Search all Equipment Experts Listings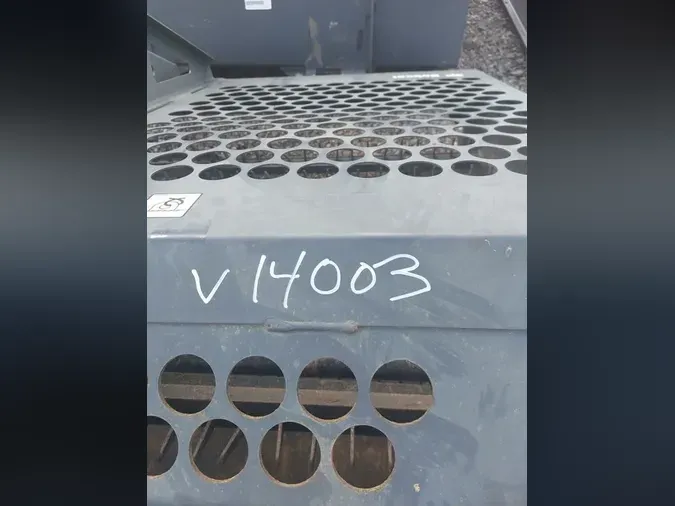 2020 Bobcat Landscape Rake 6B For Sale
2020 Bobcat Landscape Rake 6B For Sale
Equipment Specification
Description
Info2020 Bobcat® Landscape Rake 6B Give any worksite the perfect finish with the landscape rake attachment. Rake and collect surface debris while smoothing and leveling the soil. It picks up 3/4-in. and larger rocks as well as most 1/2-in. rocks. When full, dump the debris collected by the landscape rake for a completely clean finish. Top TasksRemove debris, prepare seedbeds and level soil before laying turfSmooth soilCollect surface debris for site clean-upPrepare lawns for spreading topsoilHow It Works Rake bars connected to a chain are driven by a hydraulic motor. The bars rake debris into the bucket while preparing soil for sod or seed. The operator can use the attachment's adjustable side skis to control the depth. A hydraulic cylinder opens the top cover for easy dumping, and allows the bucket and cutting edge to push and scrape debris. Features may include:Hard Teeth: For maximum uptime protection, the teeth are hardened to withstand more wear and tear when working in the soil, increasing the life of the attachment.Rake Bars: Deliver better leveling because of longer ground contact. Individually replaceable.Side Skis: Provide adjustable depth control, leaving only a slight, knife-edge mark in the finished surface.Top Cover: When materials have been collected, the top cover opens for easy dumping which leaves behind a cleaner finish.Bob-Tach Mounting System: Makes easy work of attaching and detaching the landscape rake from the loader. Fast and easy mounting means spending less time on attachment changes and more time on the job.
Specific Details
No specification information is available for this equipment. Consider contacting the dealer to receive additional information.
About the Dealer
Winchester Equipment
View more listings from Winchester Equipment
Contact by Text Message
A Virtual Assistant will relay your contact information and message to the dealer.
Listing ID: 110402-12512272