Search all Equipment Experts Listings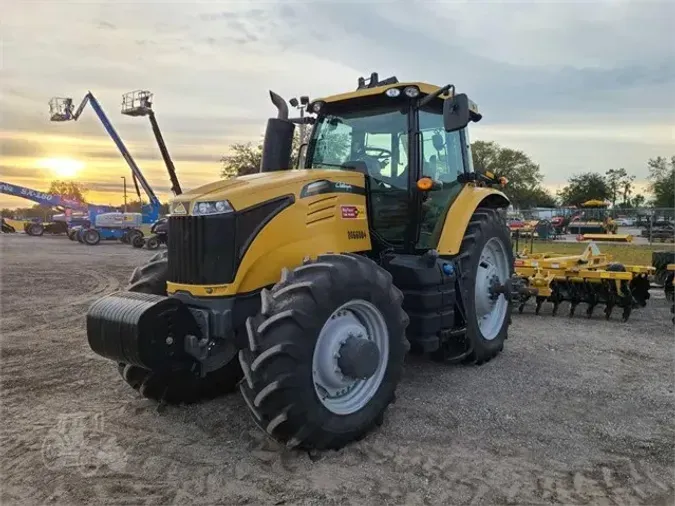 2018 CHALLENGER MT555E For Sale
1,976 hrs
Stock#: NA
VIN#: B066004
2018 CHALLENGER MT555E For Sale
1,976 hrs
Stock#: NA
VIN#: B066004
Equipment Specification
Description
2018 MT555E (AUTOPOWER VI) CLASSICS/N:CJ60EHJB066004 ENGINE S/N:E545533RD & 4TH MECH CONT SPL VALVE, TIRE BRANDUNSPECIFIED, CATEGORY 3 FIX BALL END LINKS,150 L/MN HYDRAULIC SYSTEM-CCLS,420/85 (F16.9) R30 R1W - WW,R480/80(F18.4) R46 R1W SDCC,FRONT WEIGHTS, 12X45,1X90 , AUTO POWER BV REQRMT.
540 / 1000 / 540e / 1000e
Machine Current Location:

E54553 3RD & 4TH MECH CONT SPL VALVE TIRE BRAND UNSPECIFIED CATEGORY 3 FIX BALL END LINKS 150 LMN HYDRAULIC SYSTEM-CCLS 42085 (F16.9) R30 R1W - WW R48080(F18.4) R46 R1W SDCC FRONT WEIGHTS 12X451X90AUTO POWER BV REQRMT.
100 HP to 174 HP Tractors
About the Dealer
Your nationwide source for quality used equipment. Ring Power strives to pair our quality used equipment with a team of sales and service professionals to make your buying experience one to remember. Used equipment sales are an important part of our business. With a tremendous inventory of previously owned machines and power systems, Ring Power has built a solid reputation as a leading provider of genuine value on quality used equipment. Our used inventory is drawn largely from our own rental fleets, which consist of late model equipment that has been expertly maintained and serviced by our own technicians. Ring Power backs used equipment with the same responsive customer support that has made us an industry leader. This includes Ring Power preventive maintenance programs, comprehensive parts inventory and the expertise of our skilled service teams in the field and in the shop. Visit us at www.ringpower.com for more information.
View more listings from Ring Power CAT
Contact by Text Message
A Virtual Assistant will relay your contact information and message to the dealer.
Listing ID: 26797214562161