Search all Equipment Experts Listings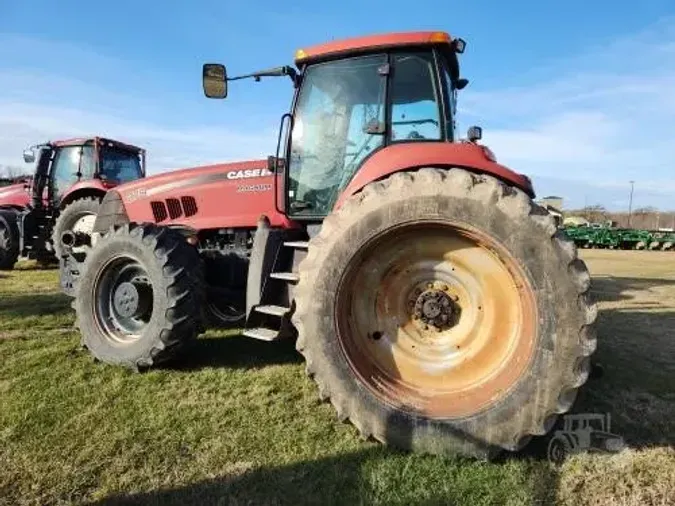 2009 CASE IH MAGNUM 275 For Sale
7,325 hrs
Stock#: MUT190
VIN#: Z8RZ06995
2009 CASE IH MAGNUM 275 For Sale
7,325 hrs
Stock#: MUT190
VIN#: Z8RZ06995
Equipment Specification
Description
CASE IH MAGNUM 275 TRACTOR3PT HITCH HEAVY DUTYMECH FRONT DRIVECAB DELUXE750 SCREENComplete transmission overhaul: high, low, medium andmaster clutch.
Unit of Measurement
175 HP to 299 HP Tractors

Front Tire Configuration:

Machine Current Location:
About the Dealer
Progressive Tractor is an established, quality conscious Case IH and Kubota dealer, who has been serving Central and South Louisiana since 1991. In 2020, We are proud to introduce that PTI has all your lift, load and carry needs covered thanks to our line up of CASE Construction Equipment! Whether you need the versatility of a skid steer or the power of a wheel loader, or much more PTI has the machine to get the job done! PTI's equipment is built for power and fuel efficiently, when how and where you need it most! PTI offers a full range of tractors for any farming work, planting, landscaping, and loading. We specialize in utility, multi-purpose and high-horsepower equipment for all your needs! We offer farmers the best in new and used agricultural equipment, including the high horsepower, 4-wheel drive models; row crop tractors; utility tractors; compact tractors; irrigation units; harvesting equipment, including combines and Sugar Cane Harvesters. We also offer numerous allied lines of equipment at our LOUISIANA and ARKANSAS locations. BUNKIE, EUNICE, CECILA, JEANERETTE, JONESVILLE, LACASSINE, LAFAYETTE, LAKE PROVIDENCE, NEW ROADS, OPELOUSAS, PARKS, RAYVILLE, SHREVEPORT, TALLULAH, and MCGEHEE, ARKANSAS. Progressive offers the latest in Advanced precision farming, to manage your acreage and keep track of your yields. Contact Progressive Tractor for your rental needs with a full line of Ag Equipment from tractors, cutters and dirt scrapers to Combines and headers.
View more listings from Progressive Tractor & Implement
Contact by Text Message
A Virtual Assistant will relay your contact information and message to the dealer.
Listing ID: 171748210386823