Search all Equipment Experts Listings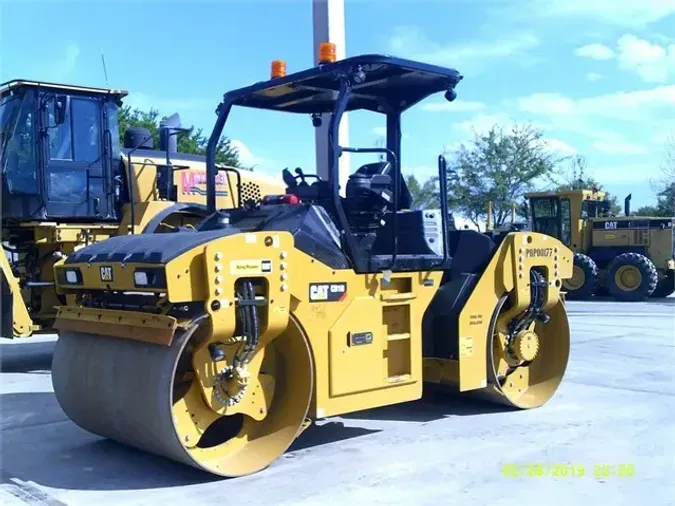 2017 CATERPILLAR CB10 For Sale
914 hrs
Stock#: 32888515
VIN#: P8P00177
2017 CATERPILLAR CB10 For Sale
914 hrs
Stock#: 32888515
VIN#: P8P00177
Equipment Specification
Description
LANE 3 ORDERLIGHTS, LED, ROPSOIL, HYD, FACTORY FILLEDPLATFORM, ROPS/FOPSSTD MACHINE SOLIDControl: PREMIUMDrum: SOLID W/OSCILLATION STDInstructions: NORTH AMERICANPack: DOMESTIC TRUCKHitch: STANDARDSystem: VERSA-VIBE W/OSCPanel: STDCertificate Of OriginBelt: ENGRotation: FULLLanguages: OPTION 1Steering Wheel: FIXEDEquipment-certification-code: NCRAuxiliaryLightingMatsSeatMaterial: Vinyl
Specific Details
No specification information is available for this equipment. Consider contacting the dealer to receive additional information.
NORTH AMERICANLANE 3 ORDERLANGUAGES

R O P S/ F O P S S T D M A C H I N E S O L I D Control:

PREMIUM Drum: SOLID W/OSCILLATION STD Instructions: NORTH AMERICAN Pack: DOMESTIC TRUCK Hitch: STANDARD System: VERSA-VIBE W/OSC Panel: STD Certificate Of Origin Belt: ENG Rotation: FULL Languages: OPTION 1 Steering Wheel: FIXED Equipment-certification-code: NCR AuxiliaryLighting Mats SeatMaterial: Vinyl
STD VINYLSTD MACHINE SOLIDSTEERING WHEEL

VERSA-VIBE W/OSCLANE 3 ORDER LIGHTS
* This calculator is intended for use as a guide only. This simulation and the resulting calculations do not constitute any form of agreement, application, or offer from the seller or Randall-Reilly. The figures and formulae used may change at any time without notice. Calculated results are for illustrative purposes only and accuracy is not guaranteed. Title and other fees are not included in the calculation. Other taxes may apply. Randall-Reilly accepts no responsibility for any losses arising from any use of or reliance upon any calculations or conclusions reached using the calculator.
Listing ID: 2679732888515