Search all Equipment Experts Listings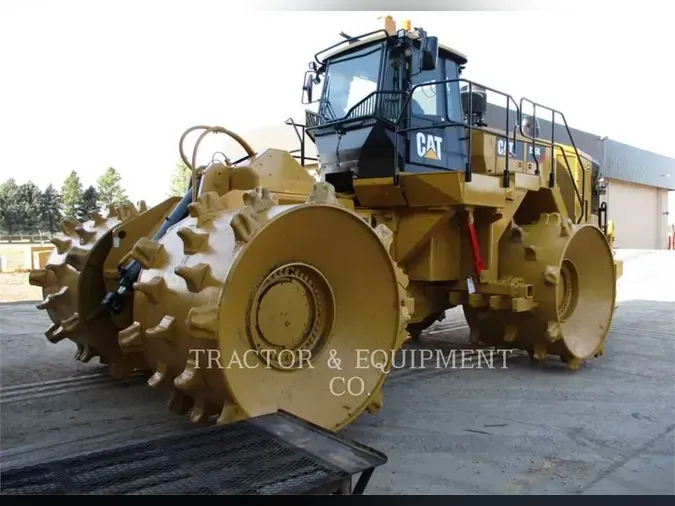 2017 CATERPILLAR 836 For Sale
Stock#: 162380
VIN#: TWZ00624
2017 CATERPILLAR 836 For Sale
Stock#: 162380
VIN#: TWZ00624
Equipment Specification
Description
PRECLEANER, STANDARD NO SOUND SUPPRESSION BLADE, STRAIGHT SEAT BELT, 3\, 2-POINT STARTING, COLD WEATHER MIRRORS, HEATED OIL CHANGE SYSTEM, HIGH SPEED CAB PRECLEANER, NON-POWERED PACK, DOMESTIC TRUCK LIGHTS, STANDARD SEAT, HEATED & VENTILATED FILM, AM-NORTH FUEL LINES, HEATED COOLANT, -50C (-58F) FILMS, ANSI MIRROR, INTERNAL (PANORAMIC) LANE 2 ORDER PRODUCT LINK, CELLULAR PLE641 HEATER, ENGINE COOLANT, 120V MAPPING, GNSS RTK GUARD ACTUATION, PREMIUM (4V) MSO 6NHNG ENG S/N RDP04346 WHEELS, COMBINATION TIPS AXLES, NO-SPIN FRONT & REAR HYDRAULICS, STANDARD STAIRWAY, FIXED (LH & RH) RADIO, AM/FM/AUX/USB/BT LIGHT, WARNING (LED STROBE) HORN, ELECTRIC (STANDARD) CAB GLASS, RUBBER MOUNTED FUEL TANK, NON-FAST FILL STRIKER BARS W/CLEANER FINGERS
Dealer's Specification
PRECLEANER, STANDARD NO SOUND SUPPRESSION BLADE, STRAIGHT SEAT BELT, 3, 2-POINT STARTING, COLD WEATHER MIRRORS, HEATED OIL CHANGE SYSTEM, HIGH SPEED CAB PRECLEANER, NON-POWERED PACK, DOMESTIC TRUCK LIGHTS, STANDARD SEAT, HEATED & VENTILATED FILM, AM-NORTH FUEL LINES, HEATED COOLANT, -50C (-58F) FILMS, ANSI MIRROR, INTERNAL (PANORAMIC) LANE 2 ORDER PRODUCT LINK, CELLULAR PLE641 HEATER, ENGINE COOLANT, 120V MAPPING, GNSS RTK GUARD ACTUATION, PREMIUM (4V) MSO 6NHNG ENG S/N RDP04346 WHEELS, COMBINATION TIPS AXLES, NO-SPIN FRONT & REAR HYDRAULICS, STANDARD STAIRWAY, FIXED (LH & RH) RADIO, AM/FM/AUX/USB/BT LIGHT, WARNING (LED STROBE) HORN, ELECTRIC (STANDARD) CAB GLASS, RUBBER MOUNTED FUEL TANK, NON-FAST FILL STRIKER BARS W/CLEANER FINGERS

Categorization Description:
Compare Similar Equipment
You can compare up to 6 pieces of equipment at a time.
* This calculator is intended for use as a guide only. This simulation and the resulting calculations do not constitute any form of agreement, application, or offer from the seller or Randall-Reilly. The figures and formulae used may change at any time without notice. Calculated results are for illustrative purposes only and accuracy is not guaranteed. Title and other fees are not included in the calculation. Other taxes may apply. Randall-Reilly accepts no responsibility for any losses arising from any use of or reliance upon any calculations or conclusions reached using the calculator.
Listing ID: 100080-5d8ee0f0-2c85-4b5a-bfa0-7e629085e545