Search all Equipment Experts Listings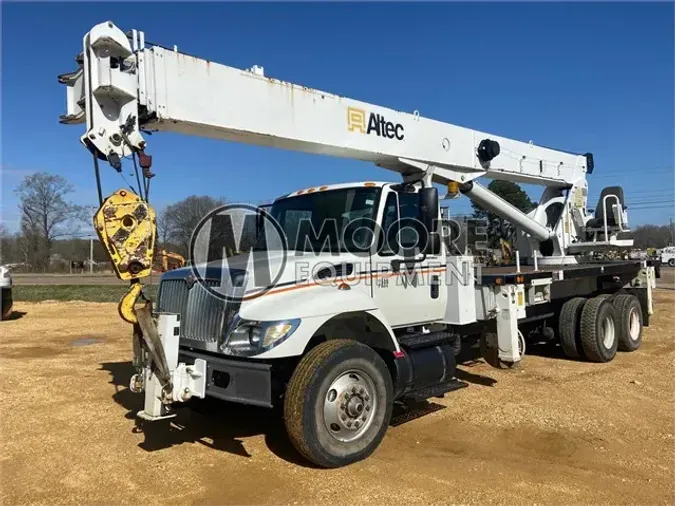 2006 ALTEC AC26-103S For Sale
Stock#: DM7647
VIN#: A27647
2006 ALTEC AC26-103S For Sale
Stock#: DM7647
VIN#: A27647
Equipment Specification
Description
Altec AC26-103S, 26-Ton Hydraulic Crane with 103 ft. Of Boom with Jib 147ft , 4 section hyd boom, 26 ft. to 44 ft. of 2 section telescopic swing away jib, Altec LMAP, anti-two-block system, 27.5 ton double sheave hook block, 2 speed winch, riding console, and 5 hyd outriggers, rear mounted on 2007 International 7500 T/A Flatbed Truck, HT570 diesel, 8-spd + Lo & Lo-Lo, A/C, with Hendrickson suspension, (19,461 miles) (runs and moves, aerial unit operates) (Reads 4,877 hours) Fuller 8 Speed, 26 Ton Capacity, 103 Main Boom, 2644 Swing Away Jib, Out & Down Outriggers, Front Bumper Stabilizer, LMI, Remote
Unit of Measurement
Machine Current Location:
Mounted Boom Truck Cranes
About the Dealer
New & Used Construction Equipment. Backed by an extensive knowledge of the heavy equipment industry, we will meet your needs - whether you are buying or selling heavy equipment. Can't find what you're looking for? Let us conduct the search for you.
View more listings from Construction Equipment Sales & Rental
Listing ID: 5884202992465