Search all Equipment Experts Listings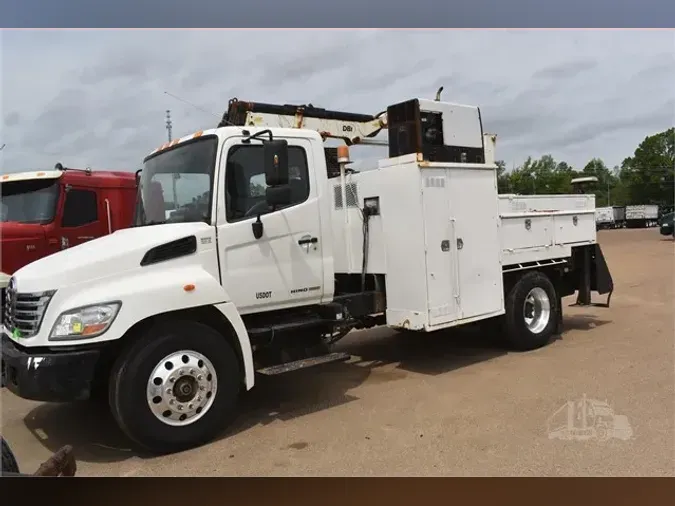 2008 HINO 338 For Sale
237,228 mi
Stock#: 08HINO237SER
VIN#: 5PVNV8JT582S50851
2008 HINO 338 For Sale
237,228 mi
Stock#: 08HINO237SER
VIN#: 5PVNV8JT582S50851
Equipment Specification
Description
good truck, runs great, air compressor, welder, crane, air brakes, air seat,
Specific Details
No specification information is available for this equipment. Consider contacting the dealer to receive additional information.
About the Dealer
Welcome to Don Baskin Trucks Sales LLC! We are your source for Quality Trucks. Financing available for Trucks, Trailers, Construction Equipment and Agriculture Equipment. We offer Conventional Sleeper Trucks, Conventional Day Cabs, Dump Trucks, Cab & Chassis Trucks, Concrete & Mixer Trucks, Roll Off Trucks, Garbage Trucks, Water Trucks, Lowboy Trailers, Car Carrier Trailers, Double Drop Trailers, Drop Deck Trailers, Dry Vans, Dump Trailers, Flatbed Trailers, Hopper and Grain Trailers, Horse Trailers, Live Floor Trailers, Livestock Trailers, Log Trailers, Open Top Trailers, Pole Trailers, Reefer Trailers, TAG Trailers, Tank Trailers, Vacuum Trailers, Water Trailers, Attachments and Components, Construction Equipment, Agriculture Equipment and Much More! We Buy, Sell and Trade.
View more listings from Don Baskin Truck Sales LLC
Listing ID: 2000718386214027945