Search all Equipment Experts Listings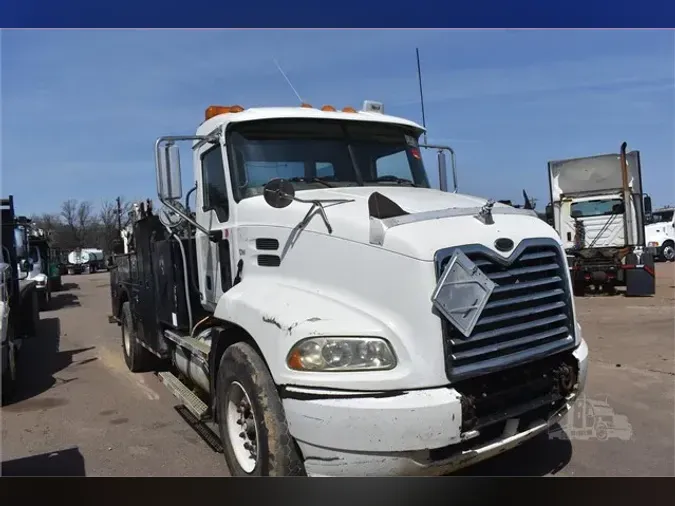 2005 MACK VISION CX612 For Sale
551,025 mi
Stock#: 05CX551SER
VIN#: 1M1AE02Y95N002607
2005 MACK VISION CX612 For Sale
551,025 mi
Stock#: 05CX551SER
VIN#: 1M1AE02Y95N002607
Equipment Specification
Description
good truck, runs great, AUTO CRANE (ELECTRIC), air compressor, air seat, air brakes
Unit of Measurement
Gross Vehicle Weight Rating:

Class 8: 33001 pounds or greater

Transmission Manufacturer:
2005 MACK VISION CX612 good truck, runs great, AUTO CRANE (ELECTRIC), air compressor, air seat, air brakes Stock Number: 05CX551SER Mileage: 551,025 mi Engine Manufacturer: Mack Horsepower: 380 HP For Sale Price: USD $24,000 Financial Calculator Contact Us Email Seller WhatsApp Messenger View Details Compare Compare Selected Listings 27 Updated: Tue, Sep 27, 20225:02 PM Contact Us Email Seller Video Chat Messenger WhatsApp View Details
About the Dealer
Welcome to Don Baskin Trucks Sales LLC! We are your source for Quality Trucks. Financing available for Trucks, Trailers, Construction Equipment and Agriculture Equipment. We offer Conventional Sleeper Trucks, Conventional Day Cabs, Dump Trucks, Cab & Chassis Trucks, Concrete & Mixer Trucks, Roll Off Trucks, Garbage Trucks, Water Trucks, Lowboy Trailers, Car Carrier Trailers, Double Drop Trailers, Drop Deck Trailers, Dry Vans, Dump Trailers, Flatbed Trailers, Hopper and Grain Trailers, Horse Trailers, Live Floor Trailers, Livestock Trailers, Log Trailers, Open Top Trailers, Pole Trailers, Reefer Trailers, TAG Trailers, Tank Trailers, Vacuum Trailers, Water Trailers, Attachments and Components, Construction Equipment, Agriculture Equipment and Much More! We Buy, Sell and Trade.
View more listings from Don Baskin Truck Sales LLC
Listing ID: 2000718386213035507