Search all Equipment Experts Listings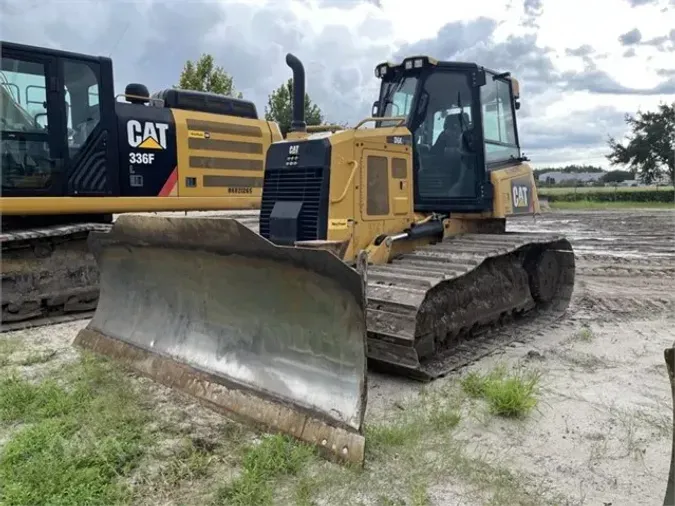 2019 CATERPILLAR D6K2 LGP For Sale
4,119 hrs
Stock#: EL700766
VIN#: EL700766
2019 CATERPILLAR D6K2 LGP For Sale
4,119 hrs
Stock#: EL700766
VIN#: EL700766
Equipment Specification
Description
ROLL ON-ROLL OFFEARTHWORKS INSTALLEDTRACK, 30", ES, LGPCAB STANDARD PACKAGEANTIFREEZE WINDSHIELD WASHERGUARD, TRACK GUIDING, CENTERLANE 3 ORDERRIPPER READY PACKAGEManual: ENGLISHRadio: AM/FM/AUX/USB/BLUETOOTHAir Cleaner: STANDARDStarter: STANDARDFan: DEMANDHydraulic Oil: STANDARDProtection Package: FRONTAro: MECHANICAL PITCHRegional Package: AM-NProtection: CYLINDER RODFuel Antifreeze: -25C (-13F)Equipment-certification-code: NCRBlade: 145" ARO LGPLongUndercarriage: S1 / CAT ABRFuelCapacity: STANDARDBladeTilt: 145" ARO LGPCounterweightType: Static
Unit of Measurement
A R O L G P Counterweight Type:

B L U E T O O T H Air Cleaner:

STANDARD Starter: STANDARD Fan: DEMAND Hydraulic Oil: STANDARD Protection Package: FRONT Aro: MECHANICAL PITCH Regional Package: AM-N Protection: CYLINDER ROD Fuel Antifreeze: -25C (-13F) Equipment-certification-code: NCR Blade: 145

Machine Current Location:
A R O L G P Long Undercarriage:

C A T A B R Fuel Capacity:
About the Dealer
Your nationwide source for quality used equipment. Ring Power strives to pair our quality used equipment with a team of sales and service professionals to make your buying experience one to remember. Used equipment sales are an important part of our business. With a tremendous inventory of previously owned machines and power systems, Ring Power has built a solid reputation as a leading provider of genuine value on quality used equipment. Our used inventory is drawn largely from our own rental fleets, which consist of late model equipment that has been expertly maintained and serviced by our own technicians. Ring Power backs used equipment with the same responsive customer support that has made us an industry leader. This includes Ring Power preventive maintenance programs, comprehensive parts inventory and the expertise of our skilled service teams in the field and in the shop. Visit us at www.ringpower.com for more information.
View more listings from Ring Power CAT
Listing ID: 26797216954273