Search all Equipment Experts Listings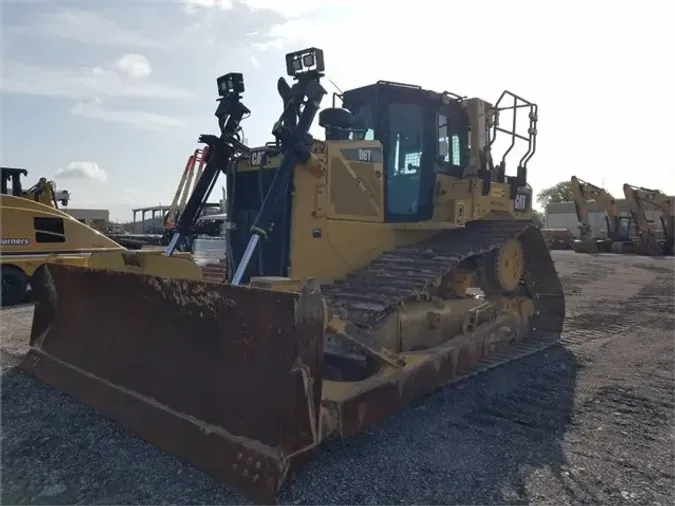 2019 CATERPILLAR D6T LGP For Sale
4,350 hrs
Stock#: 191414541
VIN#: SGZ00489
2019 CATERPILLAR D6T LGP For Sale
4,350 hrs
Stock#: 191414541
VIN#: SGZ00489
Equipment Specification
Description
CAB STANDARD PACKAGECOMPLETE STORAGE PROTECTIONLANE 3 ORDERLIGHTS, 10,PREMIUM,REAR SCREENPACK-DISMOUNTED OR N.I. BLADEUNDERCARRIAGE, S1, PART GUIDECYLINDERS, LIFT, STD, LGPAIR CONDITIONER, ROPSFILM, AFTERTREATMENT, ENGLISHGuard: BOTTOM, FUEL TANKFinal Drive: XW/LGPPrecleaner: BASICAlarm: BACKUPOil Drain: BASICAlternator: 150 AMPBasic ArrangementFan: BASICFuel Tank: BASICHandles: HEAVY DUTY6s Lgp BulldozerRegional Package: USVisibility Arr: SINGLE CAMERAFluids: STD (-37C)Equipment-certification-code: NCREngineTier: EPA/EUFendersTrackShoeWidth: 915MM / 36" MS S1HydrHighFlow: RIPPERBladeTilt: 6S LGP AROCounterweightType: Static
Specific Details
No specification information is available for this equipment. Consider contacting the dealer to receive additional information.
REAR SCREEN PACK-DISMOUNTED OR N.I. BLADE UNDERCARRIAGE
REAR SCREEN PACK-DISMOUNTED OR N.I. BLADE UNDERCARRIAGE

PART GUIDE AIR CONDITIONER

SINGLE CAMERAPRODUCT LINK

HEAVY DUTYCAB STANDARD PACKAGE COMPLETE STORAGE PROTECTION LANE 3 ORDER LIGHTS

F U E L T A N K Final Drive:

XW/LGP Precleaner: BASIC Alarm: BACKUP Oil Drain: BASIC Alternator: 150 AMP Basic Arrangement Fan: BASIC Fuel Tank: BASIC Handles: HEAVY DUTY 6s Lgp Bulldozer Regional Package: US Visibility Arr: SINGLE CAMERA Fluids: STD (-37C) Equipment-certification-code: NCR EngineTier: EPA/EU Fenders TrackShoeWidth: 915MM / 36" MS S1 HydrHighFlow: RIPPER BladeTilt: 6S LGP ARO CounterweightType: Static
* This calculator is intended for use as a guide only. This simulation and the resulting calculations do not constitute any form of agreement, application, or offer from the seller or Randall-Reilly. The figures and formulae used may change at any time without notice. Calculated results are for illustrative purposes only and accuracy is not guaranteed. Title and other fees are not included in the calculation. Other taxes may apply. Randall-Reilly accepts no responsibility for any losses arising from any use of or reliance upon any calculations or conclusions reached using the calculator.
Listing ID: 26797191414541