Search all Equipment Experts Listings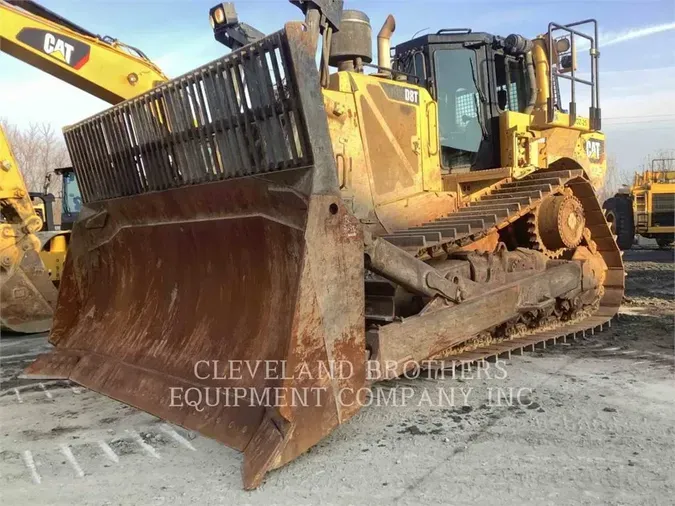 2019 CATERPILLAR D8T For Sale
5,045 hrs
Stock#: 745035
VIN#: AW400899
2019 CATERPILLAR D8T For Sale
5,045 hrs
Stock#: 745035
VIN#: AW400899
Equipment Specification
Description
BLUETOOTH RADIO FIRE SUPRESSION SYSTEM ACCUGRADE READY BLADE, SINGLE SNGLE TILT LANDFILL ARRANGMENT PRE LUBE SYSTEM AIR CONDITIONING AIR SUSPENSION SEAT AM/FM RADIO HYDRAULIC CONTROL NO REAR ATTACHMENT SEAT, HEATED & VENTILATED SCREEN, REAR ANTIFREEZE WINDSHIELD WASHER ROLL ON-ROLL OFF VISIBILITY AR, CAMERA GUARD, GRILL DEBRIS MOUNT, LIGHT, WARNING STROBE LIGHTS, PREMIUM, REAR SCREEN BRAND NEW UNDERCARRIAGE TRACK, 710MM / 28\ ES, PPR GUARDS, BOTTOM PWRD SEALED HD CAT D8T TRACK TYPE TRACTOR OIL CHANGE SYSTEM HIGH SPEED
Unit of Measurement
BLUETOOTH RADIO FIRE SUPRESSION SYSTEM ACCUGRADE READY BLADE, SINGLE SNGLE TILT LANDFILL ARRANGMENT PRE LUBE SYSTEM AIR CONDITIONING AIR SUSPENSION SEAT AM/FM RADIO HYDRAULIC CONTROL NO REAR ATTACHMENT SEAT, HEATED & VENTILATED SCREEN, REAR ANTIFREEZE WINDSHIELD WASHER ROLL ON-ROLL OFF VISIBILITY AR, CAMERA GUARD, GRILL DEBRIS MOUNT, LIGHT, WARNING STROBE LIGHTS, PREMIUM, REAR SCREEN BRAND NEW UNDERCARRIAGE TRACK, 710MM / 28 ES, PPR GUARDS, BOTTOM PWRD SEALED HD CAT D8T TRACK TYPE TRACTOR OIL CHANGE SYSTEM HIGH SPEED

Categorization Description:
Does not include reclaimable VAT
About the Dealer
Used Construction Equipment and Machinery - When productivity hinges on having access to top-quality used construction equipment and machinery, it pays to have a relationship with a reliable local source. As the authorized Cat® dealership for Pennsylvania, Northern West Virginia and Western Maryland, Cleveland Brothers offers one of the most impressive selections of used construction equipment, work tool attachments, engines, power systems, parts and services in the region. Whether you're in the market for a Cat 259B multi terrain loader with a Tier IV C3.4 engine or a 230-ekW-rated XQ230 electrical power generator, you'll find everything you're looking for in our extensive used inventory.
View more listings from Cleveland Brothers
Contact by Text Message
A Virtual Assistant will relay your contact information and message to the dealer.
Listing ID: 100690-99d29b74-2364-44c7-ac82-7595014e7685