Search all Equipment Experts Listings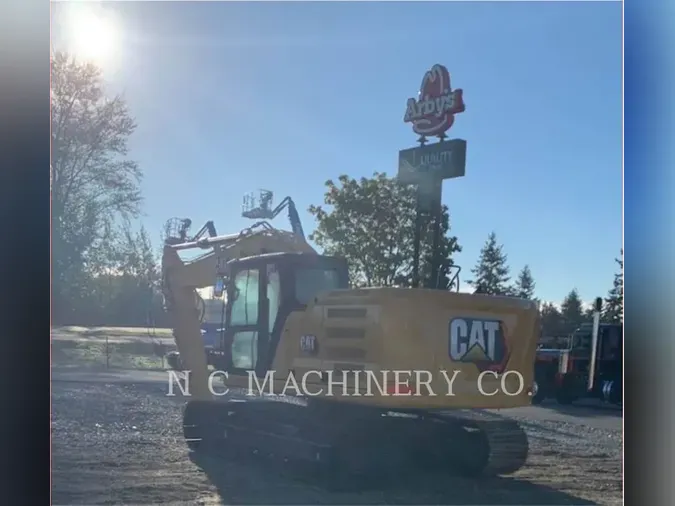 2021 CATERPILLAR 323 For Sale
388 hrs
Stock#: 21W0108
VIN#: NDL10365
2021 CATERPILLAR 323 For Sale
388 hrs
Stock#: 21W0108
VIN#: NDL10365
Equipment Specification
Description
MIRROR, CAB, W/O GUARD ROLL ON-ROLL OFF FILM, STICK WARNING, ANSI ANTIFREEZE, -50C (-58F) HYDRAULIC PKG, COMB ADV GUARD, BOTTOM, HD CYLINDER, STICK INTEGRATED RADIO, W/O DAB PROD LINK, PLE643/PLE743 RADIO NETWORK MANAGER, STD CONTROL, QC WIPER, RADIAL W/O LOWER SUN SCREEN, REAR STICK, R9'6\ HD THUMB LIGHTS PKG, BOOM LH & RH BATTERIES, 4 CAMERA, 360 VISIBILITY SCREEN, RADIATOR LANE 3 ORDER FILM, EXTERIOR, ANSI CYLINDER, BKT, B1 FILM, ROPS TRACK, 31\ TG HD LINES, DRAIN, PG QUICK COUPLER GRADE SENSOR, R9'6\/9'8\ STICK LINES, HP, R9'6\ STICK JOYSTICKS, VERTICAL SLIDER ENG SN J7A10952 MSO F0JMW GUARD, TRACK GUIDE, SEGMENTED SUCTION LINE, PUMP, STD GRADE SENSOR, REACH BOOM GRADE W/2D, ASSIST&PAYLOAD LINKAGE, BKT, B1 W/EYE GRADE QUICK DRAINS READY BOOM, REACH 18'8\ HD HANDHOLDS, RAD COMPARTMENT LINES, QC, REACH BOOM 21W1551TH S/N: WDV2730042-1 FILM, INTERIOR, ANSI COUPLER PG W/O PIN B1 LIGHTS, CAB, W/RAIN PROTECTOR LINES, HP, REACH BOOM INSTRUCTIONS, ENGLISH STORAGE TRAY FILM, EMC LINES, QC, R9'6\ STICK STARTING AID, ETHER STORAGE PROTECTION (EXPORT)
Arm (stick) length used for dimensions & forces

Max depth of vertical wall

Max normal relief valve pressure
Bucket capacity, SAE heaped, min-max

Total flow of main pumps, implement & swing
MIRROR, CAB, W/O GUARD ROLL ON-ROLL OFF FILM, STICK WARNING, ANSI ANTIFREEZE, -50C (-58F) HYDRAULIC PKG, COMB ADV GUARD, BOTTOM, HD CYLINDER, STICK INTEGRATED RADIO, W/O DAB PROD LINK, PLE643/PLE743 RADIO NETWORK MANAGER, STD CONTROL, QC WIPER, RADIAL W/O LOWER SUN SCREEN, REAR STICK, R9'6 HD THUMB LIGHTS PKG, BOOM LH & RH BATTERIES, 4 CAMERA, 360 VISIBILITY SCREEN, RADIATOR LANE 3 ORDER FILM, EXTERIOR, ANSI CYLINDER, BKT, B1 FILM, ROPS TRACK, 31 TG HD LINES, DRAIN, PG QUICK COUPLER GRADE SENSOR, R9'6/9'8 STICK LINES, HP, R9'6 STICK JOYSTICKS, VERTICAL SLIDER ENG SN J7A10952 MSO F0JMW GUARD, TRACK GUIDE, SEGMENTED SUCTION LINE, PUMP, STD GRADE SENSOR, REACH BOOM GRADE W/2D, ASSIST&PAYLOAD LINKAGE, BKT, B1 W/EYE GRADE QUICK DRAINS READY BOOM, REACH 18'8 HD HANDHOLDS, RAD COMPARTMENT LINES, QC, REACH BOOM 21W1551TH S/N: WDV2730042-1 FILM, INTERIOR, ANSI COUPLER PG W/O PIN B1 LIGHTS, CAB, W/RAIN PROTECTOR LINES, HP, REACH BOOM INSTRUCTIONS, ENGLISH STORAGE TRAY FILM, EMC LINES, QC, R9'6 S

Categorization Description:
About the Dealer
A STRATEGY THAT PUTS CUSTOMERS FIRST At N C, our Corporate Strategy lays out a clear vision, focused upon helping our customers succeed every day. When you partner with us, you'll see the passion our team has for achieving this vision in everything we do. Our fundamental values of customer focus, commitment, integrity, safety, respect, teamwork, and sense of urgency are the cornerstone of who we are and what we do…and make choosing N C as your preferred partner an easy decision.
View more listings from N C Machinery
Contact by Text Message
A Virtual Assistant will relay your contact information and message to the dealer.
Listing ID: 100080-e366169d-1433-46f6-a61a-8d55e4b4bd29