Search all Equipment Experts Listings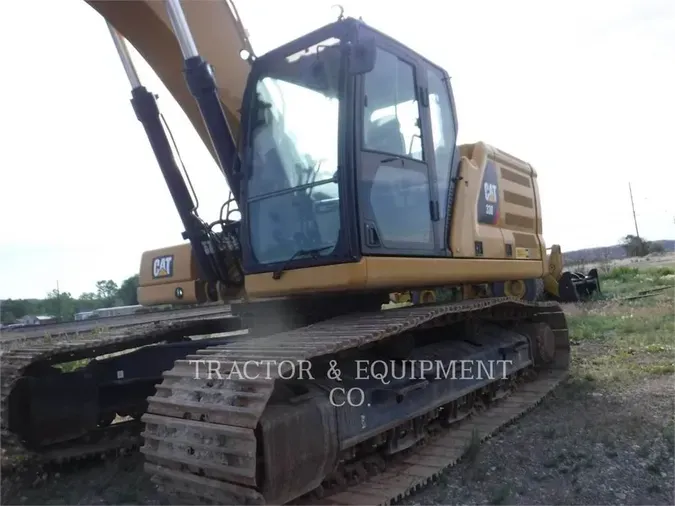 2019 CATERPILLAR 330 For Sale
Stock#: 515420
VIN#: LHW00886
2019 CATERPILLAR 330 For Sale
Stock#: 515420
VIN#: LHW00886
Check for Availability
Equipment Specification
Description
QUICK DRAINS, READY WIPER, RADIAL W/LOWER DECALS, STICK WARNING, ANSI PRODUCT LINK PKG, CELL PLE742 LINES-HP, R10'6\ STICK LIGHTS, CAB, W/O 360 HYDRAULIC PKG, COMB ADV TRACK, 31\ TG COLD STARTING, ETHER LINES, DRAIN, PQC DECALS, CAB, ANSI LINES, QC, REACH BOOM DECALS, EXTERIOR, ANSI LIGHTS PKG, REACH & SLR BOOM GRADE SENSOR, R10'6\ STICK GRADE W/2D, ASSIST&PAYLOAD LIFT CHART, 330 CAMERA, REAR & RH VIEW LINES-QC, R10'6\ STICK GUARD, TRACK GUIDING,SEGMENTED BATTERIES, 2 LINKAGE, BKT CB2 W/EYE GRADE LASER CATCHER, R8'2\ - 11'10\ HEATER, ENGINE COOLANT (120V) FILM, EMC STORAGE PROTECTION (EXPORT) LINES, HP, REACH BOOM FILM, ROPS INSTRUCTIONS, ENGLISH GRADE SENSOR, REACH BOOM CYLINDER, BKT, CB2 BOOM TUBE W/EOU, BLCV ROLL ON-ROLL OFF W/O BKT QC CB THB SERIAL # THC06507 19G0702TH QC SERIAL # HB502214 19G0930QC ENG SN D8T55875 MSO 9CMNF ANTIFREEZE, -50C (-58F) MIRROR, CAB, W/O GUARD CONTROL, QC LINES, SLCV FRONT
Specific Details
QUICK DRAINS, READY WIPER, RADIAL W/LOWER DECALS, STICK WARNING, ANSI PRODUCT LINK PKG, CELL PLE742 LINES-HP, R10'6 STICK LIGHTS, CAB, W/O 360 HYDRAULIC PKG, COMB ADV TRACK, 31 TG COLD STARTING, ETHER LINES, DRAIN, PQC DECALS, CAB, ANSI LINES, QC, REACH BOOM DECALS, EXTERIOR, ANSI LIGHTS PKG, REACH & SLR BOOM GRADE SENSOR, R10'6 STICK GRADE W/2D, ASSIST&PAYLOAD LIFT CHART, 330 CAMERA, REAR & RH VIEW LINES-QC, R10'6 STICK GUARD, TRACK GUIDING,SEGMENTED BATTERIES, 2 LINKAGE, BKT CB2 W/EYE GRADE LASER CATCHER, R8'2 - 11'10 HEATER, ENGINE COOLANT (120V) FILM, EMC STORAGE PROTECTION (EXPORT) LINES, HP, REACH BOOM FILM, ROPS INSTRUCTIONS, ENGLISH GRADE SENSOR, REACH BOOM CYLINDER, BKT, CB2 BOOM TUBE W/EOU, BLCV ROLL ON-ROLL OFF W/O BKT QC CB THB SERIAL # THC06507 19G0702TH QC SERIAL # HB502214 19G0930QC ENG SN D8T55875 MSO 9CMNF ANTIFREEZE, -50C (-58F) MIRROR, CAB, W/O GUARD CONTROL, QC LINES, SLCV FRONT

Categorization Description:
Equipment Details *
powered by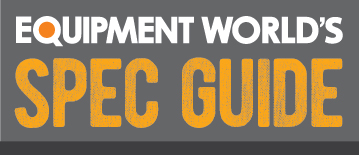 Operating weight (metric tons)

34.1

Operating weight (lbs)

68,100

Arm (stick) length used for dimensions & forces (ft/in)

12' 4"

Max dig depth (ft/in)

23' 10"

Max depth of vertical wall (ft/in)

19' 10"

Reach @ ground level (ft/in)

35' 1"

Dump height (ft/in)

22' 10"

Bucket digging force* (lbs)

40,200

Bucket capacity, SAE heaped, min-max (cu yds)

.75 - 2.3

Engine make

Cat
Compare Similar Equipment
Similar Equipment (compare up to 6 items)
You can compare up to 6 pieces of equipment at a time.
You can compare up to 6 pieces of equipment at a time.
* This calculator is intended for use as a guide only. This simulation and the resulting calculations do not constitute any form of agreement, application, or offer from the seller or Randall-Reilly. The figures and formulae used may change at any time without notice. Calculated results are for illustrative purposes only and accuracy is not guaranteed. Title and other fees are not included in the calculation. Other taxes may apply. Randall-Reilly accepts no responsibility for any losses arising from any use of or reliance upon any calculations or conclusions reached using the calculator.
Listing ID: 100080-ce09b199-fce1-4ee4-a626-741f7d3b1ab0