Search all Equipment Experts Listings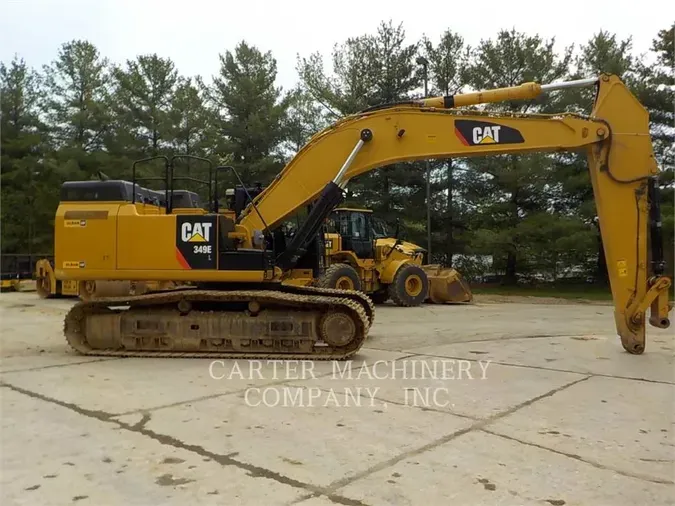 2012 Caterpillar 349EL For Sale
Stock#: NA
VIN#: 0MPZ00514
2012 Caterpillar 349EL For Sale
Stock#: NA
VIN#: 0MPZ00514
Check for Availability
Equipment Specification
Description
AIR CLEANER, STANDARD ARRANGEMENT, CTWT REMOVAL BUCKET-GD, 74\ 4.04 YD3 (TB) CAB STD PKG CAMERA,RV,W/RAIL FOR CTWT RMVL CERT EMISSIONS, EPA/EU CHANGER, HAND CONTROL 2-WAY COLD WEATHER START PKG (NACD) COOLING, HIGH AMBIENT COUNTERWEIGHT, 18,960 LB CTRL & LINES,CTR-LOCK COUPLER DOMESTIC TRK-CTWT&FRNT REM'D GUARD HD BOTTOM PKG-FG GUARD VANDALISM PKG GUARD,TRACK GUIDE, FULL LENGTH HALOGEN LIGHTS, R/M-BOOM HYD VLV, HL PKG IDLER, STD JOYSTICK STANDARD STP PKG LANE 2 ORDER LINCOLN QUICKLUBE SYSTEM PANEL, STD START SWITCH QUICK DRAINS, READY (OIL) R-BOOM/12'10\ STICK HD PKG R-CYLINDER PKG REGIONAL PKG REG. NACD (PL321) SEAT, H-BACK, W/HEATER,S/AIR SIDE CUTTERS, HEAVY DUTY STORAGE PROTECTION (DOMESTIC) TIP, GENERAL DUTY TRACK, 36\ TG GLT (FG) WASHER, WINDSHIELD UPPER/LOWER
Specific Details
AIR CLEANER, STANDARD ARRANGEMENT, CTWT REMOVAL BUCKET-GD, 74 4.04 YD3 (TB) CAB STD PKG CAMERA,RV,W/RAIL FOR CTWT RMVL CERT EMISSIONS, EPA/EU CHANGER, HAND CONTROL 2-WAY COLD WEATHER START PKG (NACD) COOLING, HIGH AMBIENT COUNTERWEIGHT, 18960 LB CTRL & LINES,CTR-LOCK COUPLER DOMESTIC TRK-CTWT&FRNT REM'D GUARD HD BOTTOM PKG-FG GUARD VANDALISM PKG GUARD,TRACK GUIDE, FULL LENGTH HALOGEN LIGHTS, R/M-BOOM HYD VLV, HL PKG IDLER, STD JOYSTICK STANDARD STP PKG LANE 2 ORDER LINCOLN QUICKLUBE SYSTEM PANEL, STD START SWITCH QUICK DRAINS, READY (OIL) R-BOOM/12'10 STICK HD PKG R-CYLINDER PKG REGIONAL PKG REG. NACD (PL321) SEAT, H-BACK, W/HEATER,S/AIR SIDE CUTTERS, HEAVY DUTY STORAGE PROTECTION (DOMESTIC) TIP, GENERAL DUTY TRACK, 36 TG GLT (FG) WASHER, WINDSHIELD UPPER/LOWER

Categorization Description:
Compare Similar Equipment
You can compare up to 6 pieces of equipment at a time.
* This calculator is intended for use as a guide only. This simulation and the resulting calculations do not constitute any form of agreement, application, or offer from the seller or Randall-Reilly. The figures and formulae used may change at any time without notice. Calculated results are for illustrative purposes only and accuracy is not guaranteed. Title and other fees are not included in the calculation. Other taxes may apply. Randall-Reilly accepts no responsibility for any losses arising from any use of or reliance upon any calculations or conclusions reached using the calculator.
Listing ID: 100080-a9e0aa65-4228-41c8-b6df-fe28fc3b5b68