Search all Equipment Experts Listings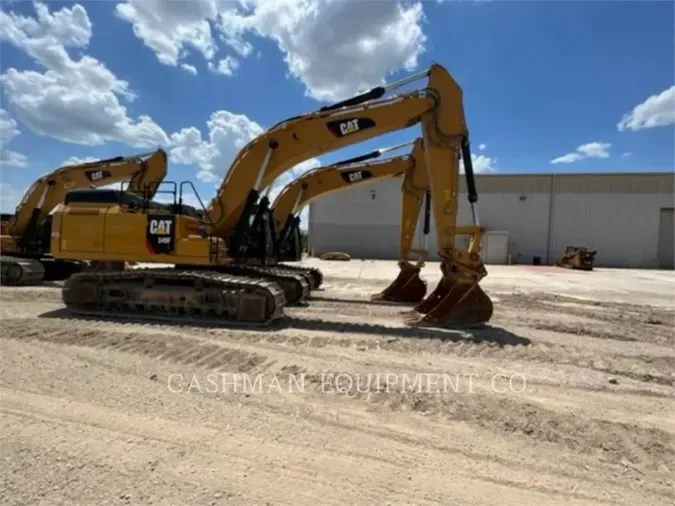 2017 Caterpillar 349FL For Sale
3,220 hrs
Stock#: NA
VIN#: BZ210220
2017 Caterpillar 349FL For Sale
3,220 hrs
Stock#: NA
VIN#: BZ210220
Equipment Specification
Description
BUCKET-SD, 61\ 2.80 CYD (TB) 54\ BUCKET COUNTERWEIGHT REMOVAL AUX HYDRAULICS 30\ SINGLE GROUSER TRACKS
Unit of Measurement
BUCKET-SD, 61 2.80 CYD (TB) 54 BUCKET COUNTERWEIGHT REMOVAL AUX HYDRAULICS 30 SINGLE GROUSER TRACKS

Categorization Description:
Does not include reclaimable VAT
About the Dealer
Cashman Equipment is the Caterpillar equipment dealer in the state of Nevada and the Eastern Sierras. The company provides new and used equipment for sale and rental as well as high quality parts and service to the construction, mining, energy, paving, laser site control, power, pump, and truck engine industries. With Leadership in Energy and Environmental Design (LEED) Gold-certified corporate headquarters in Henderson, Nevada, Cashman Equipment has multiple sales, service, and rental locations throughout its territory. The company employs approximately 900 dedicated professionals, is ranked as one of the largest women-owned business employers in Nevada, and has become one of the top Caterpillar dealerships in North America. The stability of the company is surpassed only by its dedication to first-class customer service. Parts Cashman maintains a vast inventory of parts and other products in support of your machinery, equipment, and engines. We stock approximately $90 million in inventory, which is available throughout our territory. Inventory includes new, used, exchange, and remanufactured parts, which are also available online through Parts.Cat.Com. Service Cashman is prepared to handle extensive equipment repairs. We have dedicated resources for all types of services and repairs involving engines, transmissions and other powertrain components, undercarriage, hydraulics, fabrication, painting, and fluid analysis. We have more than 300 expertly trained service professionals and approximately 120 field service vehicles are equipped to work on heavy and general construction equipment of all shapes and sizes. Sales & Rental Cashman offers a full line of construction and mining equipment designed to fit the varied needs of your business. Our experienced sales and rental representatives are committed to helping you find the most cost-effective equipment solutions for your demanding industry. From landscaping and construction to mining and aggregates, Cashman has the right solution. Used Equipment Cashman is an equipment resource to buy or sell used construction, industrial, and power equipment. In addition to our inventory for sale, we also can help facilitate the sale of Cat and non-Cat used equipment customers would like to remove from the fleet. Cashman Fluids Analysis(CFA) The CFA Lab is one of the most beneficial, cost-effective maintenance support programs available for customers. Our Lab tests oil, coolant, and fuel samples, and has the Laboratory Accredited Bureau ISO 17025 certification as well as Caterpillar's Scheduled Oil Sampling Services Dealer certification. SITECH Intermountain SITECH provides machine control systems to our customers. Trimble and Cat Accugrade offer the most reliable and rugged construction technology systems available for the heavy and highway contractor. Our experienced machine control specialists at SITECH provide local customer service along with personalized training and technical support. Pumps For straightforward dewatering tasks or serious sewage-wastewater challenges, Cashman has the industrial pump solutions you need. Our highly-trained installation staff can offer a complete turnkey system for just about any liquid-handling project. Global Pumps, as well as Stancor and HCP pumps, offer industry-leading high fuel efficiency, easy maintenance and extreme durability. Power Solutions Cashman's Power Solutions delivers more megawatts of power statewide than all our competitors combined. We are trusted by Nevada's most influential business entities. From fast-paced telecommunications centers to high-security casinos to life-saving hospitals, our power products & services help our customers run at 100% efficiency. Allied Equipment Cashman is also the dealership for a variety of additional industry products such as Trimble Lasers, Getman Underground Mining Equipment, Raycore Lights, Genie aerial lifts, Allmand light towers, Donaldson filters & more
View more listings from Cashman Equipment
Contact by Text Message
A Virtual Assistant will relay your contact information and message to the dealer.
Listing ID: 100689-128c4f88-db93-4543-834b-94938a8b3416