Search all Equipment Experts Listings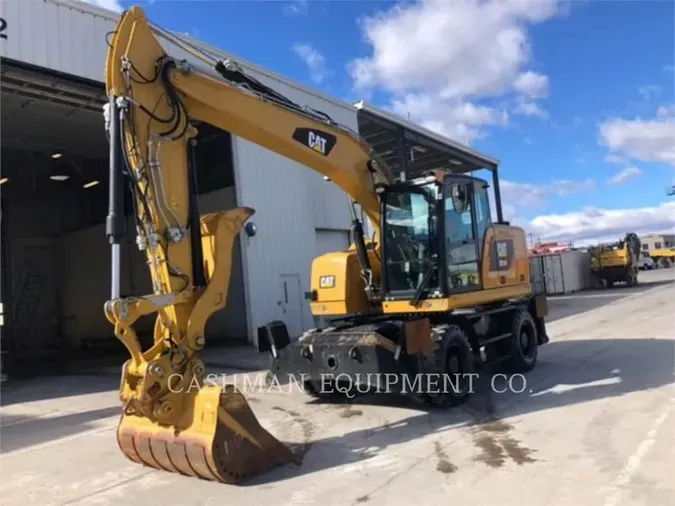 2016 Caterpillar M314F For Sale
2,523 hrs
Stock#: NA
VIN#: F4A00598
2016 Caterpillar M314F For Sale
2,523 hrs
Stock#: NA
VIN#: F4A00598
Equipment Specification
Description
PEDAL, HPF/HAMMER W7N16722 BEACON, ROTATING, REMOVABLE SEAT COMFORT W/3\ SEAT BELT STEPS, UC CONTROL, 2ND HPF, 1PC ALARM, BACK-UP TIRES, MITAS 10.00-20 DUAL LINES, 2ND HPF, 8'6\ STICK PRODUCT LINK, CELLULAR PL641 COUPLING, QUICK DISC MPF DC BOOM, 1PC, A-LUBE LINES, 2ND HPF, 1PC BOOM UC OUT. FRONT & REAR OSC. AXLE LOCK, AUTOMATIC JOYSTICK PATTERN, CHANGEABLE CONTROLLER, ELECTRONIC XL HYDRAULIC OIL, MINERAL COMPLETE STORAGE PROTECTION CONTROL, 1PC & VA CAB, 70/30 CONTROL, JOYSTICK STEERING WIPER, 70/30 COUNTERWEIGHT, 7275 LBS SETTING, QC CTRL, PIN GRABBER MIRROR, 1PC HEATABLE COOLING SYSTEM, STANDARD CAMERA, SIDE & REAR VIEW SPEED 23 MPH DECALS, NORTH AMERICA (ANSI) LIGHTS, LED
Arm (stick) length used for dimensions & forces
Bucket capacity, SAE heaped, min-max

Blade and/or outrigger combinations*

Total flow of main pumps, implement & swing
Blade and/or outrigger combinations*
PEDAL, HPF/HAMMER W7N16722 BEACON, ROTATING, REMOVABLE SEAT COMFORT W/3 SEAT BELT STEPS, UC CONTROL, 2ND HPF, 1PC ALARM, BACK-UP TIRES, MITAS 10.00-20 DUAL LINES, 2ND HPF, 8'6 STICK PRODUCT LINK, CELLULAR PL641 COUPLING, QUICK DISC MPF DC BOOM, 1PC, A-LUBE LINES, 2ND HPF, 1PC BOOM UC OUT. FRONT & REAR OSC. AXLE LOCK, AUTOMATIC JOYSTICK PATTERN, CHANGEABLE CONTROLLER, ELECTRONIC XL HYDRAULIC OIL, MINERAL COMPLETE STORAGE PROTECTION CONTROL, 1PC & VA CAB, 70/30 CONTROL, JOYSTICK STEERING WIPER, 70/30 COUNTERWEIGHT, 7275 LBS SETTING, QC CTRL, PIN GRABBER MIRROR, 1PC HEATABLE COOLING SYSTEM, STANDARD CAMERA, SIDE & REAR VIEW SPEED 23 MPH DECALS, NORTH AMERICA (ANSI) LIGHTS, LED

Categorization Description:
Equipment Insights
$175,000
Previous

(06/24/22)
$157,500
Current
* This calculator is intended for use as a guide only. This simulation and the resulting calculations do not constitute any form of agreement, application, or offer from the seller or Randall-Reilly. The figures and formulae used may change at any time without notice. Calculated results are for illustrative purposes only and accuracy is not guaranteed. Title and other fees are not included in the calculation. Other taxes may apply. Randall-Reilly accepts no responsibility for any losses arising from any use of or reliance upon any calculations or conclusions reached using the calculator.
Listing ID: 100080-c0b88c9c-e68a-4126-83d6-3cd3311b8a15