Search all Equipment Experts Listings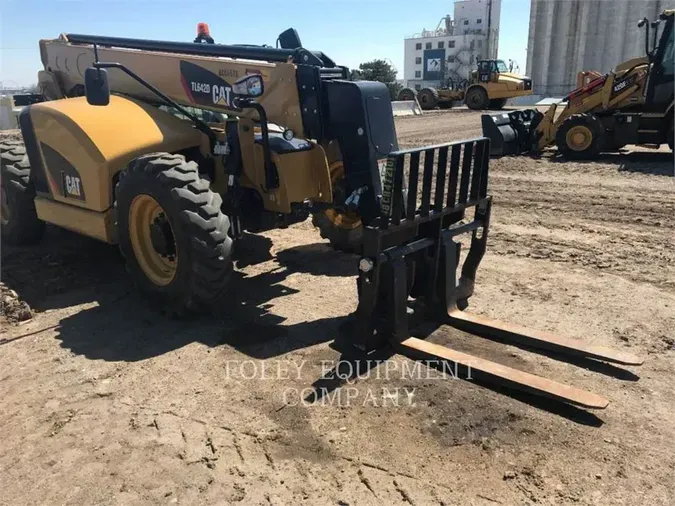 2018 Caterpillar TL642D For Sale
Stock#: NA
VIN#: ML801003
Equipment Insights
$115,010
Original (12/06/21)
---
$115,010
Current
2018 Caterpillar TL642D For Sale
Stock#: NA
VIN#: ML801003
Check for Availability
Detailed Specification
Additional Information:

. - FOLEY WORK READY - SHOWN ATTACHMENTS SUBJECT TO CHANGE AND MAY NOT BE INCLUDED IN PRICECANOPY, OPEN CLIMATE PACK, STANDARD COUPLER, MANUAL, IT FENDER, CANOPY, SINGLE FRAME, STABILIZER, NONE HEATER,ENGINE BLOCK, 110V INSTRUCTIONS, ANSI LANE 3 ORDER LEVER, MANUAL, FNR/WIPERS/IND LIGHTS,ROADING,RH,N/STABILIZER LOADCHART (AM-N), STANDARD LOCKS, SET OF FOUR ALARM, BACK-UP, STANDARD MANUAL, OPER. MAINT. ENGLISH MONITOR, NONE PACK, ROLL ON/ROLL OFF, TL ROOF CAP TIRES, 13.00-24, CAT, G2, FOAM TL642D 2018 TL642D NORTH AMERICAN ORDER WORKLIGHTS, NO A/C RIDE CONTROL, NONE

Bodyinfo:

CATERPILLAR TL642D

Catalog Number:

CU4421302

Category:

FORKLIFTS TELESCOPIC

Country:

United States

G S T:

CAD

Manufacturing Year:

2018

Tax:

USD
Average Grade;1=Lowest,5=Highest:

3/5

Brand:

Caterpillar TL642D

Categorization Description:

Telescopic Forklifts

Condition Level Grade(1-5):

3/5

Extra Information:

. - FOLEY WORK READY - SHOWN ATTACHMENTS SUBJECT TO CHANGE AND MAY NOT BE INCLUDED IN PRICECANOPY, OPEN CLIMATE PACK, STANDARD COUPLER, MANUAL, IT FENDER, CANOPY, SINGLE FRAME, STABILIZER, NONE HEATER,ENGINE BLOCK, 110V INSTRUCTIONS, ANSI LANE 3 ORDER LEVER, MANUAL, FNR/WIPERS/IND LIGHTS,ROADING,RH,N/STABILIZER LOADCHART (AM-N), STANDARD LOCKS, SET OF FOUR ALARM, BACK-UP, STANDARD MANUAL, OPER. MAINT. ENGLISH MONITOR, NONE PACK, ROLL ON/ROLL OFF, TL ROOF CAP TIRES, 13.00-24, CAT, G2, FOAM TL642D 2018 TL642D NORTH AMERICAN ORDER WORKLIGHTS, NO A/C RIDE CONTROL, NONE

Hours:

1160 h

Meter Readout:

367 h

Unit Number:

8CR6575
Description
. - FOLEY WORK READY - SHOWN ATTACHMENTS SUBJECT TO CHANGE AND MAY NOT BE INCLUDED IN PRICECANOPY, OPEN CLIMATE PACK, STANDARD COUPLER, MANUAL, IT FENDER, CANOPY, SINGLE FRAME, STABILIZER, NONE HEATER,ENGINE BLOCK, 110V INSTRUCTIONS, ANSI LANE 3 ORDER LEVER, MANUAL, FNR/WIPERS/IND LIGHTS,ROADING,RH,N/STABILIZER LOADCHART (AM-N), STANDARD LOCKS, SET OF FOUR ALARM, BACK-UP, STANDARD MANUAL, OPER. MAINT. ENGLISH MONITOR, NONE PACK, ROLL ON/ROLL OFF, TL ROOF CAP TIRES, 13.00-24, CAT, G2, FOAM TL642D 2018 TL642D NORTH AMERICAN ORDER WORKLIGHTS, NO A/C RIDE CONTROL, NONE
Equipment Details *
powered by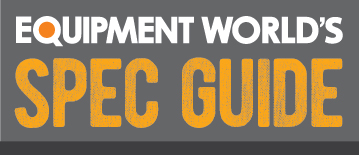 Max lift capacity (metric tons)

2.95

Max lift height (ft/in)

42' 0"

Lift capacity @ max height (lbs)

6,500

Max reach (ft/in)

30' 0"

Lift capacity @ max reach (lbs)

1,700

Engine make

Cat

Engine model

C3.4B Tier 4f

Engine power (gross hp)

100

Length to fork face (ft/in)

19' 7"

Width (ft/in)

8' 1"
Compare Similar Equipment
You can compare up to 6 pieces of equipment at a time.
* This calculator is intended for use as a guide only. This simulation and the resulting calculations do not constitute any form of agreement, application, or offer from the seller or Randall-Reilly. The figures and formulae used may change at any time without notice. Calculated results are for illustrative purposes only and accuracy is not guaranteed. Title and other fees are not included in the calculation. Other taxes may apply. Randall-Reilly accepts no responsibility for any losses arising from any use of or reliance upon any calculations or conclusions reached using the calculator.
Listing ID: 100080-18be05b4-c22b-4f67-9611-d2a6dc74aae3