Search all Equipment Experts Listings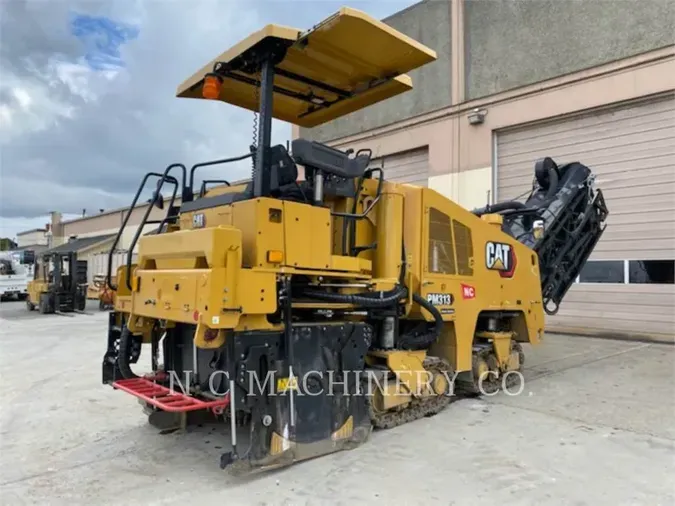 2021 CATERPILLAR PM313 For Sale
312 hrs
Stock#: 22W0094
VIN#: JHZ00213
2021 CATERPILLAR PM313 For Sale
312 hrs
Stock#: 22W0094
VIN#: JHZ00213
Equipment Specification
Description
*CONTROL, GRADE *PORT, FILLING, WATER TANK *GUARD, ROTOR TURNING DEVICE *GUIDE, STANDARD STEERING *DISCHARGE CONVEYOR, HYD. FOLD *PUMP ACCESSORY DRIVE *LIGHT, HAZARD, CANOPY *HYDR. OIL, HYDO ADVANCED 10W *CONTROL, SLOPE *PM313 02B COLD PLANER LANE 1 ORDER *ROTOR, K STD - 15 MM *TRACK, CONVERSION *INSTRUCTIONS, ANSI *ENGINE, CAT C9.3 COMPLIANCE FILM,ELECT-MAGNETIC *MACHINE, PM3 COMMON PACK, DOMESTIC TRUCK *VENTILATION SYSTEM *PNEUMATIC BIT REMOVAL TOOL *REAR CAMERA *CONVEYOR CAMERA *LIGHTS, HALOGEN *DUST REDUCTION, ADDITIONAL COMMISSIONING, NOT NEEDED *ROTOR TURNING DEVICE *PNEUMATIC COMPRESSOR SYSTEM *CAMERA, LH DRUM EDGE *DISPLAY, OPTIONAL, PLFM *PRODUCT LINK, CELLULAR PLE641 *BALLAST KIT *CANOPY, FOLDING, HYDRAULIC *PUMP, WASHING, HIGH PRESSURE CERTIFICATE OF ORIGIN
Specific Details
No specification information is available for this equipment. Consider contacting the dealer to receive additional information.
*CONTROL, GRADE *PORT, FILLING, WATER TANK *GUARD, ROTOR TURNING DEVICE *GUIDE, STANDARD STEERING *DISCHARGE CONVEYOR, HYD. FOLD *PUMP ACCESSORY DRIVE *LIGHT, HAZARD, CANOPY *HYDR. OIL, HYDO ADVANCED 10W *CONTROL, SLOPE *PM313 02B COLD PLANER LANE 1 ORDER *ROTOR, K STD - 15 MM *TRACK, CONVERSION *INSTRUCTIONS, ANSI *ENGINE, CAT C9.3 COMPLIANCE FILM,ELECT-MAGNETIC *MACHINE, PM3 COMMON PACK, DOMESTIC TRUCK *VENTILATION SYSTEM *PNEUMATIC BIT REMOVAL TOOL *REAR CAMERA *CONVEYOR CAMERA *LIGHTS, HALOGEN *DUST REDUCTION, ADDITIONAL COMMISSIONING, NOT NEEDED *ROTOR TURNING DEVICE *PNEUMATIC COMPRESSOR SYSTEM *CAMERA, LH DRUM EDGE *DISPLAY, OPTIONAL, PLFM *PRODUCT LINK, CELLULAR PLE641 *BALLAST KIT *CANOPY, FOLDING, HYDRAULIC *PUMP, WASHING, HIGH PRESSURE CERTIFICATE OF ORIGIN

Categorization Description:
OTHER CONSTRUCTION EQUIPMENT
* This calculator is intended for use as a guide only. This simulation and the resulting calculations do not constitute any form of agreement, application, or offer from the seller or Randall-Reilly. The figures and formulae used may change at any time without notice. Calculated results are for illustrative purposes only and accuracy is not guaranteed. Title and other fees are not included in the calculation. Other taxes may apply. Randall-Reilly accepts no responsibility for any losses arising from any use of or reliance upon any calculations or conclusions reached using the calculator.
Listing ID: 100080-335bca00-c218-4d36-b6b4-826c23ca7846