Search all Equipment Experts Listings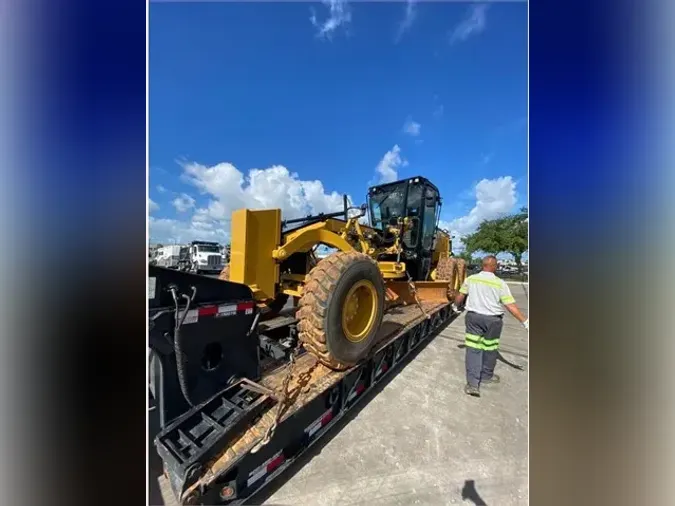 2021 CATERPILLAR 120 For Sale
805 hrs
Stock#: Y9A00830
VIN#: Y9A00830
2021 CATERPILLAR 120 For Sale
805 hrs
Stock#: Y9A00830
VIN#: Y9A00830
Equipment Specification
Description
LOW BAR, HALOGEN, LVR, TNDROLL ON-ROLL OFFCAB, ROPS, BASE, LVR, TNDGUARD, WINDOW, LVRGUARD, COVER, LVRLANE 3 ORDERGLOBAL ARRANGEMENT LVRMIRRORS, EXTERNAL, BASE, LVRLIGHTS, WORKING, PLUS,HAL,LVRMMS-V TYPE W/BOLSTER BRACKETDRAWBAR,TOP ADJUST,HYD TIP,LVRHVAC, BASIC,W/O AIR COMPRESSORLIGHTS, ARM, FOLD DOWN, LEDWARNING LIGHT, MOUNTING, LVRNO ACCUMULATORS, W/ARO, LVRANTIFREEZE WINDSHIELD WASHERREAR PANEL W/ ACCESS DOORSEAT COMFORT, SUSPENSION, LVRCOMFORT PACKAGE, PREMIUM, LVRLIGHTS, CAB HALOGEN, LVRJUMP START STUDSWIPER, FRONT, LOWER, LVRWIPER, REAR, LVRCAMERA, REAR VISION, LVRLIGHTS, SERVICE, INTERNALDRAIN, GRAVITY, ENGINE OILCROSS SLOPE AUTO LVR TNDCIRCLE SAVERBASE+2(TIP,MMS), ARO, LVRSeat Belt: W/ INDICATIONHitch: TOWINGPush Plate: COUNTERWEIGHTLanguage: ENGLISHStarter: STANDARD DUTYAlternator: 145 AMPFan: STANDARD TNDStarting AidDecals: ENGLISH (U.S)Fuel Filter: NEXT GENFuel Antifreeze: -25C (-13F)Equipment-certification-code: NCRLock Out: MANUALGround Level: FUELINGEngineMake: STAGE V AND T4 FINALColdWeatherPackage: STANDARD TND
Unit of Measurement
Machine Current Location:
I N D I C A T I O N Hitch:

TOWING Push Plate: COUNTERWEIGHT Language: ENGLISH Starter: STANDARD DUTY Alternator: 145 AMP Fan: STANDARD TND Starting Aid Decals: ENGLISH (U.S) Fuel Filter: NEXT GEN Fuel Antifreeze: -25C (-13F) Equipment-certification-code: NCR Lock Out: MANUAL Ground Level: FUELING EngineMake: STAGE V AND T4 FINAL ColdWeatherPackage: STANDARD TND
About the Dealer
Your nationwide source for quality used equipment. Ring Power strives to pair our quality used equipment with a team of sales and service professionals to make your buying experience one to remember. Used equipment sales are an important part of our business. With a tremendous inventory of previously owned machines and power systems, Ring Power has built a solid reputation as a leading provider of genuine value on quality used equipment. Our used inventory is drawn largely from our own rental fleets, which consist of late model equipment that has been expertly maintained and serviced by our own technicians. Ring Power backs used equipment with the same responsive customer support that has made us an industry leader. This includes Ring Power preventive maintenance programs, comprehensive parts inventory and the expertise of our skilled service teams in the field and in the shop. Visit us at www.ringpower.com for more information.
View more listings from Ring Power CAT
Listing ID: 26797215826091