Search all Equipment Experts Listings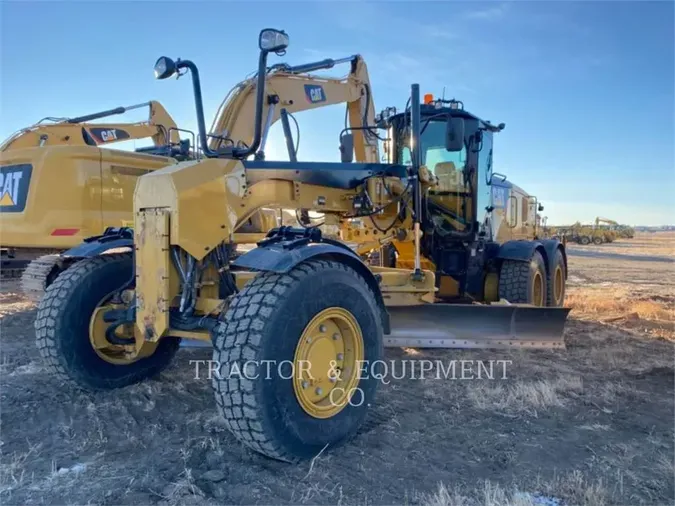 2015 CATERPILLAR 160M For Sale
Stock#: 376698
VIN#: N9T00101
2015 CATERPILLAR 160M For Sale
Stock#: 376698
VIN#: N9T00101
Check for Availability
Equipment Specification
Description
TIRES,17.5R25 MX XSNO+ * G2 MP BLADE EXTENSIONS FENDERS, FRONT, AWD LIFT GROUP, FRONT MOUNTING GRADE CONTROL X SLOPE LINES, RIPPER, ADDITIONAL FENDERS, REAR LIGHT, LED WARNING STROBE PRECLEANER, SY-KLONE LANE 3 ORDER SNOW ARRANGEMENT ENG SN: SYE03199 PRODUCT LINK, SATELLITE PL321 STARTER, ELEC, EXTREME DUTY MIRRORS, OUTSIDE HEATED 24V COOLANT, -51C (-60F) RIPPER/SCARIFIER CAB, PLUS (STANDARD GLASS) GLOBAL ARRANGEMENT,LOW AMBIENT DOMESTIC TRUCK BASE + 5 (WM,WT,DA1,FL,RIP) *LIGHTS, FRONT HEADLIGHTS, HIGH COLD WEATHER PLUS PACKAGE AWD ACCUMULATORS, BLADE LIFT *TRANSMISSION, AUTOSHIFT CAB, PLUS (INTERIOR) CAMERA, REAR VISION MOLDBOARD, 14' PLUS LANGUAGE, ENGLISH SEAT BELT *MOUNTING, WARNING LIGHT ARTICULATION GUARD DECALS, ENGLISH (U.S.) *LIGHTS, WORKING, PLUS HEATER, ENGINE COOLANT, 120V *MOUNT, SNOW WING, FRAME READY
Specific Details
TIRES,17.5R25 MX XSNO+ * G2 MP BLADE EXTENSIONS FENDERS, FRONT, AWD LIFT GROUP, FRONT MOUNTING GRADE CONTROL X SLOPE LINES, RIPPER, ADDITIONAL FENDERS, REAR LIGHT, LED WARNING STROBE PRECLEANER, SY-KLONE LANE 3 ORDER SNOW ARRANGEMENT ENG SN: SYE03199 PRODUCT LINK, SATELLITE PL321 STARTER, ELEC, EXTREME DUTY MIRRORS, OUTSIDE HEATED 24V COOLANT, -51C (-60F) RIPPER/SCARIFIER CAB, PLUS (STANDARD GLASS) GLOBAL ARRANGEMENT,LOW AMBIENT DOMESTIC TRUCK BASE + 5 (WM,WT,DA1,FL,RIP) *LIGHTS, FRONT HEADLIGHTS, HIGH COLD WEATHER PLUS PACKAGE AWD ACCUMULATORS, BLADE LIFT *TRANSMISSION, AUTOSHIFT CAB, PLUS (INTERIOR) CAMERA, REAR VISION MOLDBOARD, 14' PLUS LANGUAGE, ENGLISH SEAT BELT *MOUNTING, WARNING LIGHT ARTICULATION GUARD DECALS, ENGLISH (U.S.) *LIGHTS, WORKING, PLUS HEATER, ENGINE COOLANT, 120V *MOUNT, SNOW WING, FRAME READY

Categorization Description:
Compare Similar Equipment
You can compare up to 6 pieces of equipment at a time.
* This calculator is intended for use as a guide only. This simulation and the resulting calculations do not constitute any form of agreement, application, or offer from the seller or Randall-Reilly. The figures and formulae used may change at any time without notice. Calculated results are for illustrative purposes only and accuracy is not guaranteed. Title and other fees are not included in the calculation. Other taxes may apply. Randall-Reilly accepts no responsibility for any losses arising from any use of or reliance upon any calculations or conclusions reached using the calculator.
Listing ID: 100080-d98700e8-6c98-4146-8eae-6718f6904a86