Search all Equipment Experts Listings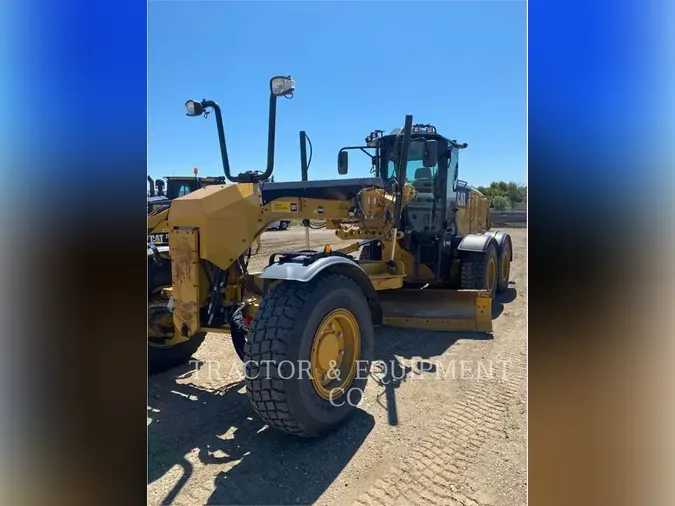 2018 CATERPILLAR 160M For Sale
5,654 hrs
Stock#: 738755
VIN#: N9T00256
2018 CATERPILLAR 160M For Sale
5,654 hrs
Stock#: 738755
VIN#: N9T00256
Equipment Specification
Description
FENDERS, FRONT, AWD LIFT GROUP, FRONT MOUNTING LINES, RIPPER, ADDITIONAL FENDERS, REAR LIGHT, LED WARNING STROBE TANK, FUEL, STANDARD COOLANT, 60/40, -51C (-60F) LANE 3 ORDER PRECLEANER, SY-KLONE SNOW ARRANGEMENT STARTER, ELEC, EXTREME DUTY TIRES,17.5R25 MX XSNO+ * G2 MP MIRRORS, OUTSIDE HEATED 24V CONTROL, INDUCEMENT OVERRIDE PRODUCT LINK, SATELLITE PLE631 RIPPER/SCARIFIER LIGHTS, SERVICE, INTERNAL CONTROLS, PERFORMANCE BUNDLE CAB, PLUS (STANDARD GLASS) GLOBAL ARRANGEMENT,LOW AMBIENT *LIGHTS, ARM, FOLD DOWN DOMESTIC TRUCK BASE + 5 (WM,WT,DA1,FL,RIP) *LIGHTS, FRONT HEADLIGHTS, HIGH COLD WEATHER PLUS PACKAGE AWD ACCUMULATORS, BLADE LIFT *TRANSMISSION, AUTOSHIFT CAB, PLUS (INTERIOR) CAMERA, REAR VISION MOLDBOARD, 14' PLUS DRAIN, GRAVITY, ENGINE OIL LANGUAGE, ENGLISH SEAT BELT *MOUNTING, WARNING LIGHT ARTICULATION GUARD DECALS, ENGLISH (U.S.) *LIGHTS, WORKING, PLUS HEATER, ENGINE COOLANT, 120V ENG SN SYE22278 MSO AEHJC *MOUNT, SNOW WING, FRAME READY
Specific Details
No specification information is available for this equipment. Consider contacting the dealer to receive additional information.
About the Dealer
HELPING OUR CUSTOMERS SUCCEED FOR OVER 80 YEARS Since becoming an authorized Caterpillar® Dealer in 1929, Tractor & Equipment Co. (or "T&E") has grown from its roots in Sidney, Montana, to a multi-store operation servicing central and eastern Montana, western North Dakota, and northern Wyoming. In 1994, T&E purchased our fellow member company, N C Machinery, an official Caterpillar® dealer since 1926, operating in Alaska and western/central Washington. Today, T&E, with third- and fourth-generation management at the helm, continues successfully partnering with our customers, delivering unrivaled support and superior equipment every day. With 8 support facilities in Billings, Bozeman, Great Falls, Helena, Williston, and Worland—and 12,000 years of combined experience at your disposal—we are in business to help you succeed.
View more listings from Tractor & Equipment Co.
Listing ID: 100080-1b6ee794-b2d0-4fee-be81-48f2a8e2a816