Search all Equipment Experts Listings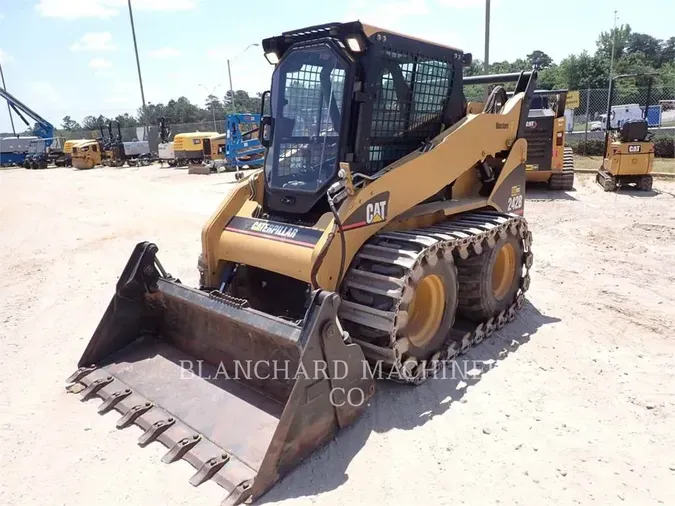 2005 Caterpillar 242B For Sale
252 hrs
Stock#: 691312
VIN#: BXM01126
2005 Caterpillar 242B For Sale
252 hrs
Stock#: 691312
VIN#: BXM01126
Equipment Specification
Description
*242B SKID STEER LOADER HYDRAULICS, PROPORTIONAL TIRES, 12X16.5 10PR CAT *BATTERY, HEAVY DUTY, 880 CCA CONTROL, 1-SPD, HORN, DELUXE *ALARM, BACK-UP *HEATER, ENGINE BLOCK, 120V *FLOORMAT INSTRUCTIONS, ENGLISH *HEADLINER *BARRIER, DEBRIS *LIGHTS, REAR WORKING DOMESTIC TRUCK *ENGINE, TIER II COMPLIANT INSTRUCTIONS, ANSI, NACD DOOR, CAB, POLYCARBONATE *SEAT, VINYL *AIR CONDITIONER, (HTR/DEFROST) QUICK COUPLER, MANUAL *WINDOWS, SIDE, SLIDING *CONVERSION ARRANGEMENT BELT, SEAT, 2\ SUSPENSION *CUP HOLDER SELF-LEVELING, NONE
Unit of Measurement
*242B SKID STEER LOADER HYDRAULICS, PROPORTIONAL TIRES, 12X16.5 10PR CAT *BATTERY, HEAVY DUTY, 880 CCA CONTROL, 1-SPD, HORN, DELUXE *ALARM, BACK-UP *HEATER, ENGINE BLOCK, 120V *FLOORMAT INSTRUCTIONS, ENGLISH *HEADLINER *BARRIER, DEBRIS *LIGHTS, REAR WORKING DOMESTIC TRUCK *ENGINE, TIER II COMPLIANT INSTRUCTIONS, ANSI, NACD DOOR, CAB, POLYCARBONATE *SEAT, VINYL *AIR CONDITIONER, (HTR/DEFROST) QUICK COUPLER, MANUAL *WINDOWS, SIDE, SLIDING *CONVERSION ARRANGEMENT BELT, SEAT, 2 SUSPENSION *CUP HOLDER SELF-LEVELING, NONE

Categorization Description:
About the Dealer
Blanchard Machinery Company's history began in 1952 when the Joseph L. Rozier Machinery Co., a LeTourneau Dealer, moved its operation from the Midwest to central Florida to represent the Caterpillar product line in Orlando. The decision to make the move to Florida was built on the speculation of future growth in the area, speculation that was, of course, fully realized. Mr. Rozier remained active in the company until his passing in the 1970's, when Mr. Rozier's son-in-law, G. Robert Blanchard, took, the helm. In 1982, seeing a promising opportunity in South Carolina, Blanchard Machinery Company was established. Robert Blanchard remained active in the South Carolina dealership until 1996, when his son Joe Blanchard was appointed president. Since opening its' doors, Blanchard Machinery Company has kept the same vision to become the premier Caterpillar dealership in North America by being a major supplier of equipment and engines measured by customer satisfaction, market share and financial performance. In addition, our philosophy is guided through earning customers' loyalty by providing the highest quality products and superior service in such a way that customers enjoy doing business with Blanchard Machinery. Blanchard has 12 facilities throughout South Carolina offering sales, parts and service for Compact Equipment, Heavy Equipment, Forestry, Paving, and Recycling Equipment, as well as Power Systems (featuring generators, truck and marine engines) and Rental Services. Our Recycling Equipment division also has offices in Georgia and Florida. Today this family owned company is well into its third decade of doing business. Our history is one of opportunity, and we remain well positioned to meet the demands and requirements of our customers, and future growth.
View more listings from Blanchard Machinery
Listing ID: 100080-14274a75-4e44-46b6-91b7-89ecc5ab4c42