Search all Equipment Experts Listings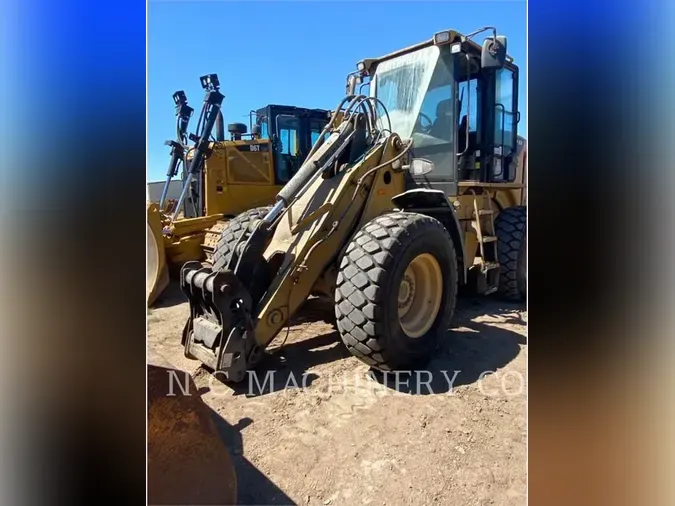 2007 CATERPILLAR 924H For Sale
4,515 hrs
Stock#: 21A0408
VIN#: HXC00205
2007 CATERPILLAR 924H For Sale
4,515 hrs
Stock#: 21A0408
VIN#: HXC00205
Equipment Specification
Description
*COUNTERWEIGHT, EXTRA ANTIFREEZE, -50C (-58F) *HYDRAULIC, 3V 1L INTEG 3RD INSTRUCTIONS, ANSI, NACD *STEERING, STANDARD *FENDERS, STANDARD INLAND FREIGHT *CAB, DELUXE MANUAL, OPER. MAINT. ENGLISH *SEAT, COMFORT, AIR SUSPENSION CUTTING EDGE, BOLT ON(4 PIECE) RADIO, AM/FM ENCLOSURE, STANDARD DOMESTIC TRUCK *RADIATOR, STANDARD MIRRORS, REARVIEW,INTERNAL *RIDE CONTROL HEATER, ENGINE COOLANT, 120V *QUICK COUPLER, STANDARD ENG S/N C6E02587 TIRES, 17.5-R25 VMT BS, L3 *FAN, STANDARD BUCKET B8870G-1B FORKS P6424G-1F *LINKAGE, STANDARD, VERSALINK BUCKET, HI DENS, 2.6 CYD, HO *DIFFERENTIAL, STANDARD, FRONT *DIFFERENTIAL, STANDARD, REAR *TRANSMISSION, STANDARD
Specific Details
No specification information is available for this equipment. Consider contacting the dealer to receive additional information.
*COUNTERWEIGHT, EXTRA ANTIFREEZE, -50C (-58F) *HYDRAULIC, 3V 1L INTEG 3RD INSTRUCTIONS, ANSI, NACD *STEERING, STANDARD *FENDERS, STANDARD INLAND FREIGHT *CAB, DELUXE MANUAL, OPER. MAINT. ENGLISH *SEAT, COMFORT, AIR SUSPENSION CUTTING EDGE, BOLT ON(4 PIECE) RADIO, AM/FM ENCLOSURE, STANDARD DOMESTIC TRUCK *RADIATOR, STANDARD MIRRORS, REARVIEW,INTERNAL *RIDE CONTROL HEATER, ENGINE COOLANT, 120V *QUICK COUPLER, STANDARD ENG S/N C6E02587 TIRES, 17.5-R25 VMT BS, L3 *FAN, STANDARD BUCKET B8870G-1B FORKS P6424G-1F *LINKAGE, STANDARD, VERSALINK BUCKET, HI DENS, 2.6 CYD, HO *DIFFERENTIAL, STANDARD, FRONT *DIFFERENTIAL, STANDARD, REAR *TRANSMISSION, STANDARD

Categorization Description:
Equipment Insights
$94,900
Previous

(05/11/22)
$99,900
Current
* This calculator is intended for use as a guide only. This simulation and the resulting calculations do not constitute any form of agreement, application, or offer from the seller or Randall-Reilly. The figures and formulae used may change at any time without notice. Calculated results are for illustrative purposes only and accuracy is not guaranteed. Title and other fees are not included in the calculation. Other taxes may apply. Randall-Reilly accepts no responsibility for any losses arising from any use of or reliance upon any calculations or conclusions reached using the calculator.
Listing ID: 100080-db9372b9-04bc-4861-9533-2110560b8d2b