Search all Equipment Experts Listings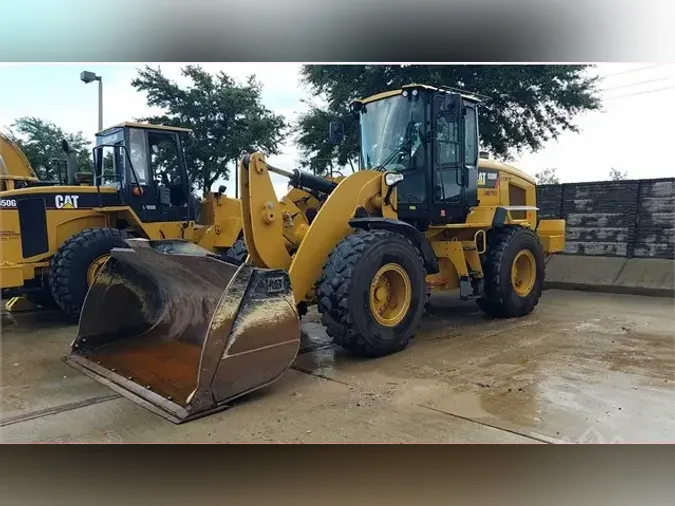 2019 CATERPILLAR 938M For Sale
3,717 hrs
Stock#: 197012523
VIN#: J3R07551
2019 CATERPILLAR 938M For Sale
3,717 hrs
Stock#: 197012523
VIN#: J3R07551
Equipment Specification
Description
LIGHTS, ROADING, HALOGEN, RHLINES, AUX 3RD, NONELIGHTS, AUX, HALOGENGUARD, POWERTRAIN, SIDEGUARD, POWERTRAIN, LOWERLANE 3 ORDERBUCKET-GP, 3.5 YD3, FUS, BOCEHYDRAULICS, 2V, CPLR READY, SLCOUNTERWEIGHT,3770LBS,HEAV,7PCGuard: DRIVESHAFT, CRANKCASEPack: DOMESTIC TRUCKSteering: STANDARDPrep Pack: UNITED STATESDifferential: OPEN REAREnvironment: STANDARDKit: SERIALIZED TECHNICAL MEDIAJumper Lines: NONEFork: 72" CONSTRUCTIONToolbox Aux: NONETransport GroupEquipment-certification-code: NCRStandard Radio (12v): DUAL USBTireSize: 20.5R25 MX XHA2 * L3FrontFenders
Reference: Bucket capacity

Length w/bucket on ground
Bucket capacities, min-max

Dump clearance, full height @ discharge

Turning radius, bucket carry
CELLULAR PL641LANE 3 ORDERQUICK COUPLER

C O N S T R U C T I O N Toolbox Aux:

NONE Transport Group Equipment-certification-code: NCR Standard Radio (12v): DUAL USB TireSize: 20.5R25 MX XHA2 * L3 FrontFenders

D E L U X E L A N E3 O R D E R Guard:

L O W E R L A N E3 O R D E R Guard:

S L L A N E3 O R D E R Guard:
DOMESTIC TRUCK Steering: STANDARD Prep Pack: UNITED STATES Differential: OPEN REAR Environment: STANDARD Kit: SERIALIZED TECHNICAL MEDIA Jumper Lines: NONE Fork: 72
* This calculator is intended for use as a guide only. This simulation and the resulting calculations do not constitute any form of agreement, application, or offer from the seller or Randall-Reilly. The figures and formulae used may change at any time without notice. Calculated results are for illustrative purposes only and accuracy is not guaranteed. Title and other fees are not included in the calculation. Other taxes may apply. Randall-Reilly accepts no responsibility for any losses arising from any use of or reliance upon any calculations or conclusions reached using the calculator.
Listing ID: 26797197012523