Search all Equipment Experts Listings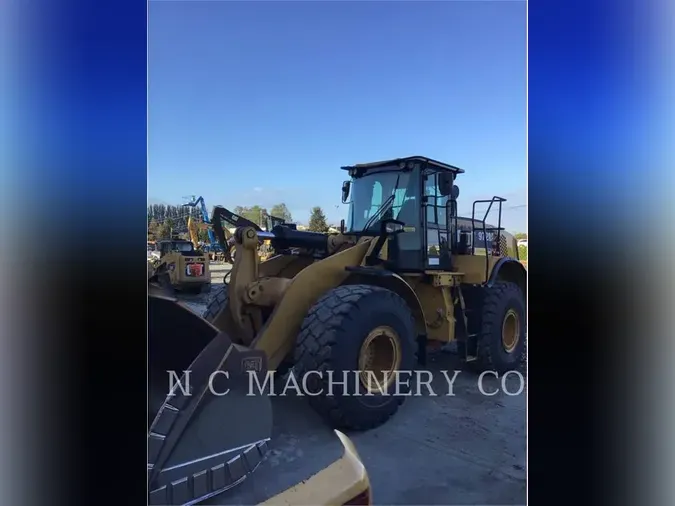 2015 CATERPILLAR 972M For Sale
Stock#: 18W01019
VIN#: A8P00433
2015 CATERPILLAR 972M For Sale
Stock#: 18W01019
VIN#: A8P00433
Check for Availability
Equipment Specification
Description
ID: 14G04357A CAB AR, STANDARD HYDRAULIC OIL, STANDARD STEERING, STANDARD STARTING, COLD (120V) COVER, HVAC, NON-METALLIC CERT EMISSIONS, EPA TIER 4 ANTIFREEZE, -50C (-58F) MIRRORS, EXTERNAL, HEATED LINKAGE, STANDARD LIFT FENDERS, STANDARD JOYSTICK, 2V, LHD SEAT BELT, 3\ W/INDICATOR RADIO, CB (READY) LIGHTS, STANDARD SEAT, HEATED, LHD LUBRICATION, MANUAL, STD STANDARD PACKAGE PACK, DOMESTIC RAIL LANE 3 ORDER HYDRAULICS, 2V RC, STD/HL PRODUCT LINK, SATELLITE PL321 REGIONAL PKG, AM-N GUARD, POWERTRAIN FAN, STANDARD COUNTERWEIGHT, 2300KG TIRES,26.5R25 * VJT BS L3 GROENEVELD AUTOLUBE SYSTEM CAB ROOF, NON-METALLIC SOUND SUPPRESSION, STANDARD COOLING CORES, 9 FPI KIT, ROADING FENDERS ENG SN: SYE03248 RADIO, AM/FM/USB/MP3 BLUETOOTH AIR INLET STANDARD, RAIN CAP AXLES, MANUAL FRONT, ED, AOC BUCKET Z1A17905
Specific Details
ID: 14G04357A CAB AR, STANDARD HYDRAULIC OIL, STANDARD STEERING, STANDARD STARTING, COLD (120V) COVER, HVAC, NON-METALLIC CERT EMISSIONS, EPA TIER 4 ANTIFREEZE, -50C (-58F) MIRRORS, EXTERNAL, HEATED LINKAGE, STANDARD LIFT FENDERS, STANDARD JOYSTICK, 2V, LHD SEAT BELT, 3 W/INDICATOR RADIO, CB (READY) LIGHTS, STANDARD SEAT, HEATED, LHD LUBRICATION, MANUAL, STD STANDARD PACKAGE PACK, DOMESTIC RAIL LANE 3 ORDER HYDRAULICS, 2V RC, STD/HL PRODUCT LINK, SATELLITE PL321 REGIONAL PKG, AM-N GUARD, POWERTRAIN FAN, STANDARD COUNTERWEIGHT, 2300KG TIRES,26.5R25 * VJT BS L3 GROENEVELD AUTOLUBE SYSTEM CAB ROOF, NON-METALLIC SOUND SUPPRESSION, STANDARD COOLING CORES, 9 FPI KIT, ROADING FENDERS ENG SN: SYE03248 RADIO, AM/FM/USB/MP3 BLUETOOTH AIR INLET STANDARD, RAIN CAP AXLES, MANUAL FRONT, ED, AOC BUCKET Z1A17905

Categorization Description:
Equipment Details *
powered by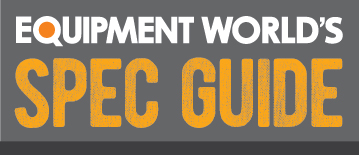 Reference: Bucket capacity (cu yds)

6.28

Bucket capacities, min-max (cu yds)

4.19 - 13.00

Net engine power (hp)

299

Engine make

Cat

Engine model

C9.3 ACERT

Operating weight (lbs)

54,871

Breakout force (lbs)

44,075

Dump clearance, full height @ discharge (ft/in)

10' 4"

Bucket linkage type*

Z

Total cycle time: Raise, dump, & lower (sec)

10.7
Compare Similar Equipment
You can compare up to 6 pieces of equipment at a time.
* This calculator is intended for use as a guide only. This simulation and the resulting calculations do not constitute any form of agreement, application, or offer from the seller or Randall-Reilly. The figures and formulae used may change at any time without notice. Calculated results are for illustrative purposes only and accuracy is not guaranteed. Title and other fees are not included in the calculation. Other taxes may apply. Randall-Reilly accepts no responsibility for any losses arising from any use of or reliance upon any calculations or conclusions reached using the calculator.
Listing ID: 100080-ac4b6177-2834-4dc4-8679-76478590d4b4