Search all Equipment Experts Listings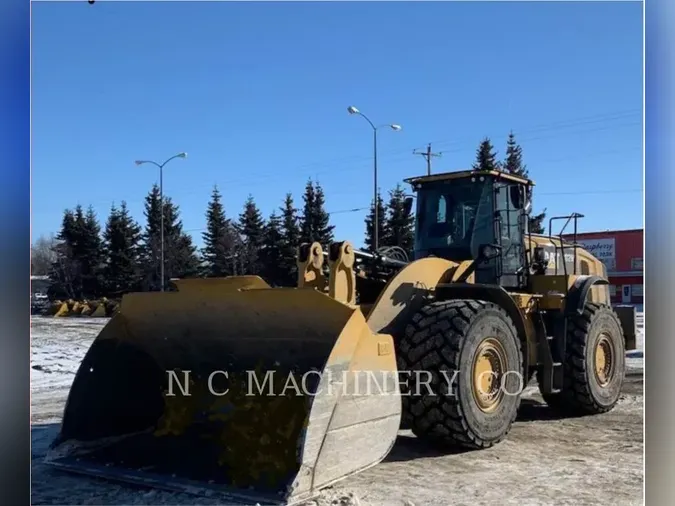 2019 CATERPILLAR 982 For Sale
Stock#: 18A00239
VIN#: XDL00532
2019 CATERPILLAR 982 For Sale
Stock#: 18A00239
VIN#: XDL00532
Check for Availability
Equipment Specification
Description
SERIAL: 7NW17187 ENG SN T4F15159 MSO AGMXA AUTOLUBE ANTIFREEZE, -50C (-58F) CAB, DELUXE OIL CHANGE SYSTEM, HIGH SPEED OBJECT DETECTION SOUND SUPPRESSION, STANDARD GUARD, CRANKCASE REGIONAL PACKAGE, AM-N COOLING CORES, 9 FPI COUNTERWEIGHT, AGGREGATE AXLES, OPEN/OPEN, ED, AOC HYDRAULIC OIL, STANDARD FENDERS, BASIC + LIGHTS, LED, PREMIUM STARTING, COLD (120V) AIR INLET STANDARD, RAIN CAP CPM PAYLOAD SOFTWARE NO QUICK COUPLER READY HYDRAULICS, 2V RC CERT EMISSIONS, EPA TIER 4 SINGLE AXIS LEVERS, 2V, LHD FUEL TANK, FAST FILL (ANSI) GUARD, POWERTRAIN HOOD, NON-METALLIC STANDARD PACKAGE LIGHTS, REVERSING STROBE WHEEL CHOCKS PRODUCT LINK, CELLULAR PLE641 TIRES, 875/65R29 MX XHA2 * L3 LINKAGE, STANDARD LIFT FAN, STANDARD STEERING SYST, STANDARD LIGHT, WARNING BEACON BKTA GP AB 142\ 9.25YD3 PO
Specific Details
SERIAL: 7NW17187 ENG SN T4F15159 MSO AGMXA AUTOLUBE ANTIFREEZE, -50C (-58F) CAB, DELUXE OIL CHANGE SYSTEM, HIGH SPEED OBJECT DETECTION SOUND SUPPRESSION, STANDARD GUARD, CRANKCASE REGIONAL PACKAGE, AM-N COOLING CORES, 9 FPI COUNTERWEIGHT, AGGREGATE AXLES, OPEN/OPEN, ED, AOC HYDRAULIC OIL, STANDARD FENDERS, BASIC + LIGHTS, LED, PREMIUM STARTING, COLD (120V) AIR INLET STANDARD, RAIN CAP CPM PAYLOAD SOFTWARE NO QUICK COUPLER READY HYDRAULICS, 2V RC CERT EMISSIONS, EPA TIER 4 SINGLE AXIS LEVERS, 2V, LHD FUEL TANK, FAST FILL (ANSI) GUARD, POWERTRAIN HOOD, NON-METALLIC STANDARD PACKAGE LIGHTS, REVERSING STROBE WHEEL CHOCKS PRODUCT LINK, CELLULAR PLE641 TIRES, 875/65R29 MX XHA2 * L3 LINKAGE, STANDARD LIFT FAN, STANDARD STEERING SYST, STANDARD LIGHT, WARNING BEACON BKTA GP AB 142 9.25YD3 PO

Categorization Description:
Compare Similar Equipment
Similar Equipment (compare up to 6 items)
You can compare up to 6 pieces of equipment at a time.
You can compare up to 6 pieces of equipment at a time.
* This calculator is intended for use as a guide only. This simulation and the resulting calculations do not constitute any form of agreement, application, or offer from the seller or Randall-Reilly. The figures and formulae used may change at any time without notice. Calculated results are for illustrative purposes only and accuracy is not guaranteed. Title and other fees are not included in the calculation. Other taxes may apply. Randall-Reilly accepts no responsibility for any losses arising from any use of or reliance upon any calculations or conclusions reached using the calculator.
Listing ID: 100080-99cd397a-ab10-42f8-b56a-bb1bbcdf12a3