Search all Equipment Experts Listings
Ryder Systems Inc - Austin
Ryder Systems Inc - Austin
All Ryder Systems Inc
Equipment for Sale
1 Listings
RigDig
9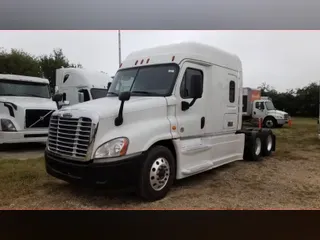 Ryder Systems Inc
Austin, TX
Description
*Nothing herein shall be construed as an approval, commitment or guarantee of availability or accuracy. Contact Ryder to verify vehicle details and availability. All sales are subject to the terms and conditions of Ryder's Bill of Sales and limited warranty. All rights reserved. © Ryder and Ryder Logo are registered trademarks of Ryder System, Inc. Ever better is a trademark of Ryder System, Inc. Copyright © 2020 Ryder System, Inc.
You can compare up to 6 pieces of equipment at a time.
Get 2020's Best Used Truck Deal. No Money Down and No Payments for 100 Days. Stop by one our more than 50 used truck centers in North America. Save today before inventory runs out! Wide selection of the best used trucks, tractors, and vans Vehicles maintained by Ryder certified technicians, and come with all maintenance records Most vehicles have one previous owner - Ryder Transfers available for any vehicle in nationwide inventory Our lenders work with all levels of credit Extended warranty, maintenance, and repair options available
LOCATIONS
You can compare up to 6 pieces of equipment at a time.