Search all Equipment Experts Listings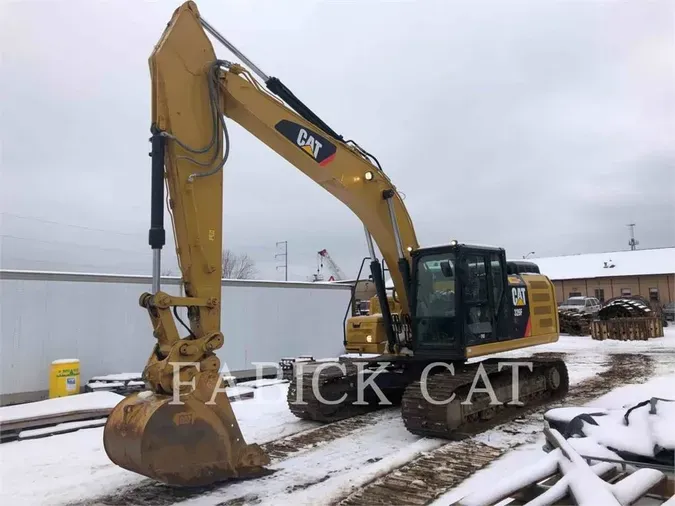 2018 CATERPILLAR 326 For Sale
Stock#: NA
VIN#: WGL10411
Equipment Insights
$229,000
Original (01/07/20)
---
$229,000
Current
2018 CATERPILLAR 326 For Sale
Stock#: NA
VIN#: WGL10411
Check for Availability
Detailed Specification
Additional Information:

CYLINDER, STICK (W/O SLCV) 326F L STANDARD ARRANGEMENT ACCUMULATOR WITH CRN AIR CLEANER, STANDARD ALARM, TRAVEL BOOM, 19'4 IN. REACH BUCKET PINS CAB-ROPS,70/30,W/VANDAL-G BOSS CAMERA, REAR VIEW, MIRRORS RH CHANGER,HAND CTRL 2-WAY (ANSI) CIRCUIT, COMBINED COMBINED CIR STP PKG CONTROL, FINE SWING COUNTERWEIGHT, 8820LBS COUPLER LINES, REACH BOOM COVER, FENDER COVER, UPPER, STANDARD CTRL, CAT PIN GRABBER COUPLER CYLINDER, BKT (CB1 LINKAGE) CYLINDER, BOOM DECALS, CAB ANSI COUPLER, PG W/O PIN CB DECALS, EXTERIOR ANSI FAN, VARIABLE SPEED GUARD, BOTTOM HEAVY DUTY GUARD, SWIVEL GUARD, TRACK GUIDING SEGMENTED GUARD, TRAVEL MOTOR, HD HATCH, OPENABLE ROOF INSTRUCTIONS, ENGLISH JOYSTICK, THUMB WHEEL LANE 3 ORDER LIGHT, R BOOM LIGHTING, CAB (HALOGEN) LINES, BDRV (TCS20) LINES, CYLINDER LINES, PILOT (STD) LINES, PILOT BOOM UP, STD LINES, PILOT STICK IN, TCS20 LINES, PILOT TRAVEL, STP LINES, SDRV (STD/PGQC) LINES-HP, 11'10 IN. STICK LINES-HP, REACH BOOM LINES-QC, R11'10 IN. STICK LINKAGE, BKT-CB1 W/LI

Bodyinfo:

CATERPILLAR 326FLH

Catalog Number:

CU4532421

Category:

Crawler Excavators

Country:

United States

G S T:

CAD

Make:

CATERPILLAR

Meter:

1205

Meter Readout:

1207 h

Unit Number:

110732
Base Url:

https://catused.com

Brand:

Caterpillar 326FLH

Categorization Description:

Crawler Excavators

Condition Level Grade(1-5):

2/5

Extra Information:

CYLINDER, STICK (W/O SLCV) 326F L STANDARD ARRANGEMENT ACCUMULATOR WITH CRN AIR CLEANER, STANDARD ALARM, TRAVEL BOOM, 19'4 IN. REACH BUCKET PINS BUCKET, 42 IN. 1.75 CYD (GP) BUCKET-GDC, 54 IN. 2.40 YD3 (CB) CAB-ROPS,70/30,W/VANDAL-G BOSS CAMERA, REAR VIEW, MIRRORS RH CB LINKAGE CHANGER,HAND CTRL 2-WAY (ANSI) CIRCUIT, COMBINED COMBINED CIR STP PKG CONTROL, FINE SWING COUNTERWEIGHT, 8820LBS COUPLER LINES, REACH BOOM COVER, FENDER COVER, UPPER, STANDARD CTRL, CAT PIN GRABBER COUPLER CYLINDER, BKT (CB1 LINKAGE) CYLINDER, BOOM DECALS, CAB ANSI COUPLER, PG W/O PIN CB DECALS, EXTERIOR ANSI FAN, VARIABLE SPEED FRONT LINES, PGQC GUARD, BOTTOM HEAVY DUTY GUARD, SWIVEL GUARD, TRACK GUIDING SEGMENTED GUARD, TRAVEL MOTOR, HD HATCH, OPENABLE ROOF INSTRUCTIONS, ENGLISH JOYSTICK, THUMB WHEEL LANE 3 ORDER LIGHT, R BOOM LIGHTING, CAB (HALOGEN) LINES, BDRV (TCS20) LINES, CYLINDER LINES, PILOT (STD) LINES, PILOT BOOM UP, STD LINES, PILOT STICK IN, TCS20 LINES, PILOT TRAVEL, STP LINES, SDRV (STD/PGQC) LINE

Hours:

1209 h

Manufacturing Year:

2018

Meter Hours:

hours

Tax:

USD

Year:

2018
Description
CYLINDER, STICK (W/O SLCV) 326F L STANDARD ARRANGEMENT ACCUMULATOR WITH CRN AIR CLEANER, STANDARD ALARM, TRAVEL BOOM, 19'4 IN. REACH BUCKET PINS CAB-ROPS,70/30,W/VANDAL-G BOSS CAMERA, REAR VIEW, MIRRORS RH CHANGER,HAND CTRL 2-WAY (ANSI) CIRCUIT, COMBINED COMBINED CIR STP PKG CONTROL, FINE SWING COUNTERWEIGHT, 8,820LBS COUPLER LINES, REACH BOOM COVER, FENDER COVER, UPPER, STANDARD CTRL, CAT PIN GRABBER COUPLER CYLINDER, BKT (CB1 LINKAGE) CYLINDER, BOOM DECALS, CAB ANSI COUPLER, PG W/O PIN CB DECALS, EXTERIOR ANSI FAN, VARIABLE SPEED GUARD, BOTTOM HEAVY DUTY GUARD, SWIVEL GUARD, TRACK GUIDING SEGMENTED GUARD, TRAVEL MOTOR, HD HATCH, OPENABLE ROOF INSTRUCTIONS, ENGLISH JOYSTICK, THUMB WHEEL LANE 3 ORDER LIGHT, R BOOM LIGHTING, CAB (HALOGEN) LINES, BDRV (TCS20) LINES, CYLINDER LINES, PILOT (STD) LINES, PILOT BOOM UP, STD LINES, PILOT STICK IN, TCS20 LINES, PILOT TRAVEL, STP LINES, SDRV (STD/PGQC) LINES-HP, 11'10 IN. STICK LINES-HP, REACH BOOM LINES-QC, R11'10 IN. STICK LINKAGE, BKT-CB1 W/LIFT MACHINE CONTROLLER TCS MAT, FLOOR, RH PEDAL MIRROR, W/O GUARD PANEL, STD START SWITCH PEDAL, STRAIGHT TRAVEL PIN GROUP, SPARE PRODUCT LINK, CELLULAR PL641 QUICK DRAINS, READY (OIL) RADIO, 24V AM/FM REACH BOOM HD PKG ROLL ON-ROLL OFF SEAT BELT, 2 IN. SEAT, H-BACK, W/HEATER,S/AIR SIDE CUTTERS, GENERAL PURPOSE STANDARD OIL STARTING, COLD WEATHER STICK, R11'10 IN. (CB1) HD STORAGE PROTECTION (EXPORT) SUN SCREEN (70/30) TERMINALS, JUMP START TIP, GENERAL DUTY TRACK, 31 IN. TG (GLT) VALVE, ANTI DRIFT, BOOM VALVE, ANTI DRIFT, STICK VALVE, HYDRAULIC TCS WASHER, WINDSHIELD UPPER WIPER-RADIAL, 70/30 W/O LOWER FRONT LINES, PGQC BUCKET, 42 IN. 1.75 CYD (GP) BUCKET-GDC, 54 IN. 2.40 YD3 (CB) CB LINKAGE COUPLER PIN GRABBER CB W/O PIN 19M4486A:
Equipment Details *
powered by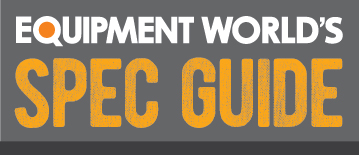 Compare Similar Equipment
You can compare up to 6 equipment at a time.
* This calculator is intended for use as a guide only. This simulation and the resulting calculations do not constitute any form of agreement, application, or offer from the seller or Randall-Reilly. The figures and formulae used may change at any time without notice. Calculated results are for illustrative purposes only and accuracy is not guaranteed. Title and other fees are not included in the calculation. Other taxes may apply. Randall-Reilly accepts no responsibility for any losses arising from any use of or reliance upon any calculations or conclusions reached using the calculator.
Listing ID: 100080-2d4dbac4-6e57-4867-b65b-f52cff148b54