Search all Equipment Experts Listings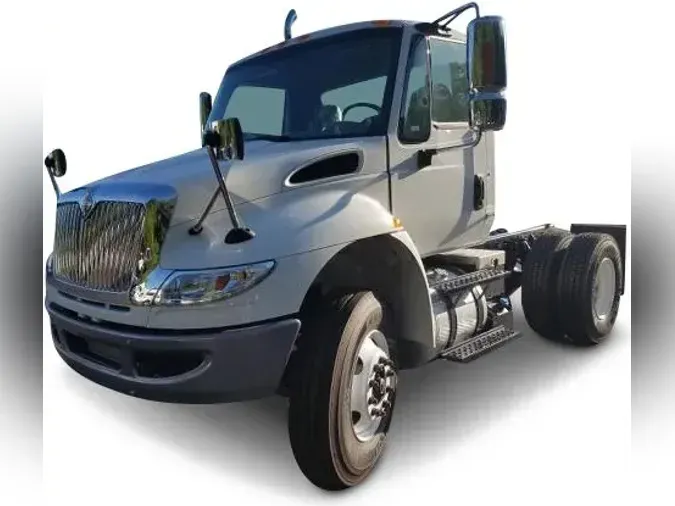 2018 International 4300 For Sale
Stock#: 800132
VIN#: 1HTMMMMN0JH695492
Equipment Insights
$0
Original (01/06/21)
---
$0
Current
Check for Availability
View the
FREE
RigDig Truck History Report
2018 International 4300 For Sale
Stock#: 800132
VIN#: 1HTMMMMN0JH695492
Check for Availability
Detailed Specification
@Attributesuid:

312715

Ale Placement:

Set Back Front Axle

Body Height:

0.0

Body Size:

0.0

Branch Name:

Charlotte NC

Cab Interior:

Deluxe

Cab Sleeper Size:

Non

Cab To End Of Frame:

0.0

Chassis Type:

4x2

Engine M F G:

Cummins

Engine Torque:

660

Fifth Wheel Size:

0.0

Front Ale Suspension Weight:

10,000

Front Tire M F G:

Continental

Front Wheel:

Steel

Fuel Tank One Position:

Left

G C W:

0.0

New Or Used:

New

Rear Ale Model:

23082T

Rear Ale Suspension:

Spring

Rear Ale Weight:

23,000

Rear Tire Size:

22.5

Seller Name:

Charlotte NC

Transmission M F G:

Allison

Transmission Speed:

6 Speed

Unit Type:

New Medium Duty
Added To Inventory Date:

2017-06-16T00:00:00

Auction:

false

Body Length:

0.0

Body Type:

Other

Bumper Type:

Steel

Cab Sleeper Height:

NON

Cab To Ale:

0.0

Cab Type:

Other

Engine Horse Power:

260

Engine Model:

B6.7

Eterior Color:

WHITE

Frame Rails:

10 1/4 STEEL

Front Ale Weight:

10,000

Front Tire Size:

22.5

Fuel Tank One Gallons:

50

Fuel Tank One Type:

Aluminum

G V W R:

33000

Rear Ale Count:

Single

Rear Ale Ratio:

6.17

Rear Ale Suspension Weight:

23,500

Rear Tire M F G:

Continental

Rear Wheel:

Steel

Total Estmated Weight:

0.0

Transmission Model:

3500 RDS-P

Truck Type:

Truck

Wheel Base:

142
Description
2018 International 4300, Dual Drive, Cummins, B6.7, 260HP, Allison 3500 RDS 6 Speed Automatic Transmission, 617 gear ratio, 33000 GVW, 10K Front Axle with Rubber Auxiliary, 23000 Rear Axle with 23.5 K V-Rate Suspension and 4500 LB Rubber Auxiliary, Air Ride Drivers and passenger Seats, Chrome Heated Mirrors. Cab Air Ride Suspension Power Windows and Door Locks, This unit is perfect for any Application that requires a Dual Drive Unit With A 3000 series Transmission. 142 W/B. Day Cab,Call for specifications and pricing. Stock # 800132. Call . Se habla espaol.
Compare Similar Equipment
You can compare up to 6 pieces of equipment at a time.