Search all Equipment Experts Listings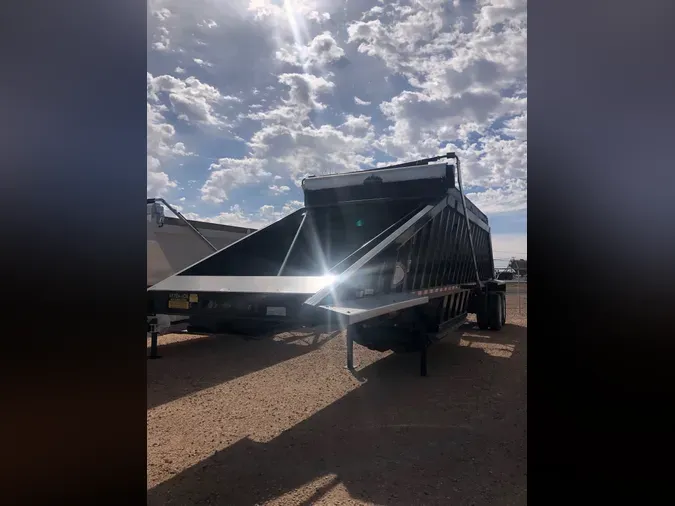 2019 CONSTRUCTION TRAILER SPECIALIST DUMP TRAILER For Sale
Stock#: 000315
VIN#: 5TU114029KS000315
2019 CONSTRUCTION TRAILER SPECIALIST DUMP TRAILER For Sale
Stock#: 000315
VIN#: 5TU114029KS000315
Equipment Specification
Description
CTS BELLY DUMP, 40' X 96" 9'4" OA HEIGHT 9" BANG BOARDS 23.5 WATER LEVEL CAPACITY, AIR OPERATED SINGLE GATE W/ ELECTRIC SIDE CONTROL, SINGLE HOPPER 54" X 108" OPENING, TWO 8" AIR CYLINDERS, 60 GALLON AIR RESERVOIR, 11R24.5 8 STEEL WHEELS, HUTCH-9700 4 LEAF SPRING, DROP LEGS, NO SLOPE SHEETS, MANUAL CRANK ARM FLIP TARP
Unit of Measurement
Bottom Dump TrailerDump Trailer

Black Options: Tandem Axle
About the Dealer
We have locations in Amarillo, Lubbock and Odessa Texas. Covering the Texas Panhandle, South Plains, Permian Basin, and 5 surrounding states, Area Trailer Sales & Rentals has grown into one of the largest trailer dealers in the region. Our rental fleet has grown from one storage trailer, to over 500 trailers of all types. We have trailer rentals available in Amarillo, Lubbock and Odessa, Texas. Some of the rental trailers we offer are refrigerated, dry vans, live floor trailers, belly dumps, flatbeds, drop decks, agricultural, and heavy haul, just to name a few…. We have a large in inventory of semi-trailers for sale. We offer these trailer sales in Amarillo, Lubbock and Odessa, Texas. Area Trailer Sales and Rentals services the Texas Panhandle, the South Plains and the Permian Basin regions. Some of the new manufacturers we represent include Prestige, Dura-Haul, Dorsey, Pitts, Nuttall, MAC, Mac LTT, CTS, Landoll, Retesa, Polar. Our used trailer inventory is always turning, with all makes and models available. With a full service repair facility located at each dealership, we are able to perform thorough inspections of each trailer in our inventory. These facilities also provide us the ability to truly service what we sell!
View more listings from Area Trailer Sales and Rentals
Contact by Text Message
A Virtual Assistant will relay your contact information and message to the dealer.
Listing ID: AreaTrailerSalesandRentals5020529218