Search all Equipment Experts Listings
Trucks for Sale - Fleet Trailer LLC - Laredo
Fleet Trailer LLC - Laredo
All Fleet Trailer LLC
Equipment for Sale
1 Listings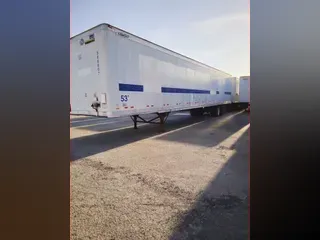 You can compare up to 6 pieces of equipment at a time.
ABOUT US Fleet Trailer LLC is a semi-trailer sale, rent and lease company based in the United States, with offices in Mexico and Canada as well. We specialize in equipment such as Dry-Vans, Refrigerated vans and Flatbeds. We have over 30 years of experience in the transportation industry, and we continue to grow and expand. OUR PROMAISE At Fleet Trailer, our staff of trailer experts strives to build strong relationships and provide excellent customer care. Our goal is to provide you with the most professional and responsive trailer sales and services you can find. When you call, you will speak with an experienced professional in the semi-trailer service industry – someone who speaks your language and understands your business. SALES We are working hard to find good, reliable, and affordable equipment in this changing market. We offer a wide variety of new and used equipment from renowned manufacturers such as Strick, Utility, Wabash, Hyundai, Great Dane, Manac, Stoughton, MAC and many others, from Dry Vans, Refrigerated Vans, Flatbeds, Drop decks, Semi tractors and more. We also purchase trailers and tractors ranging from single units to entire fleets! FINANCING Our team of experts is here to help guide you through the entire financing process. With nearly 100% approval ratings, we'll ensure that you are matched with the best lender who will work for you, not the other way around. Whether you're an owner-operator or a national carrier, we work with a wide variety of trusted lenders to help finance your truck or trailer purchase so you can carry on and do what you do best. LEASING & RENTALS We offer full-service semi-truck and trailer leasing and rentals designed to fit your needs. With us you will find a variety of equipment types available with flexible contract terms, whether for storage, border crossing or transportation of goods, always at competitive prices. Our simple application process will get you hooked up to the trailer you need in time for that next load. Set up to handle both small- and large-scale rental contracts, our operations departments keep trailers on the road where the money is made.
Contact by Text Message
A Virtual Assistant will relay your contact information and message to the dealer.
You can compare up to 6 pieces of equipment at a time.