Following a ConExpo appearance where Cat allowed attendees to try out its Remote Operator system and operate a D8T 1,700 miles away, the heavy equipment manufacturer is now announcing several other productivity options for this dozer.
Moving more
For starters, Cat is now offering a new blade for the D8T that increases capacity by 19 percent over this machines standard blade. The 13.4 cubic-yard Semi-U Blade allows operators to move more material per pass and can boost productivity by up to 13 percent.
For further blade augmentation, Cat is now offering new Performance Cutting edges. Cat says these edges cut soil in a way that increases blade load mass by up to 25 percent. Cat says the edges dig deeper, improve blade control, load retention and traction. They also allow the D8T to more easily penetrate hard or frozen ground conditions and moderate rock. The edges are interchangeable with traditional edges, offer equal wear life/life-cycle costs to standard cutting edges and do not require mid-life edge flip or end bit replacement.
Less maintenance, less cost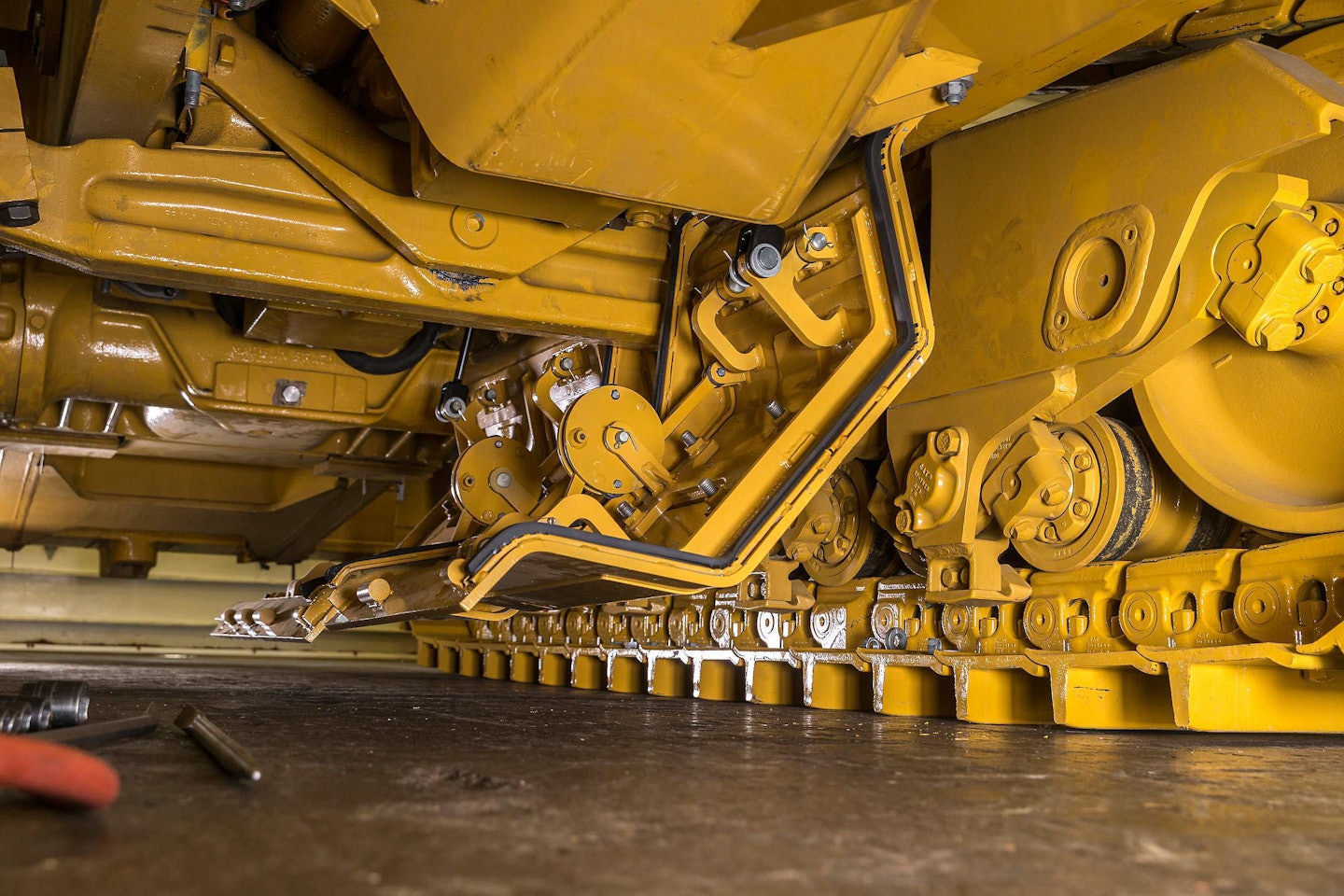 Cat has also introduced Powered Bottom Guards for the underside of the D8T. Designed to reduce maintenance downtime and make clean-out easier, these guards feature doors that open hydraulically via a remote switch once bolts are removed. The doors can be opened in the center for quick debris clean-out, or from one side for full access.
Another new option is the fully suspended Heavy Duty Extended Life Undercarriage. Designed to reduce costsespecially in high abrasion conditionsthis undercarriage features heavier bushings that provide 30 percent more wear life compared to standard bushings. A hardened, crowned Dura Link reduces idler scallop wear for improved ride after 50 percent link wear.
COMMAND Ready
Finally, Cat has announced it now offers D8Ts that can be ordered ready for remote control installation.
With this option, D8Ts can be equipped in about a day with an over-the-shoulder operator console for line-of-sight remote control from up to 437.4 yards away, or with a remote operator station that allows for both line-of-sight or non-line-of-sight remote control. You can read more about this non-line-of-sight remote control, which employs four cameras on the exterior of the machine, in our piece on Cats Remote Operator Station here.