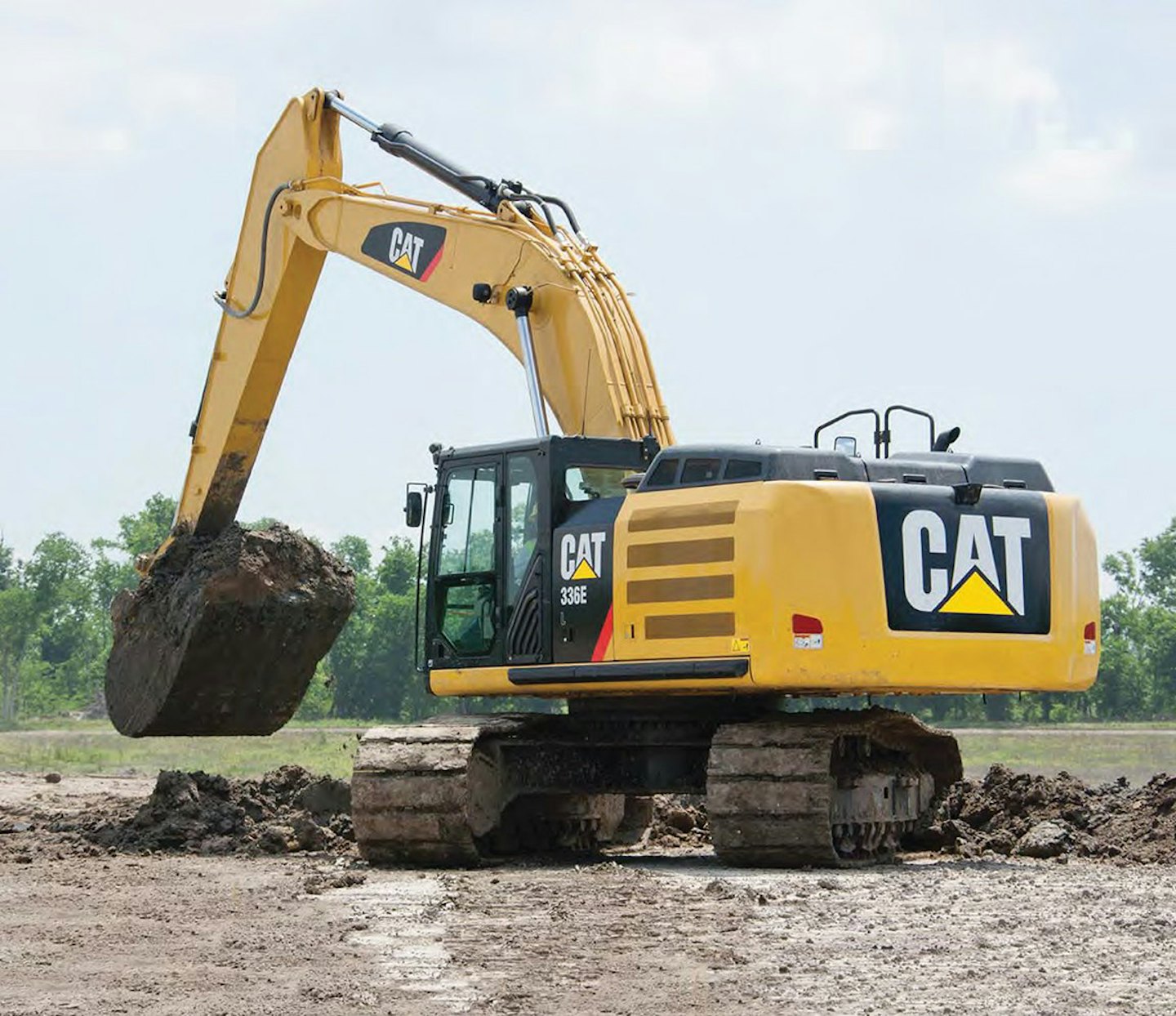 With a combined 14,000 hours of uptime with the Caterpillar 336E L and after considering every aspect of the machines fit in their business, our reviewers gave the excavator high marks in nearly every category. Based on their reviews, the 336E L is a machine that performs well and makes operators happy, despite a few quirks.
Chris Cunningham has been running excavators since he was 16 years old. The 26-year-old operator has worked for underground utility contractor Garnto Southern of Evans, Georgia, for the past three years. Carpenter calls it, the perfect all-around machine for what we do. He said his favorite aspect of the machine is its size compared to what it can handle. I can not only lift a structure thats 20,000 pounds but also put it on the other side of the road, he says. And its fast. The 336 is Cats bread-and-butter in my opinion.
Howard Chaney of Hunter Construction Group in Moorseville, North Carolina, agrees. Its a bigger machine with more power that I dont need a super load permit for, he says.
But the machine isnt without issues, as our reviewers pointed out. One of the more common complaints was poor rear and side visibility, while one reviewer has concerns over the machines performance compared to older Cat excavators in his fleet. There were concerns over fuel consumption noted as well.
Heres how our reviewers scored the specific aspects of the Cat 336E L, which has now been replaced by the Cat 336F. All ratings are given on a scale from 1 to 10 with 10 being the best possible score and 1 being the worst possible score.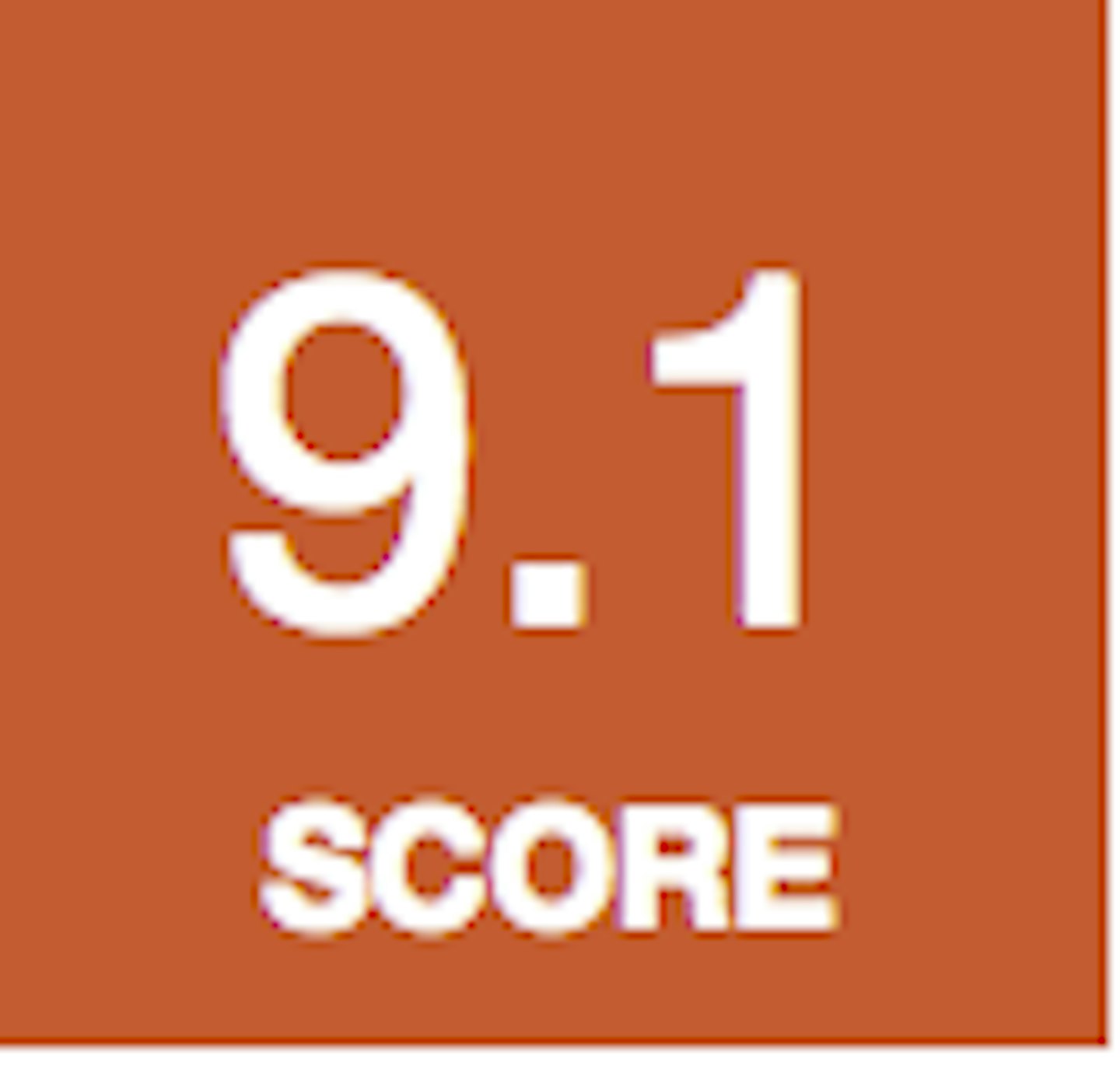 PROS
Our reviewers gave the 336E L high marks for serviceability, though a few of them did subtract points for the machines ease of radiator clean out and for access to service points. One reviewer noted, They changed the location of fuel filters to a extremely hard to reach location behind the cab. The fill port for the hydraulic pump interface is even more difficult to access to fill with 10w30 in the sight glass. Still cant reach boom stick and stick cylinder eye zerk fittings without starting and moving machine. Competitors have installed grease lines to ease maintenance so they dont get skipped by fuel guys.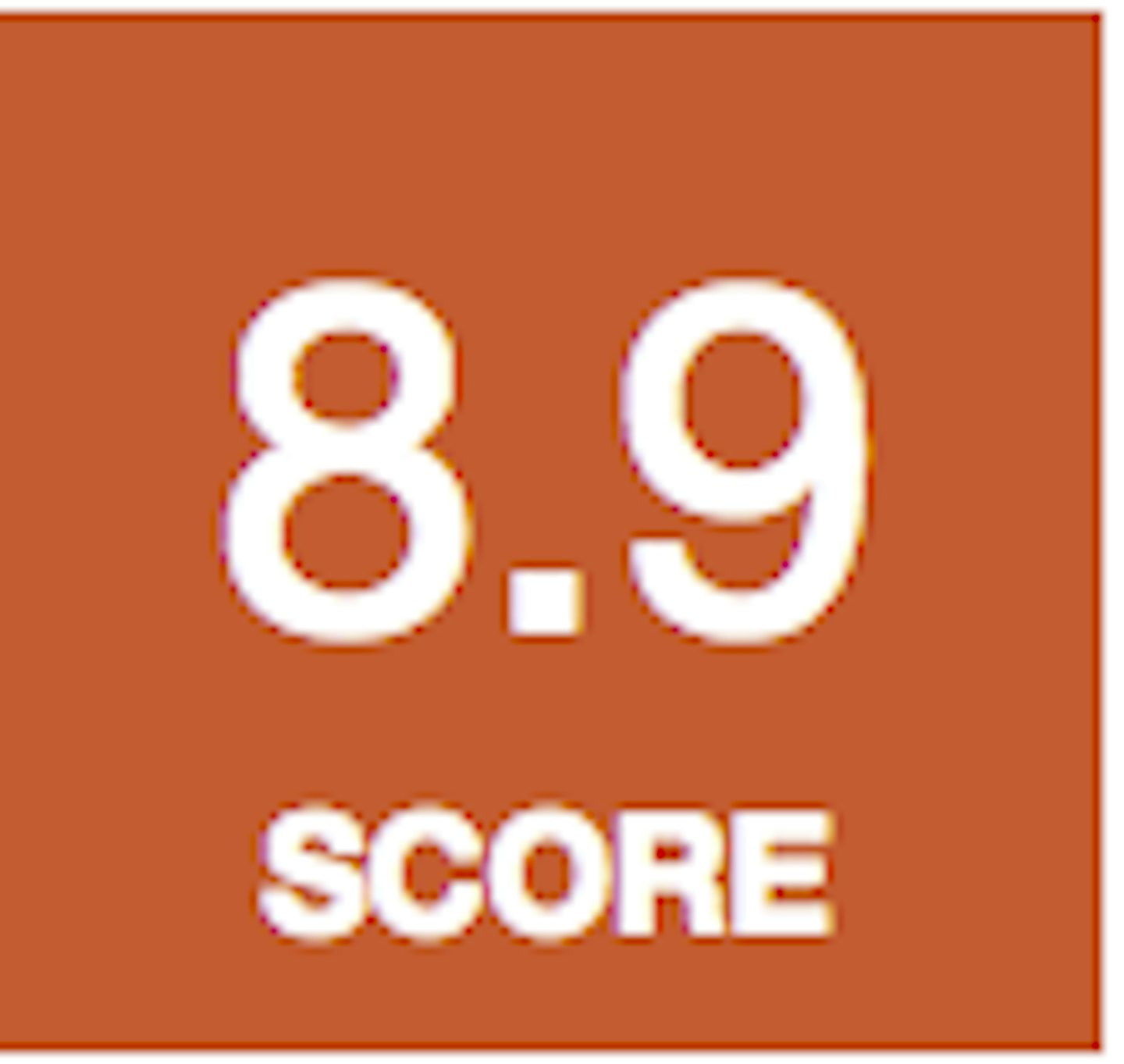 All of our reviewers but one said the 336E L has met their expectations and then some in terms of performance. Tied for the highest-rated aspects of performance were swing speed/torque, bucket breakout force, dump height and reach, all with a score of 9.3. Among the areas of concern for our reviewers were lift over side at 8.4, fuel efficiency at 8.3 and nighttime lighting at an 8. The machine is equipped with a back-up camera, but no light on the counter weight to see at night making all jobs with laborers on the ground very dangerous, noted one reviewer. Two lights on the counter weight can avoid the time and expense of a light tower every night shift.
Keith Brinson, the shop superintendent at J.B. Coxwell Contracting in Jacksonville, Florida, says while his operators have liked the machine, performance hasnt met the firms expectations. But he may be zeroing in on an explanation for that. Brinson said each of the companys four 336 E Ls are equipped with the longer stick option. We do a lot of pipe laying and with the shorter swing radius than the older model machines we have, some of the operators are complaining about some tipsiness in (the 336E L), he says. Plus, with the longer stick, weve lost some of the lifting capacity.
Brinson says the company isnt dissatisfied with the machine and wants to get a 336E L with a medium stick to be sure that the loss in performance is solely due to the longer stick. Right now we have some heavy storm drains that were doing so were really testing the limits of the lifting capacity. And right now, according to the machines chart, theyre doing what theyre supposed to be doing. Theyre performing pretty close to as advertised.
When it comes to performance, Cunningham says the 336E L is unparalleled. Theres nothing else around here that will run with it, he says. Were in Richmond County, Georgia, doing a highway project right now and the company were working with is strictly Komatsu. I told one of their operators to get in the 336E L and as soon as he got out he said he wanted one.
Cunningham said the machines only downsides are its regen time and fuel consumption. It has to regenerate and all that garbage and when it does it burns a little bit more fuel. I try to regen mine during lunch, because if you dont do that, by the end of the day its regenerating and youre trying to leave, he says. And if you get down to a quarter of a tank and this thing starts trying to regen, you better go ahead and call a fuel truck.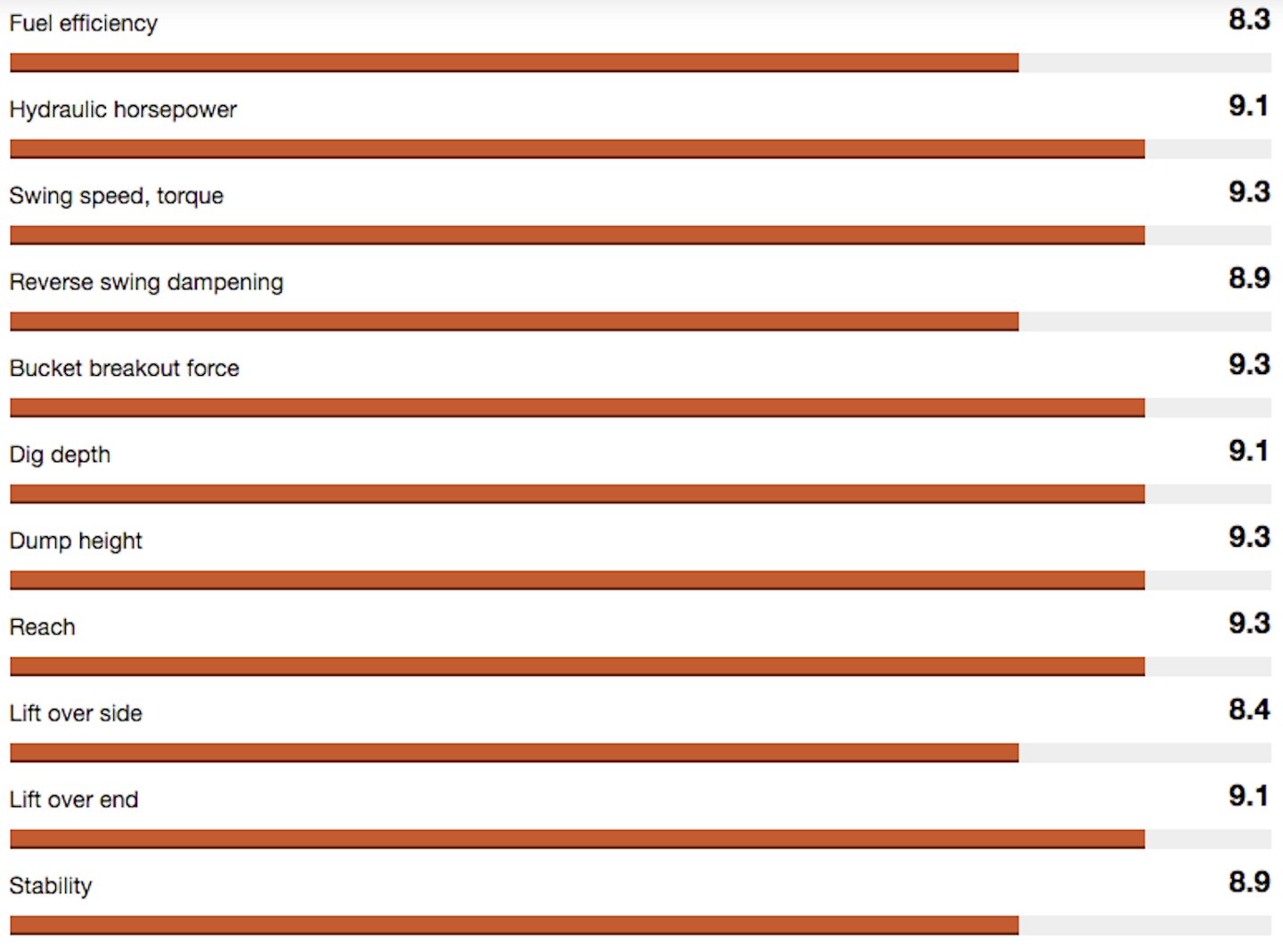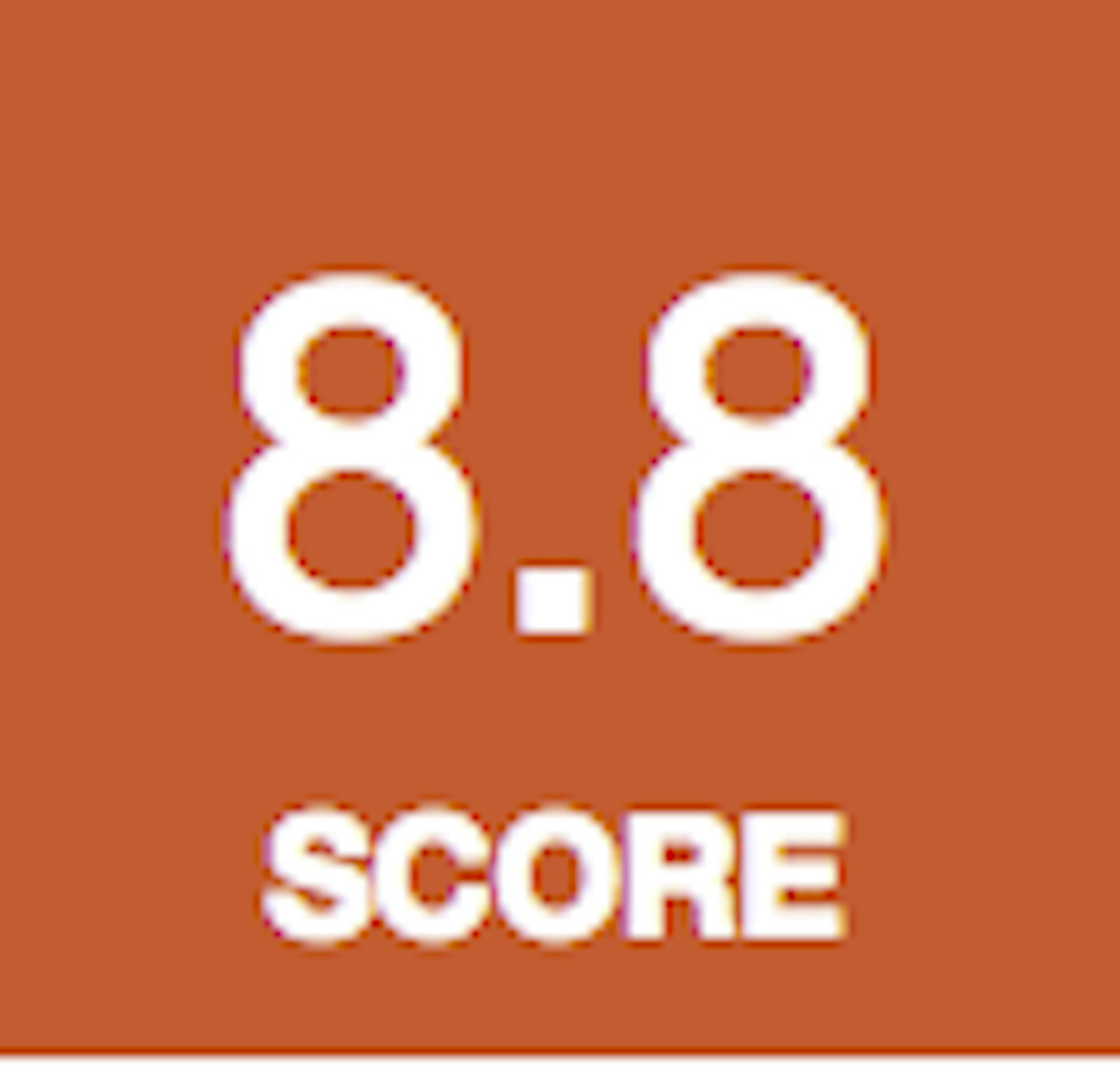 When it comes to making the operator comfortable and productive, our reviewers gave the 336E L high praise. However, a common complaint about rear and side visibility brought the overall score in this category down a bit. In a mid-size machine, contractors often need work done in confined spaces such as between fixed objects on near traffic, one reviewer explains. In an industry defined by safety (rather) than performance, the 336 is, what I feel, a step backwards as far as visual awareness. The previous 40-ton machines allowed for better sight of immediate surroundings. Blind spots have been increased on the 336 making the machine more dangerous to operate.
Another reviewer agrees, noting, Operator visibility is very important. I think the blind spots need to be reduced to at least the previous generation 40-ton models. Line of sight is safer than a back up monitor.
Cunningham, on the other hand, had nothing but praise for the cab. The cab on the Es, compared to the Ds , is 100 percent better. The seat is 100 percent better, theyve done something different with the air conditioning and its better. The comfort of the whole cab is better, he says.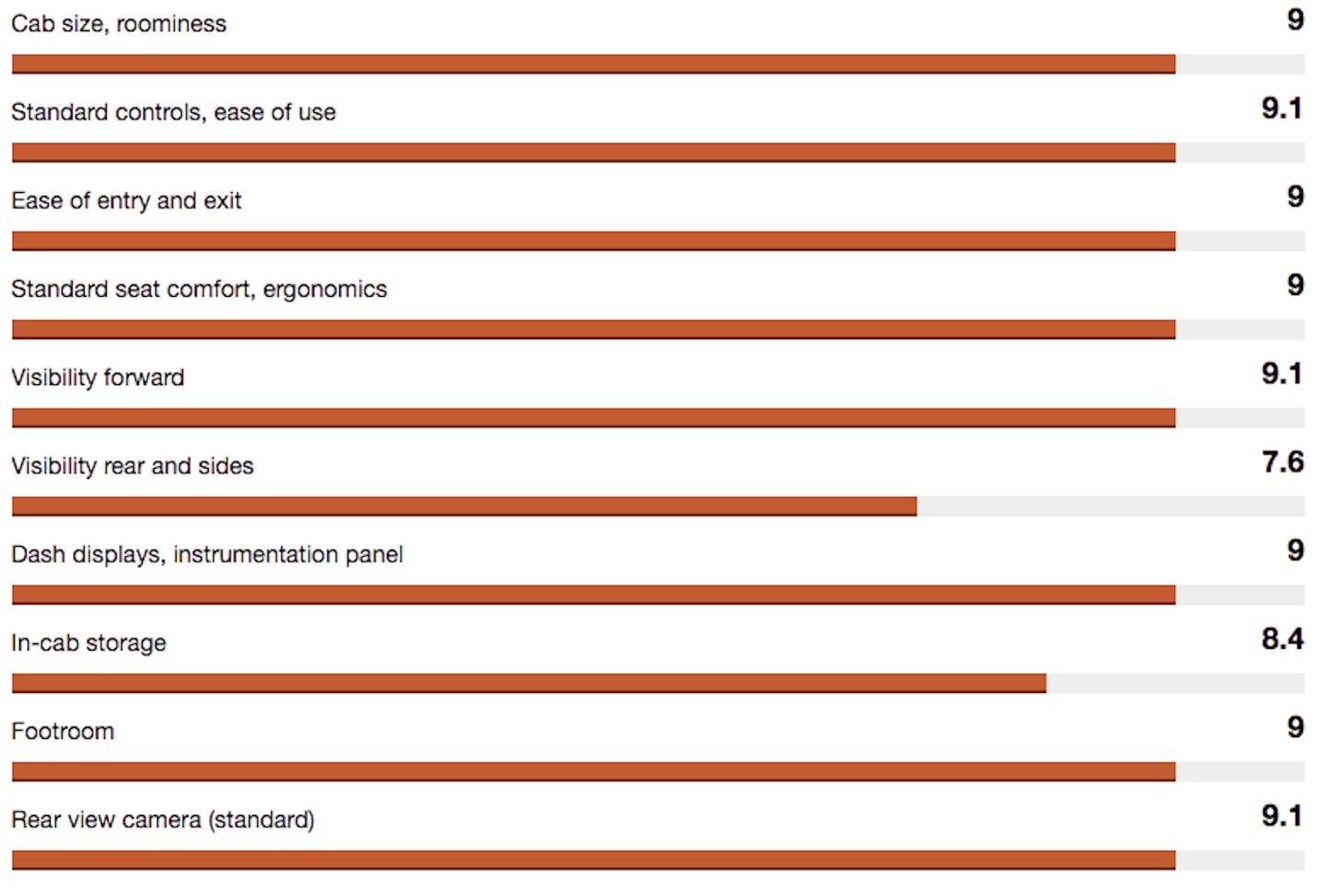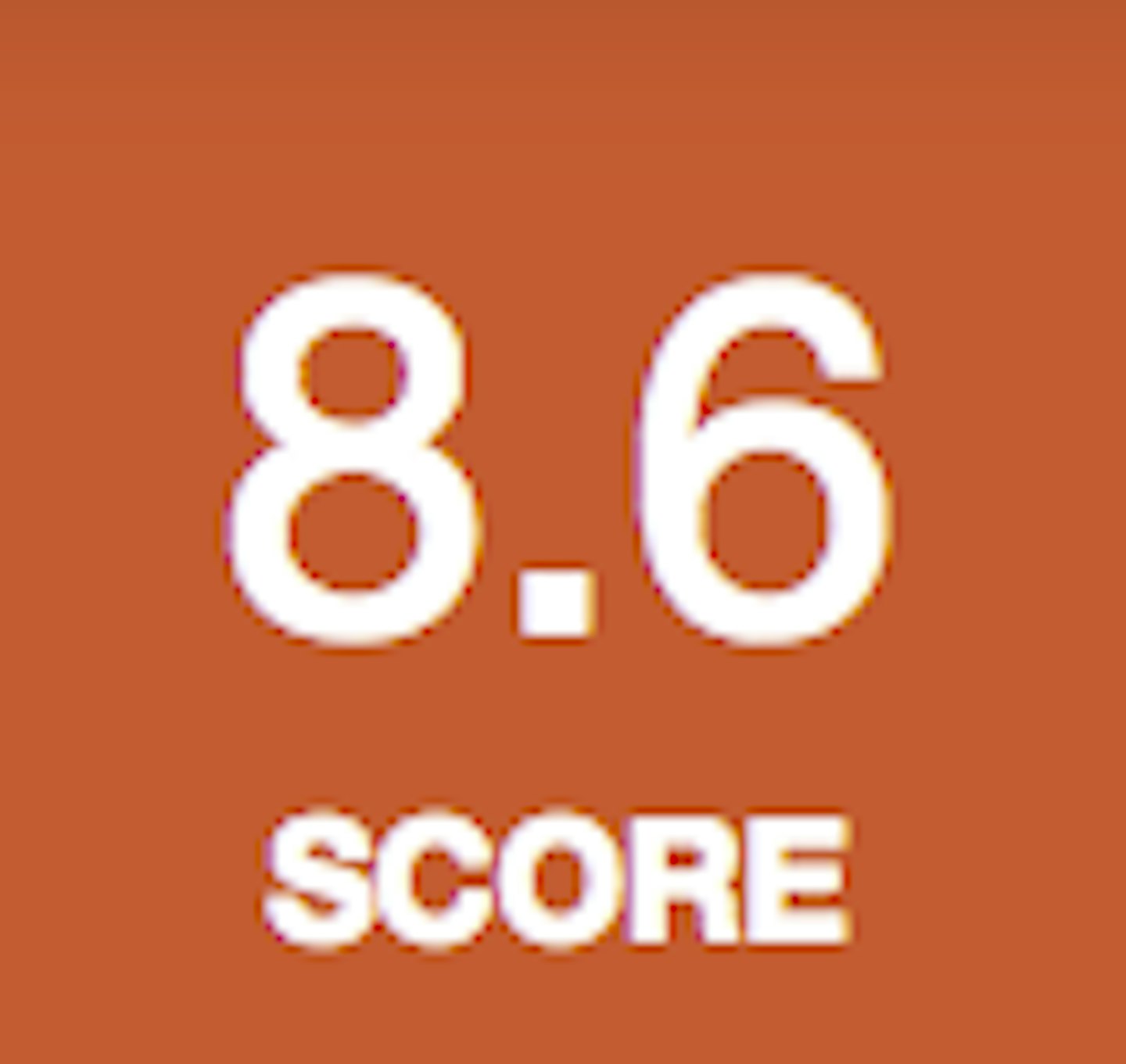 Undercarriage garnered the lowest overall score of all the categories assessed, with reviewers noting particular issues with the 336E Ls press fit master pin retention system. I had to realign tracks a few times over the years to split open and pin back is impossible now without a track press, one reviewer noted.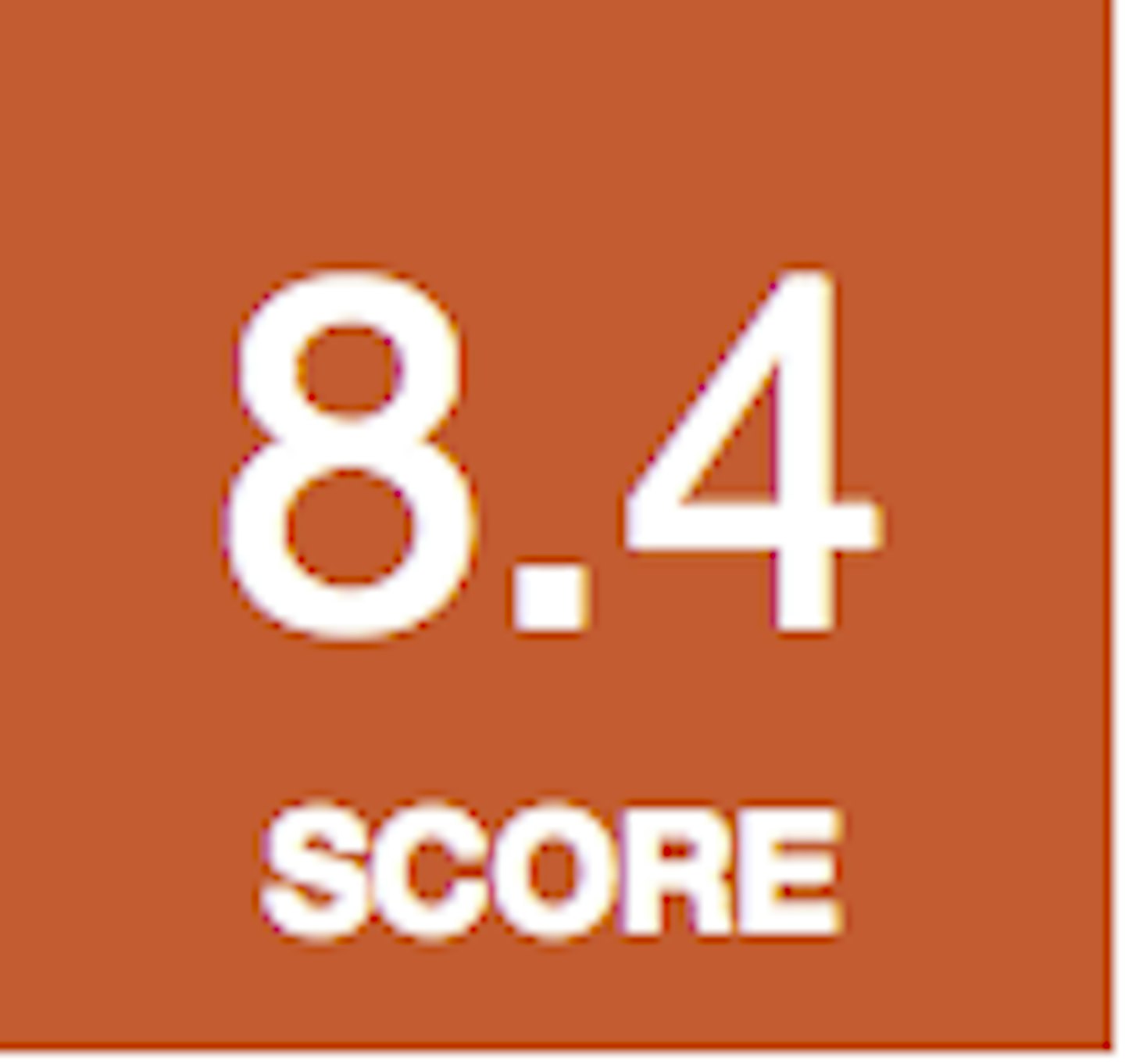 While half of the reviewers rated Cats Product Link telematics a 9 or 10, the remaining reviewers had mixed feelings. Product Link is a handy option that Cat is still perfecting, one reviewer says. Occasionally readings are false, stating machine is running over the course of a weekend or 24-hour period when, in fact, machine is off.

More than half of the reviewers had the hydraulic quick coupler and the HID lights installed on the machine with scores of 9 and 9.5 respectively.

Nabbing the highest overall score of all categories, each aspect of dealer/service scored a 9.7. I would buy another 336 if given the choice, wrote one reviewer. Uptime and parts availability make Cat the only choice I would make. Very high quality.

Individual reviews
We found our reader reviewers through Randall-Reillys Equipment Data Associates division, which tracks financed purchases of construction equipment, and verified each reviewer owned a Caterpillar 336E L. Our reviewers have put between 500 and 5,000 hours on this machine (see chart for breakdown).
You can see each of our reviewerss overall score for the machine and how they scored the different aspects of the machine in the charts below.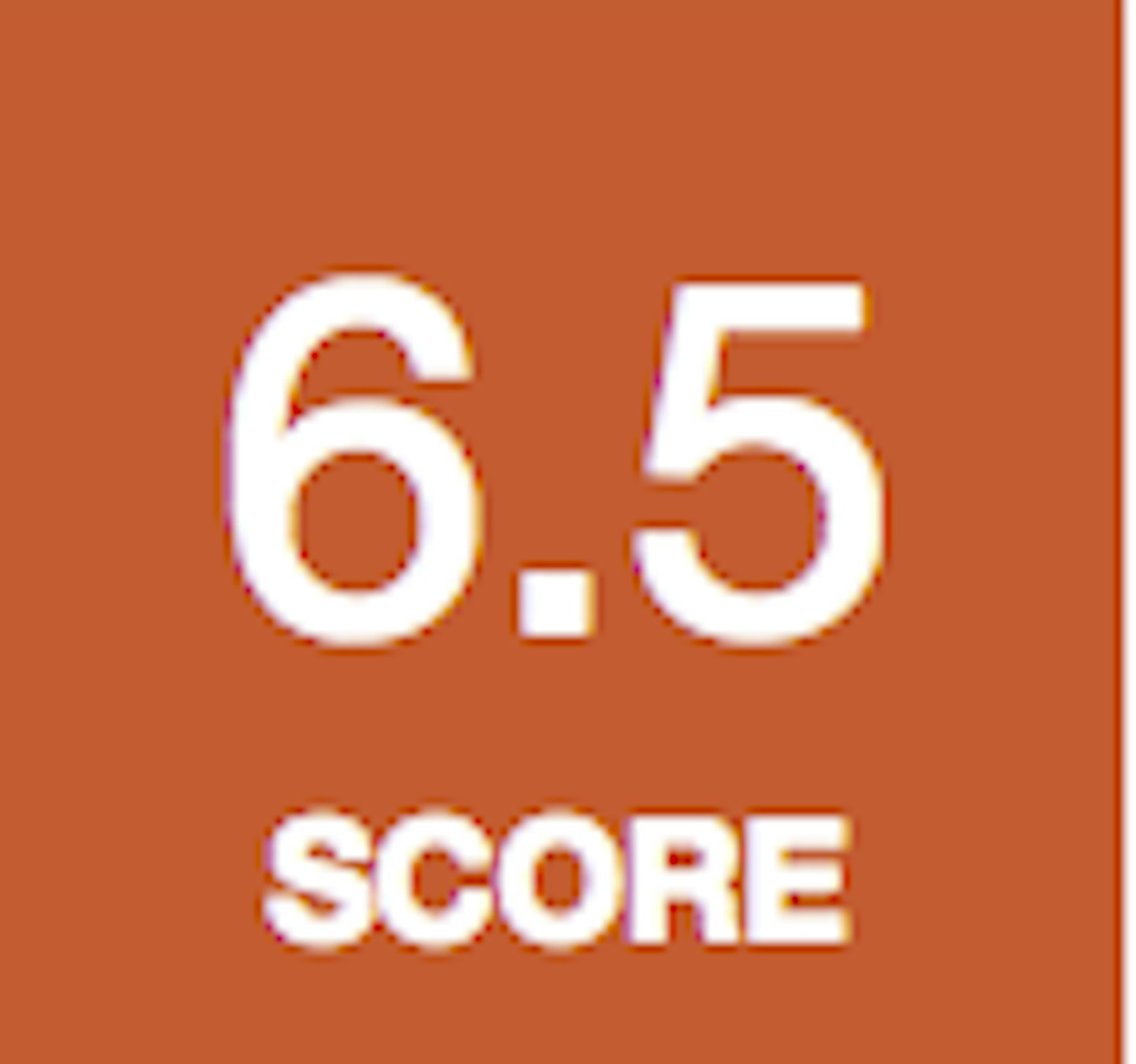 PROS
Hours on machine at time of review: 2,737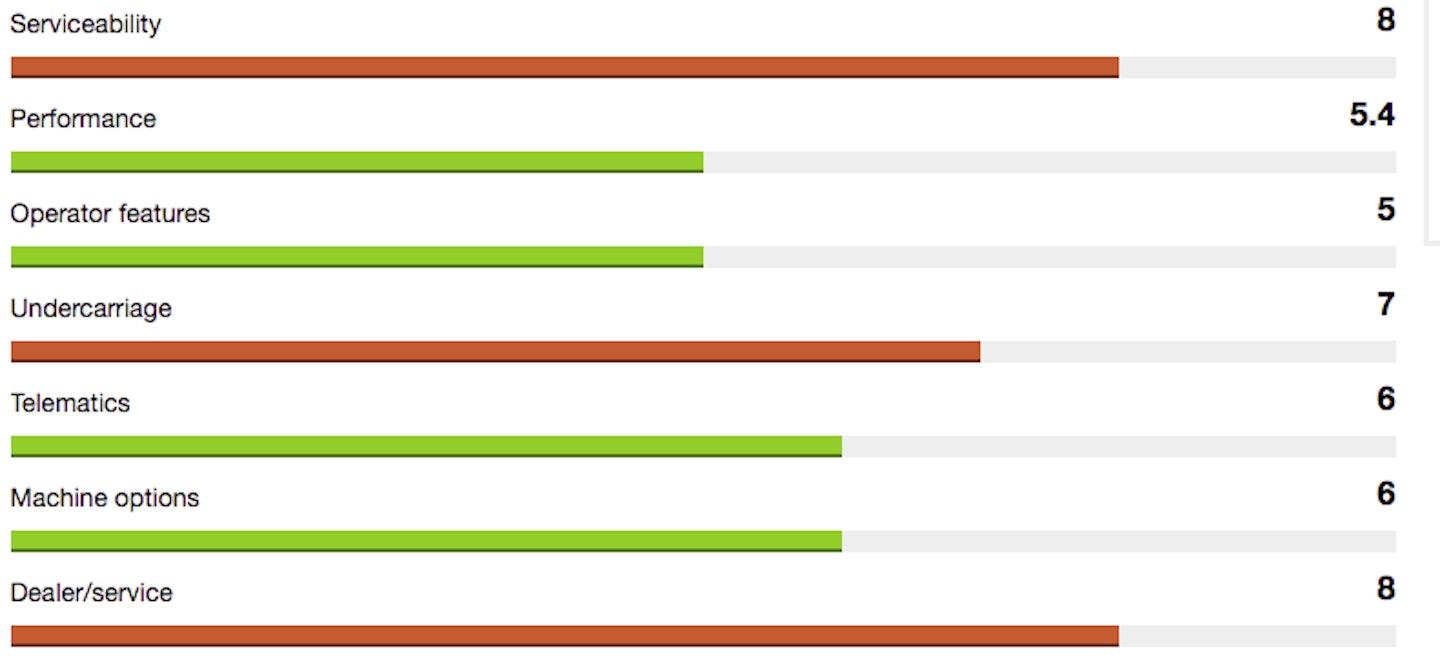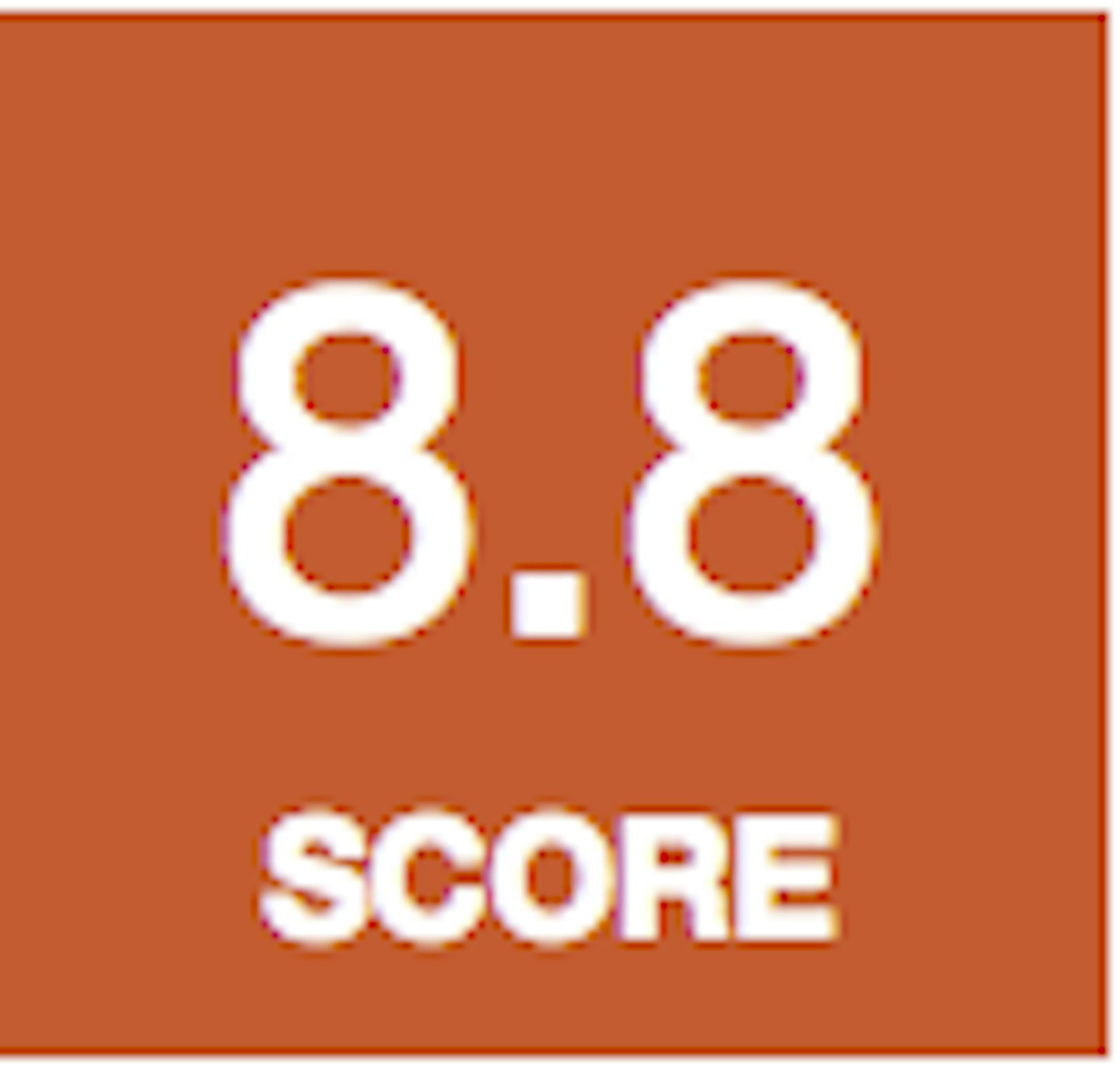 PROS
Hours on machine at time of review: 1,400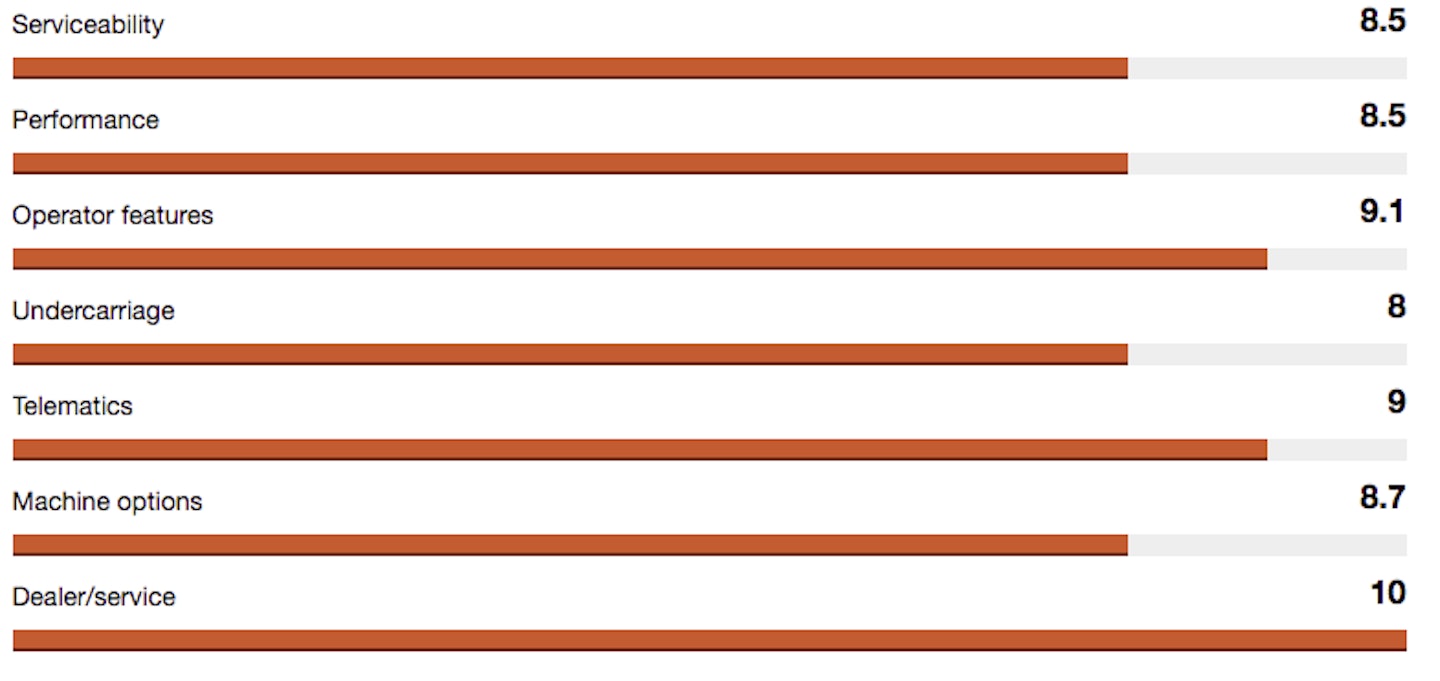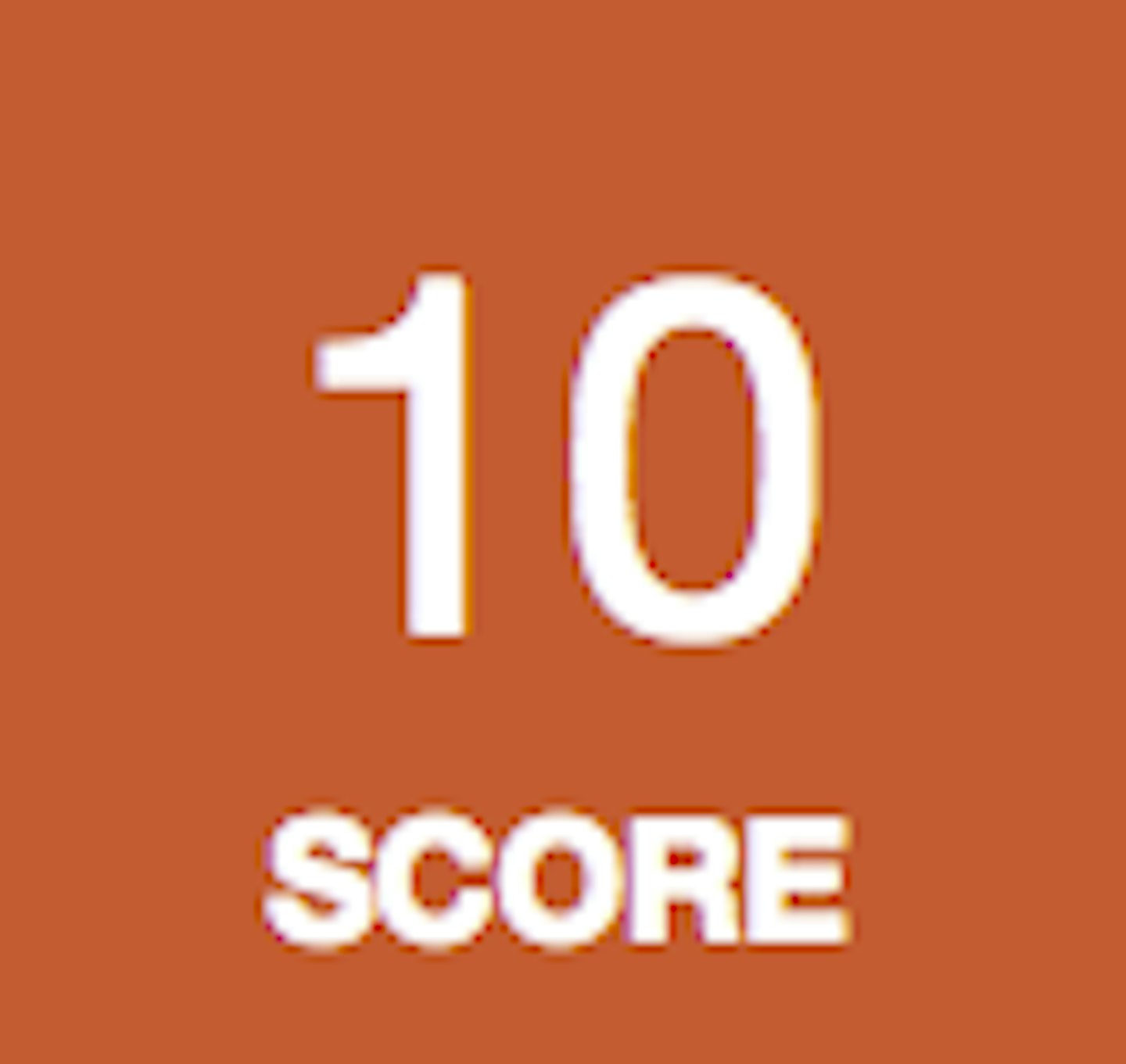 PROS
Hours on machine at time of review: 500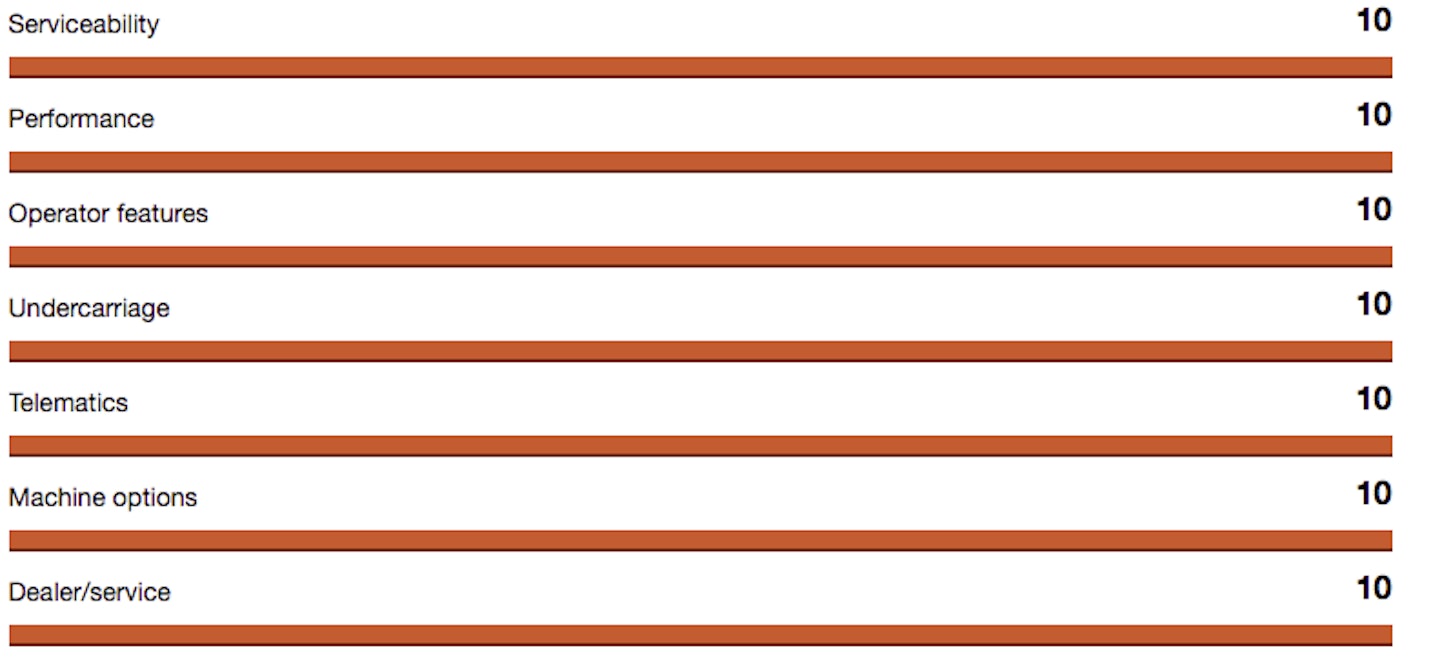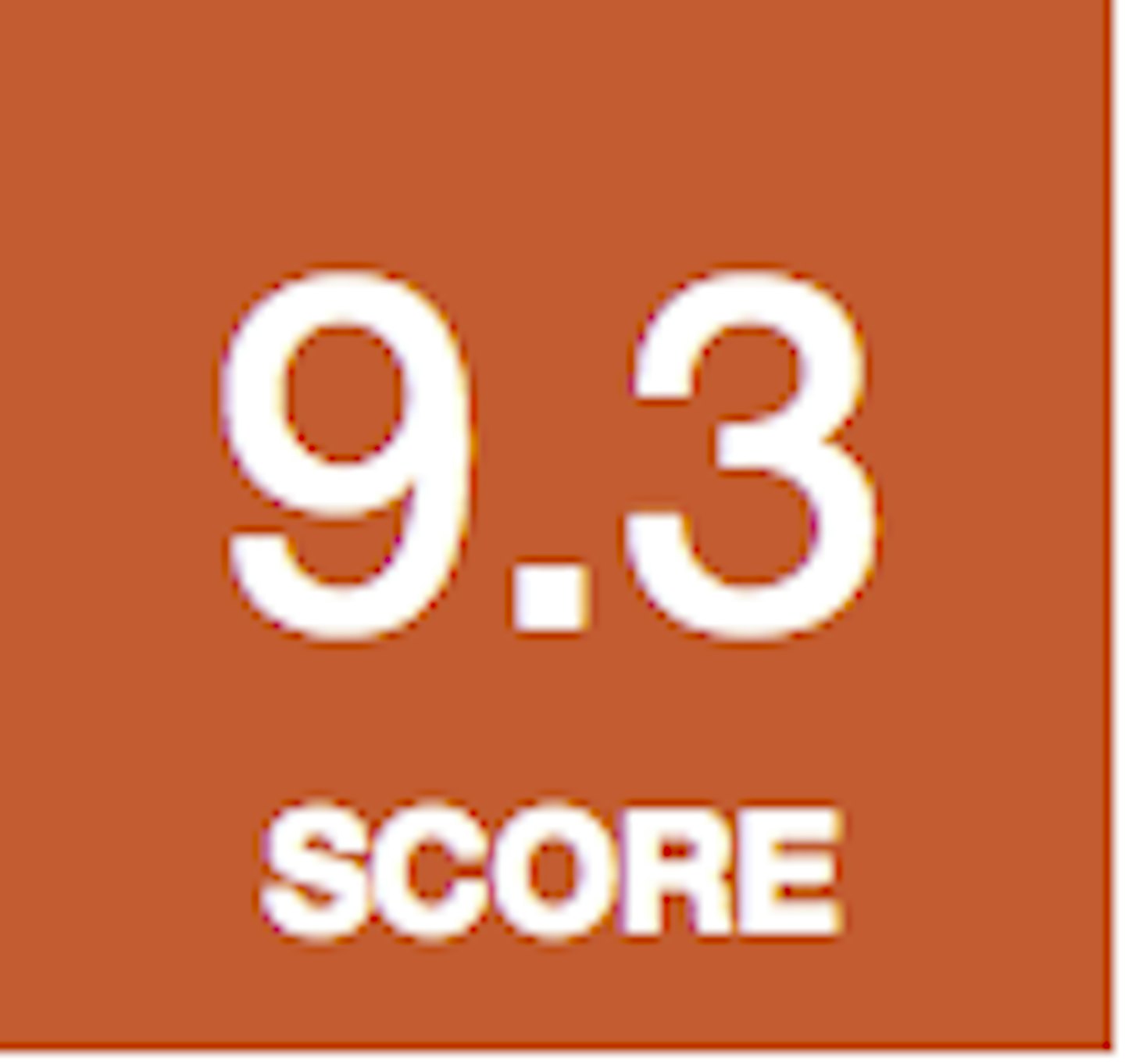 PROS
Hours on machine at time of review: 1,100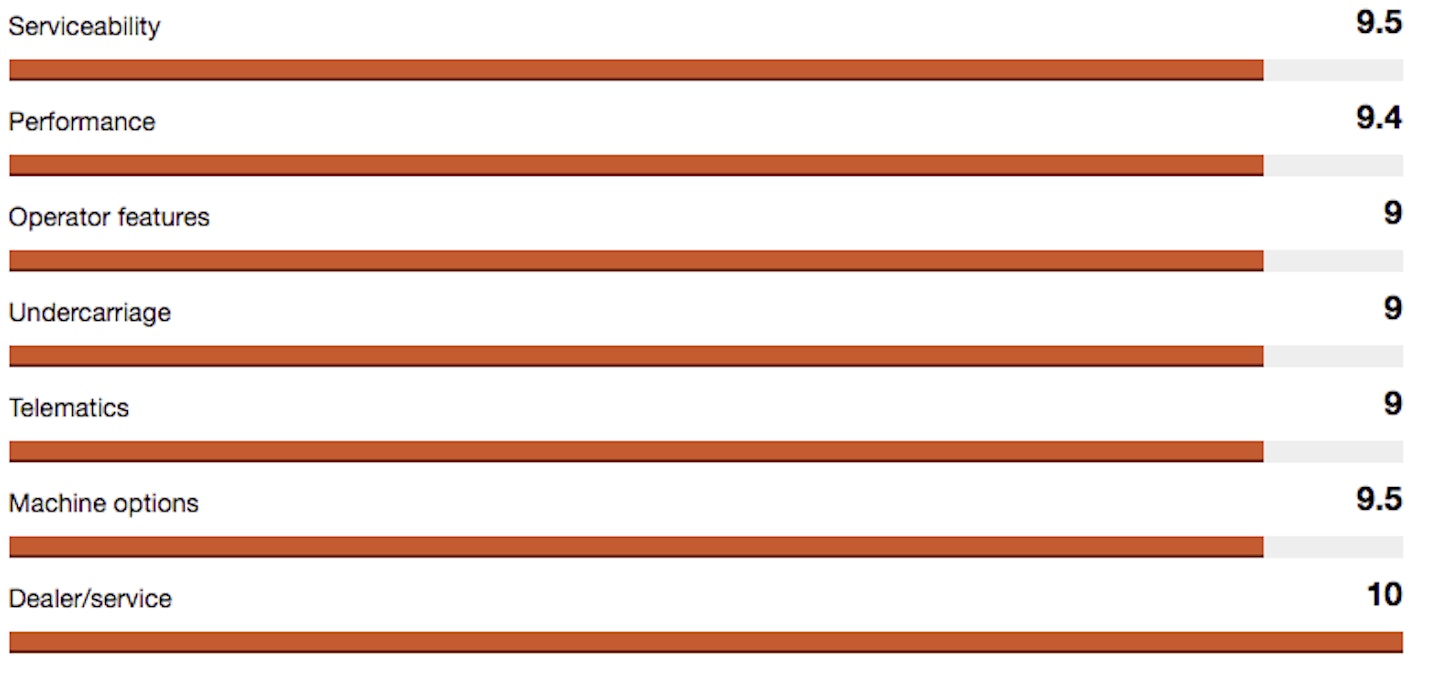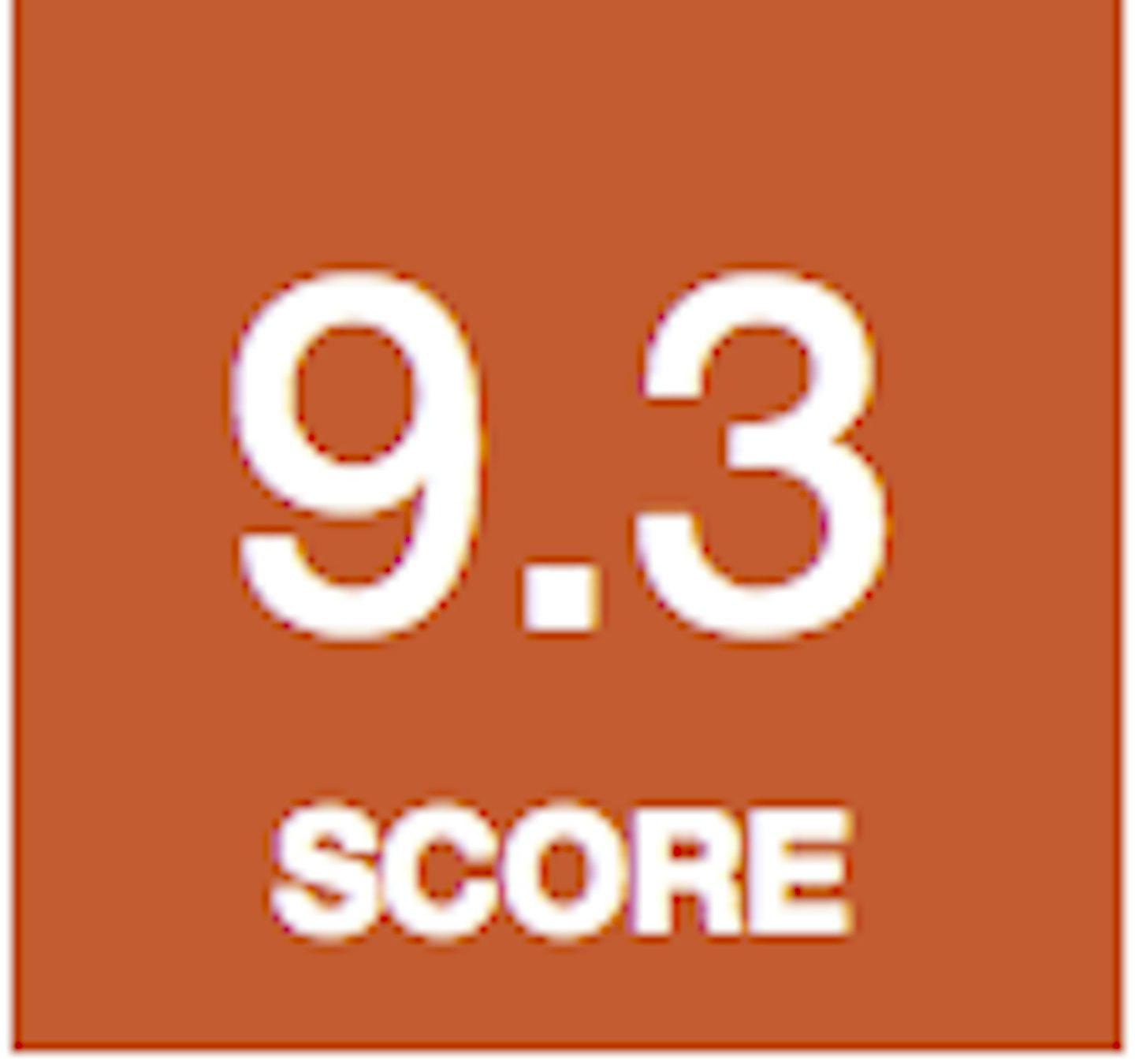 PROS
Hours on machine at time of review: 5,000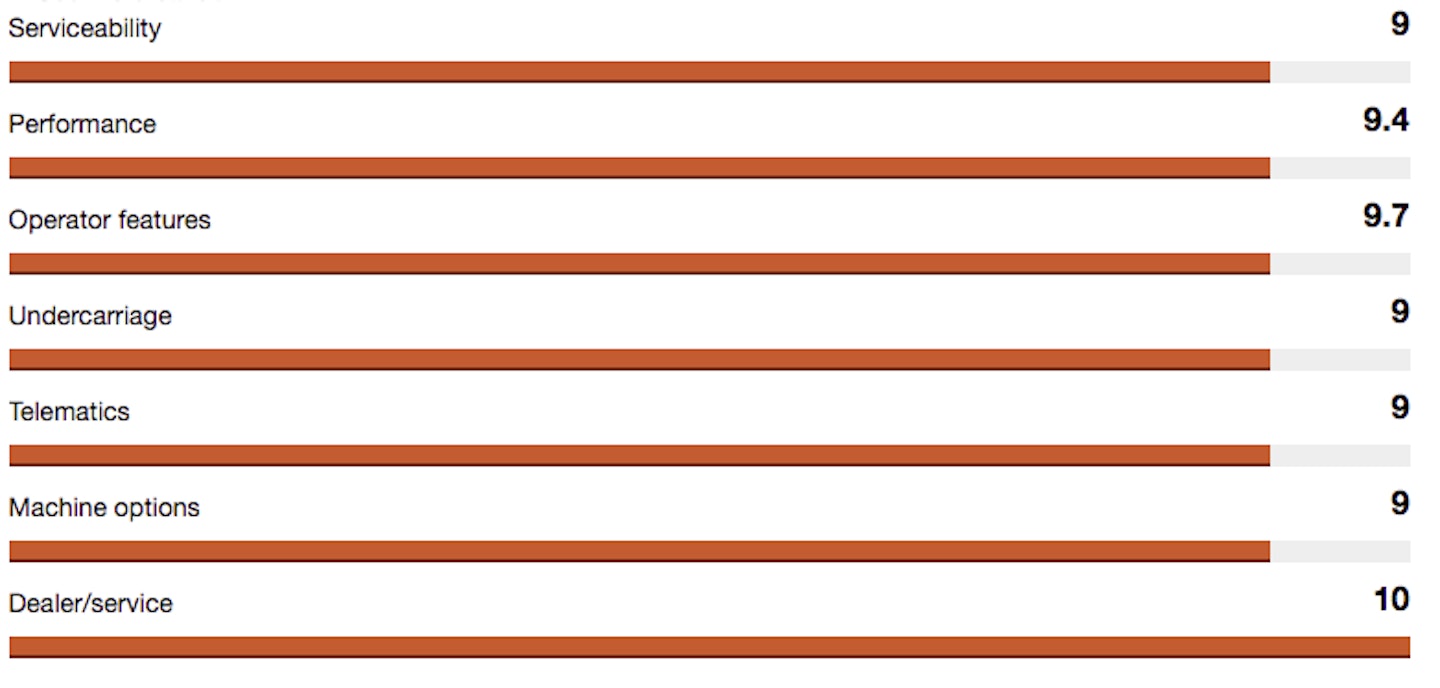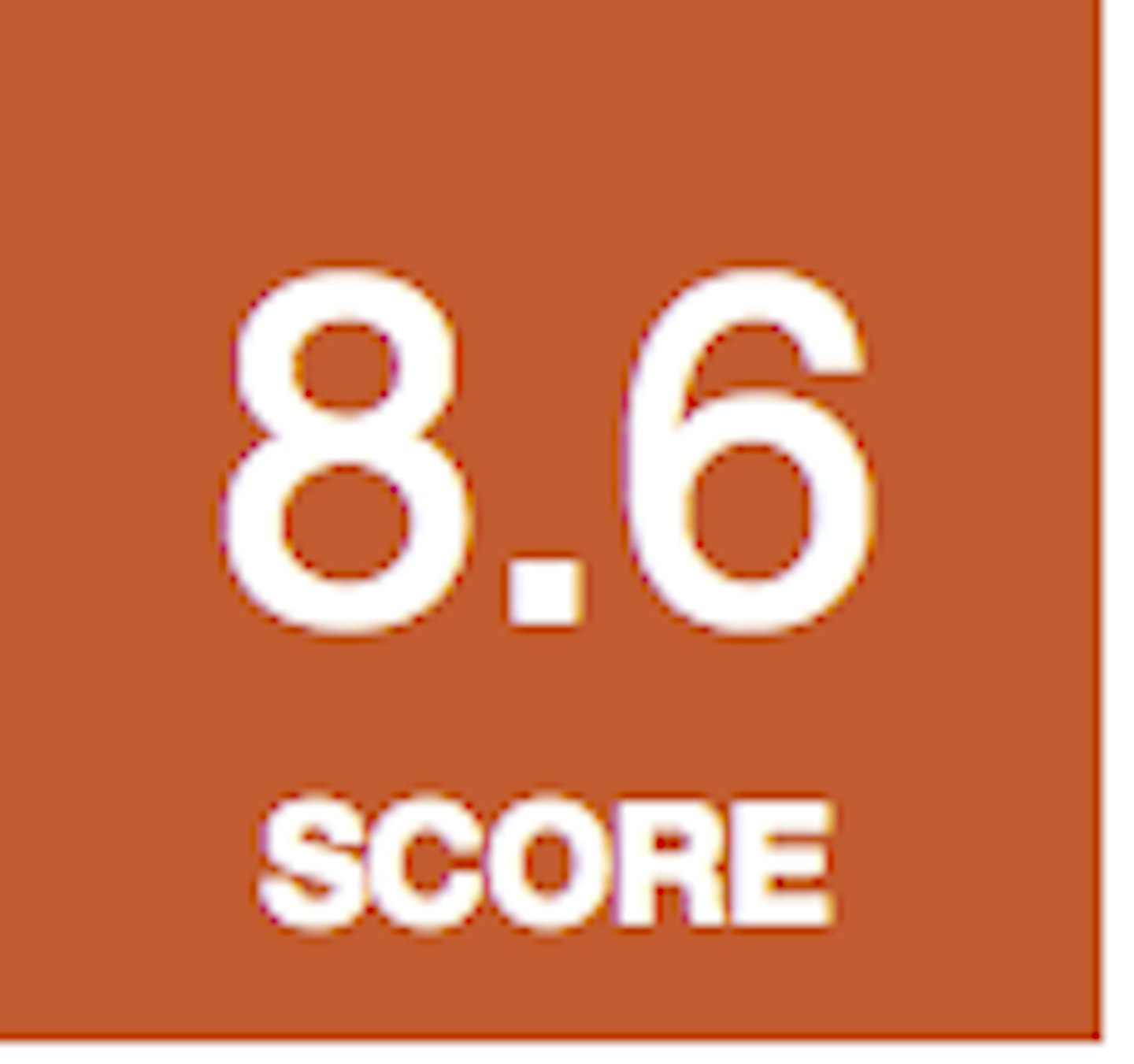 PROS
Hours on machine at time of review: 2,170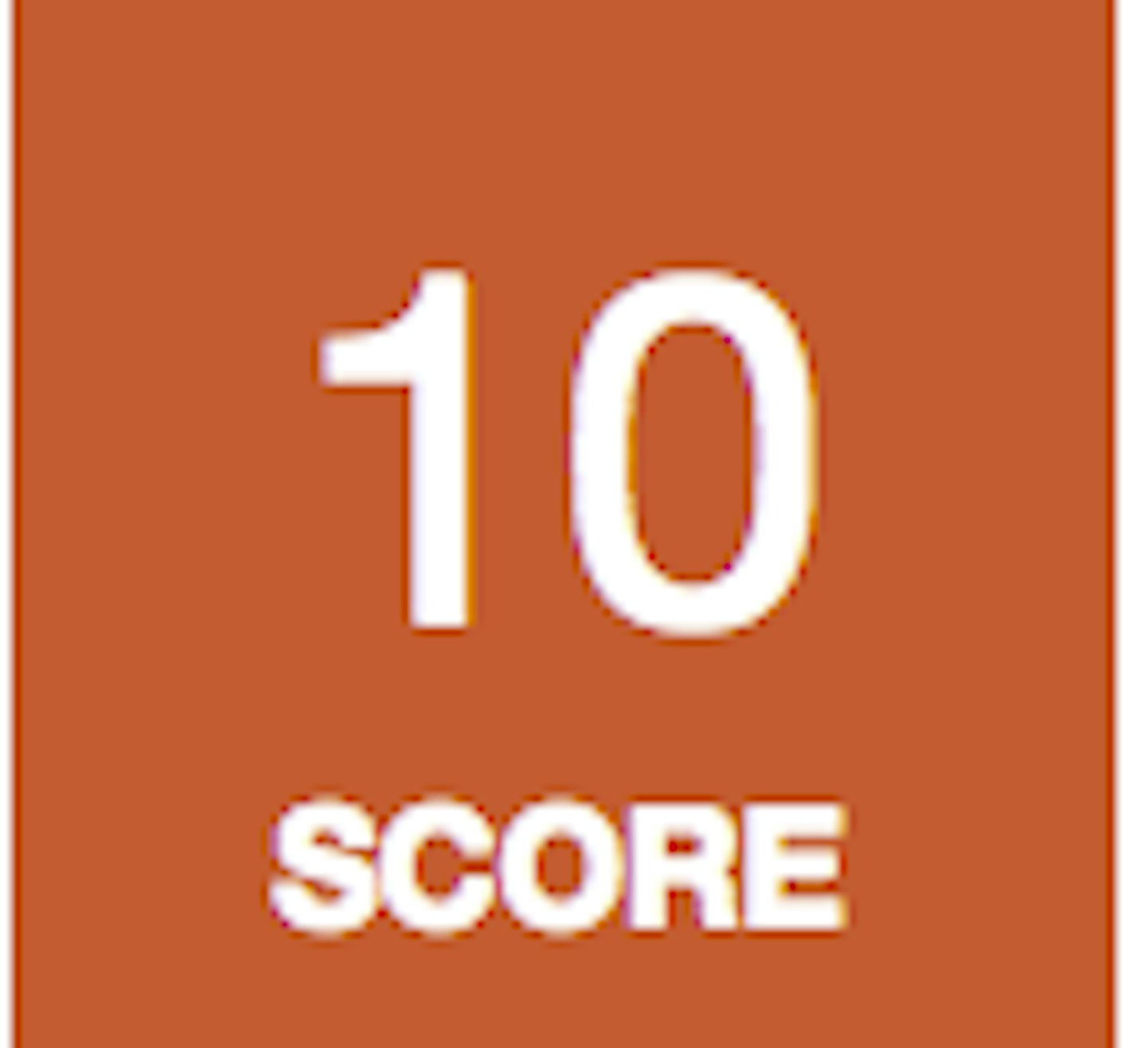 PROS
Hours on machine at time of review: 1,000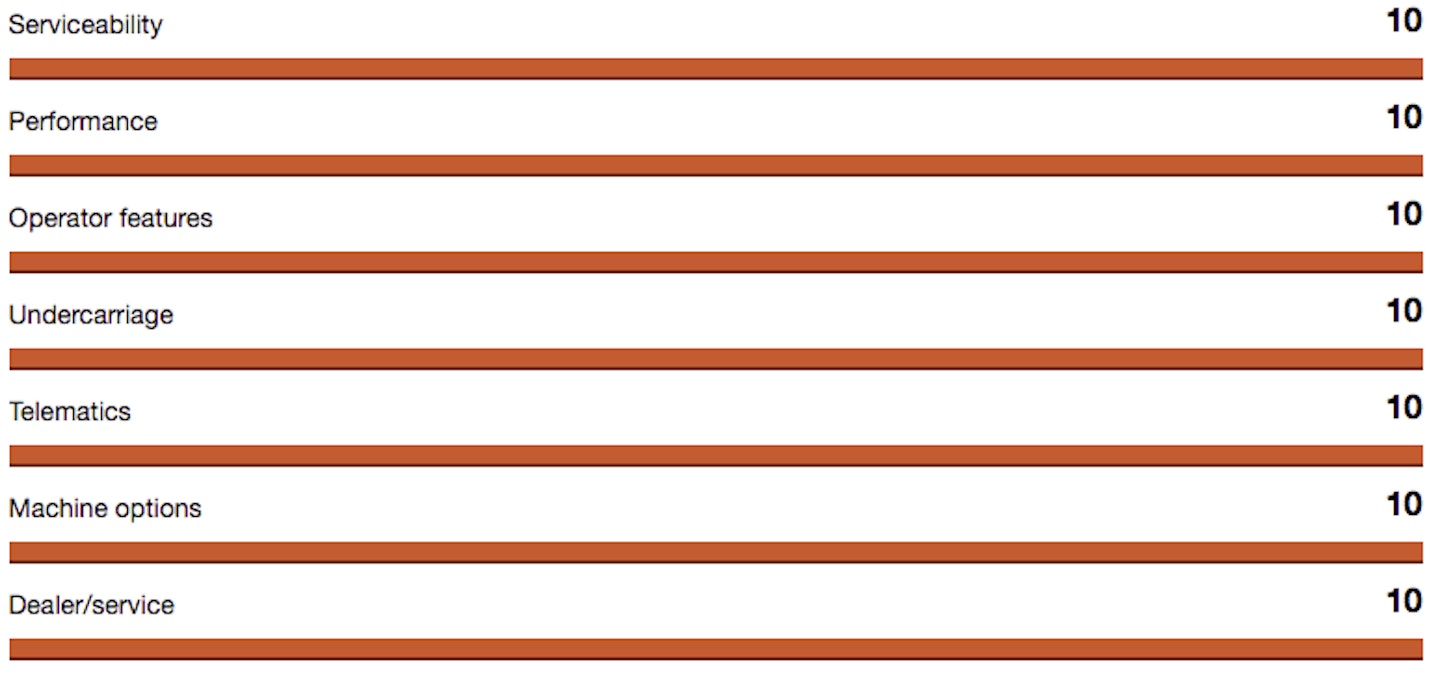 About the Cat 336E L
Compared to the previous D series, the Cat 336E L excavator boasts a 12-percent increase in horsepower, 5-percent more hydraulic pressure and a 2-percent boost in fuel economy (note fuel economy may change depending on engine type, Tier 4 Interim or Tier 4 Final). The Cat 336E L has been replaced by the Cat 336F, introduced at ConExpo 2014.
There are two versions, one with a 6-ton counterweight with a heavy duty boom and sticks, and another with a 7- ton counterweight with reinforced extreme service boom and sticks. The 7-ton counterweight offers a 6 percent lift advantage over the heavy duty.
An electric boom regeneration valve recirculates oil on the cylinder rather than sending it all the way back to the pump, saving on hydraulic horsepower. The cooling system is 20 percent larger and a step platform has been added to the engine compartment for convenience during maintenance. The DPF regeneration system is blind to the operator, Cat says. It can be set to regenerate automatically, or the operator can choose manual regens if hes working in areas with flammable materials.
A new ROPS structure was designed for the E series and the control pattern selector switch (SAE or backhoe) has been moved from the air filter area to under the mat in the cab. Center lock pin grabber coupler expands the range of attachments and boom-stick options.