Compact utility tractors are the workhorse for any owner. Small and versatile, these tractors can do myriad jobs in a wide variety of settings. Yet choosing the right tractor can be intimidating, especially for the new owner who may not have the experience of expertise of growing up with tractors. Add to that the hundreds of attachments that can expand the tractors versatility, and the decision-making process can be complex.
But it doesnt have to be.
Buying a compact utility tractor really comes down to first knowing what jobs you want to get done, says Mark Davey, marketing manager, John Deere. The first key is knowing the tasks you want to accomplish.
Sounds easy enough, but its not simply a matter of looking at your to-do list and ticking off the jobs that can be done with the tractor. What do you want to accomplish now, and three to five years from now? Davey says. The tractor is just one part of a solution.
Mowing is usually at the top of peoples lists when it comes to buying a compact utility tractor. Yet even mowing can differ from user to user: one owner might want their tractor to have a well-groomed lawn, while another might only need mowing done to maintain pastures. Quality of the mow will define whether you need a grooming mower or a rotary cutter, Davey says. Both are highly effective, but they are not interchangeable.
Loaders are another popular attachment. But again, knowing how the loader will be used, both now and in the future, is critical in ensuring you are getting the right tractor for the right job. A loader is usually the go-to attachment, but you need to ask yourself what you are using it for. And will you need pallet forks or a grapple attachment? Asking these questions ahead of time will ensure you are getting the right equipment to do the jobs you want to do, Davey says.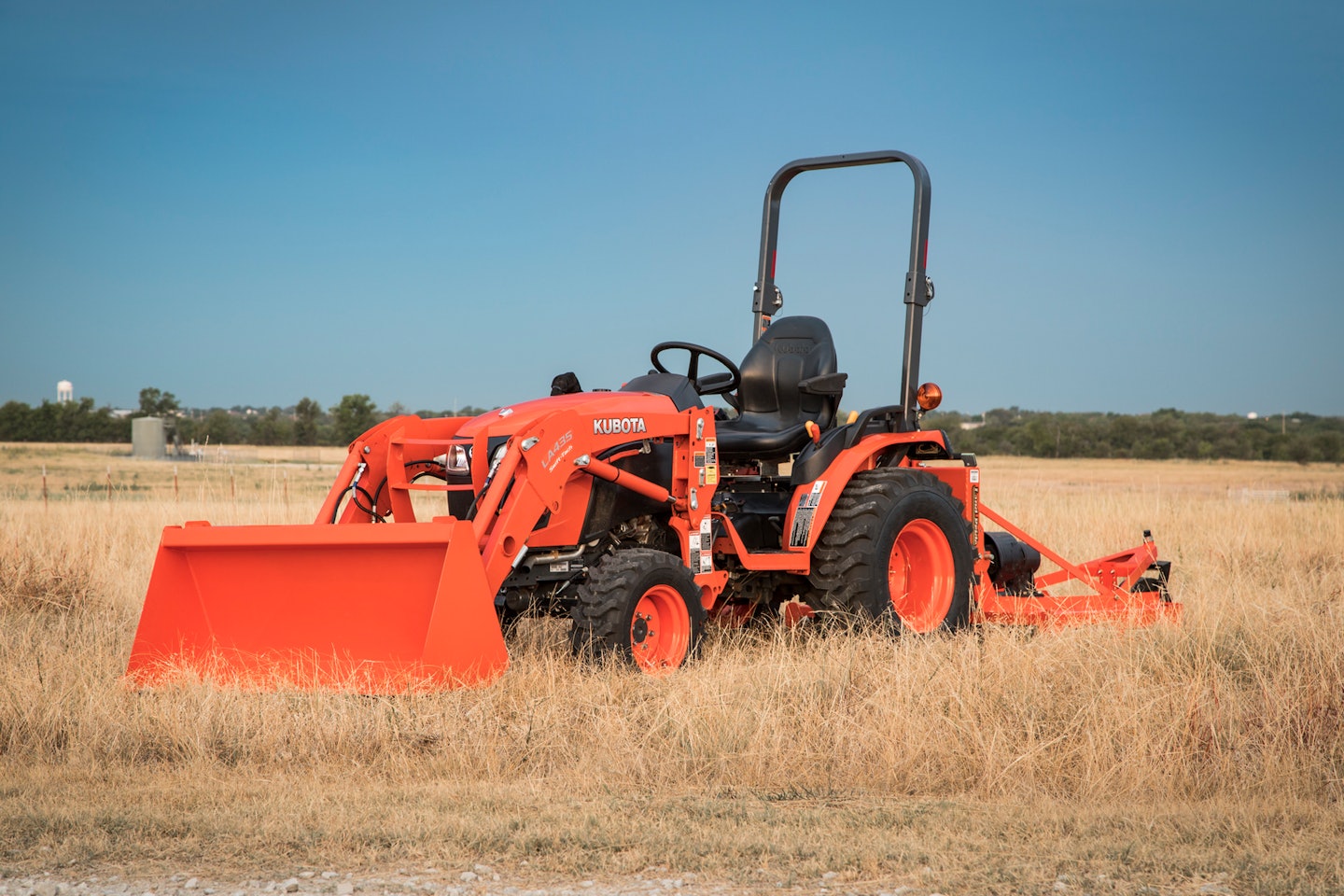 When it comes to research, theres plenty of online resources to help you narrow down your choices, and help you decide what might be the right fit. However, Richard Miller, corporate sales manager, TriGreen Equipment, says that final step is conversations with your local dealership.
In todays internet age, customers who come to us looking for a compact utility tractor have done a lot of research before they even step foot in the store, Miller says. Our questions will still center on how they are going to use the equipment, who is operating the equipment, and what they want to get done. We then use that information to help validate their equipment choices, and even offer suggestions on how they can get the best use of that equipment for the jobs theyve identified.
Horsepower needs are an important consideration, but that decision ultimately comes back to the basic question of what tasks you want to perform.
Talking these things through with your dealer is the best way to selecting the right horsepower needs, Davey says. While you dont want to be underpowered, its also important not to be paying for horsepower that you dont need.