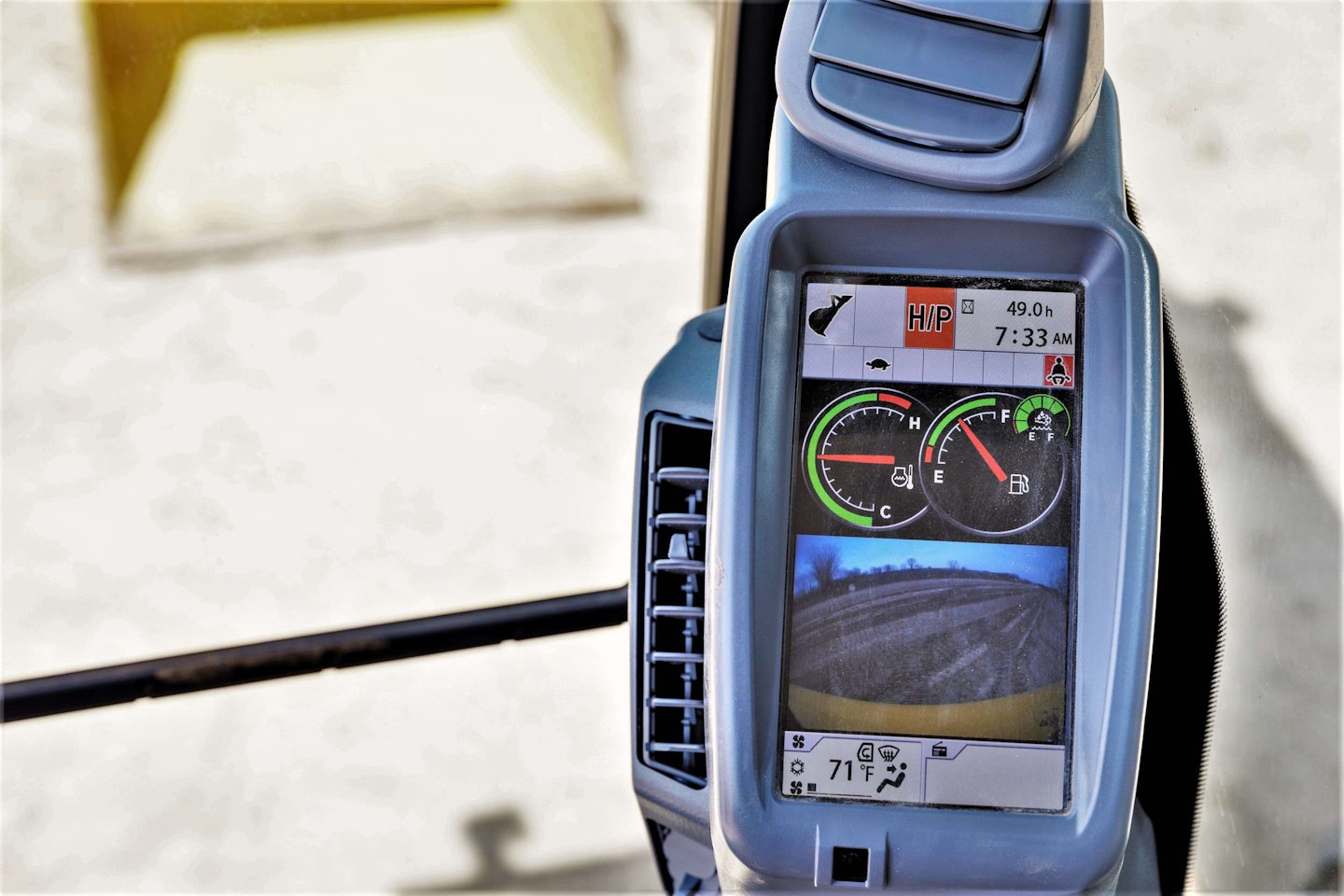 At a recent media event held jointly with Hitachi, John Deere took its first step into automated digging and announced updates to its 190G wheeled excavator alongside a series of upgrades to 11 other excavator models.
Deere has introduced what it calls grade guidance technology on the 210G LC.
Grade guidance is Deeres term for what others call the indicate mode. The guidance system shows the operator the buckets location on a monitor with respect to a 2D or 3D design surface and enables them to achieve final grade using only the display in the operators station.
The system was developed with Topcon and is factory integrated and ready to use on delivery. It will be available on the 350G LC and 470G LC excavators next year as will Deeres first fully automated excavator control.
New 190G W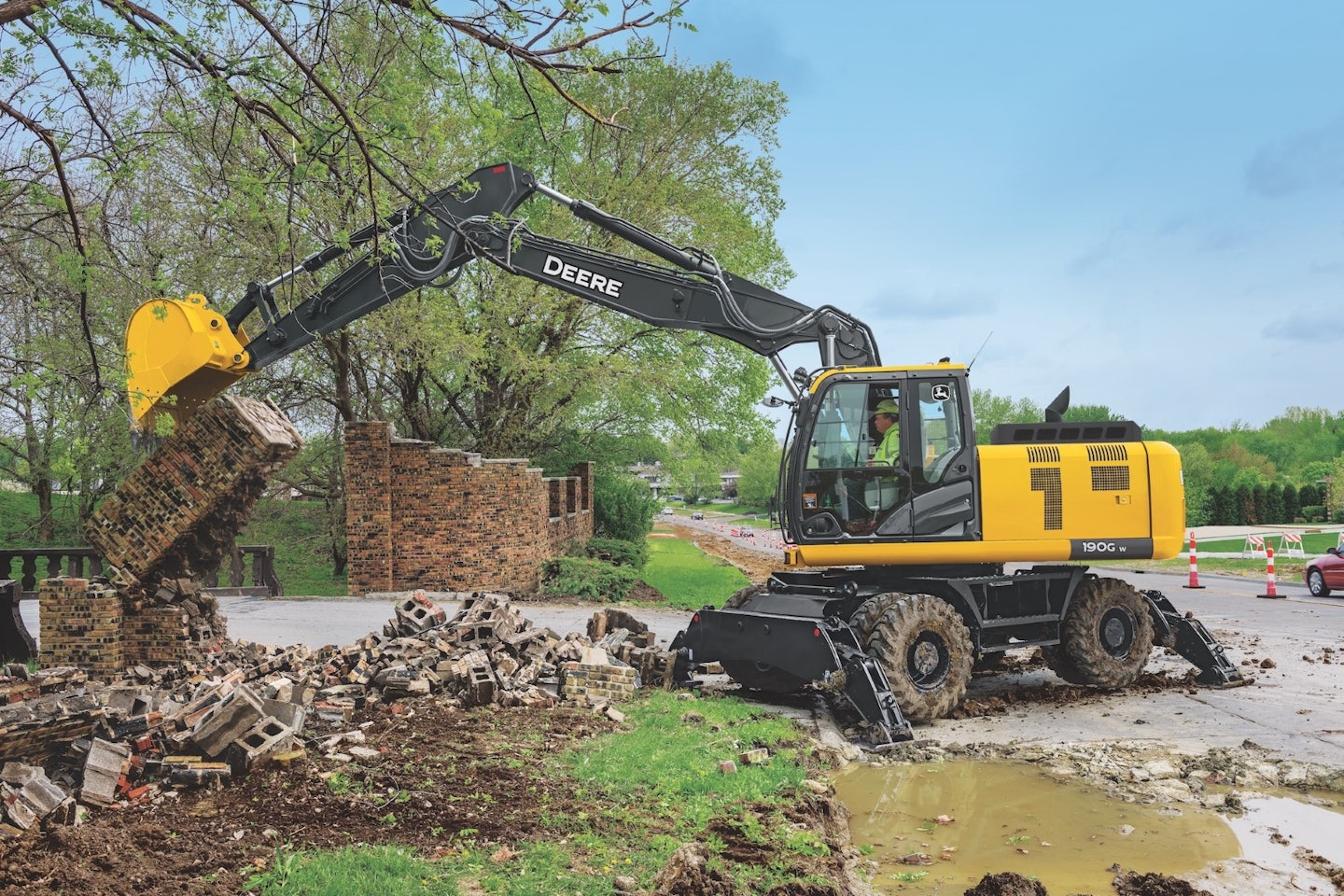 Deere also announced updates to its 190G wheeled excavator. Featuring a number of customer inspired updates, the revamped John Deere 190G W wheeled excavator has a Tier 4 Final, 173-horsepower engine and an operating weight between 43,431 and 45,300 pounds.
The short wheelbase on the 190G W allows you to maneuver in close quarters with ease, and for really tight spots and precise digging and placement next to structures you can opt for a two-piece boom. This being a Swiss Army knife type machine, you can move it around efficiently on paved surfaces at speeds up to 21.7 mph. And with the rubber tires, wont tear up concrete or asphalt. If you frequently dig in close quarters or flush against walls and structures you can order the Deere 190G W with a two piece, offset boom.
A heavy-duty undercarriage and D-channel side frames protect the lower portions of the machine. Welded bulkheads resist torsional stress on the boom along with tungsten carbide coated arm surfaces. Oil impregnated bushings, a large blade cylinder cover and reinforced outrigger cylinder add to the durability of the machine.
A Hitachi version of the updated 190G W was also announced and will be badged the ZX190W-6.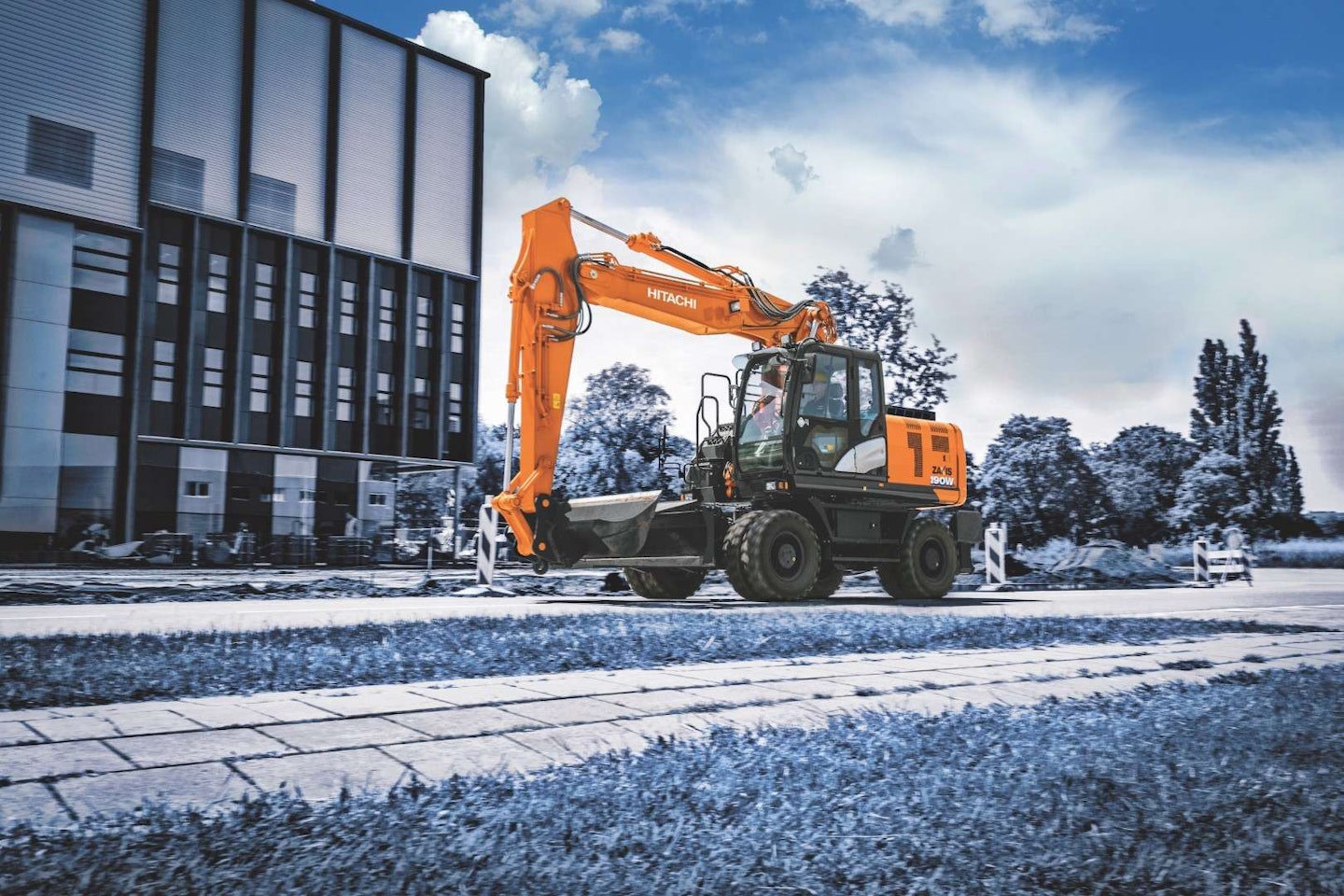 Other updates
Deere also announced a series of upgrades to 11 excavator models from the 130G to the 470G LC models. The updates include John Deere Powerwise Plus technology for improved fuel economy, an adjustable rotary air pre-cleaner, a single pedal-propel system, a pattern control switch behind the cab and LED exterior lights.
The updated machines will also get USB ports, air-suspension leather seats, and a high visibility orange seat belt.