Lets be honest. If you are first-time buyer of a compact utility tractor, youre not leaving the dealership without at least one implement. Implements significantly add to the versatility of your tractor and can handle a wide range of tasks from the everyday to the highly specific.
And with more than 600 implements available, your choices are endless.
The first question is obvious: what job do I want to accomplish, and how do I want to accomplish it? Because the type, size and specificity of the implement will determine your ultimate choice, says Mark Davey, marketing manager for John Deere.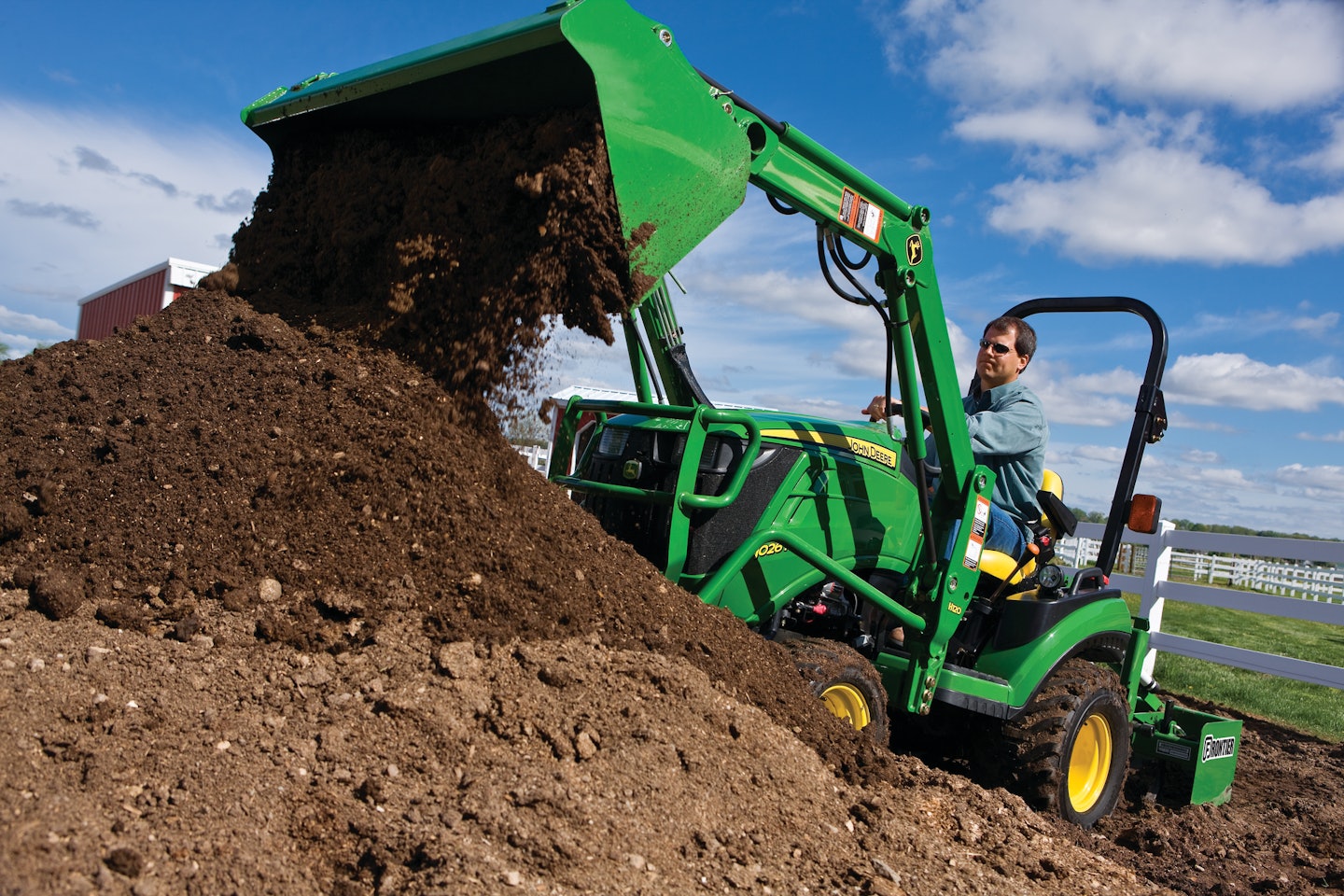 A handy website to visit that can give you a wealth of information on the wide variety of implements available is https://tipsnotebook.deere.com/.
Heres the list of the top 10 implements you should add to inventory:
Tractor loader: The loader is perhaps the most versatile implement, but the choices depend on the task required. Larger bucket for moving more material? A pallet fork? Or do you need a debris grapple?
Rotary cutter or grooming mower: Are you going to be mowing pastures or roadside ditches? A rotary cutter is just the ticket. But here, too, you have a wide range of sizes and styles to choose from. And you cant use a rotary cutter to have a pristine front lawn. For that, youll need a grooming mower. And if you need both jobs done, you might need both types.
Box blade: Grading or leveling your driveway? Leveling land? A box blade is just the ticket.
Rear blade: Also very useful at grading and smoothing, or snow removal.
Land plane: Do you need something to level your garden, smooth a riding arena? These are versatile pieces of equipment that can get the job done.
Snowblower: Maybe not the most needed in Florida, but if youre in snowy areas a snowblower makes quick work of moving the white stuff.
Post hole digger: Not just for building a fence, post-hole diggers can also help when setting posts for a building, or even planting trees.
Rotary tiller: Got a large garden? A rotary tiller makes the task of getting ready for planting quick and efficient.
Pallet fork: Its one of the more versatile tools and can make quick work of moving pallets.
Spreader: Spreading not only includes fertilizer and seed, it can also include salt in the winter.