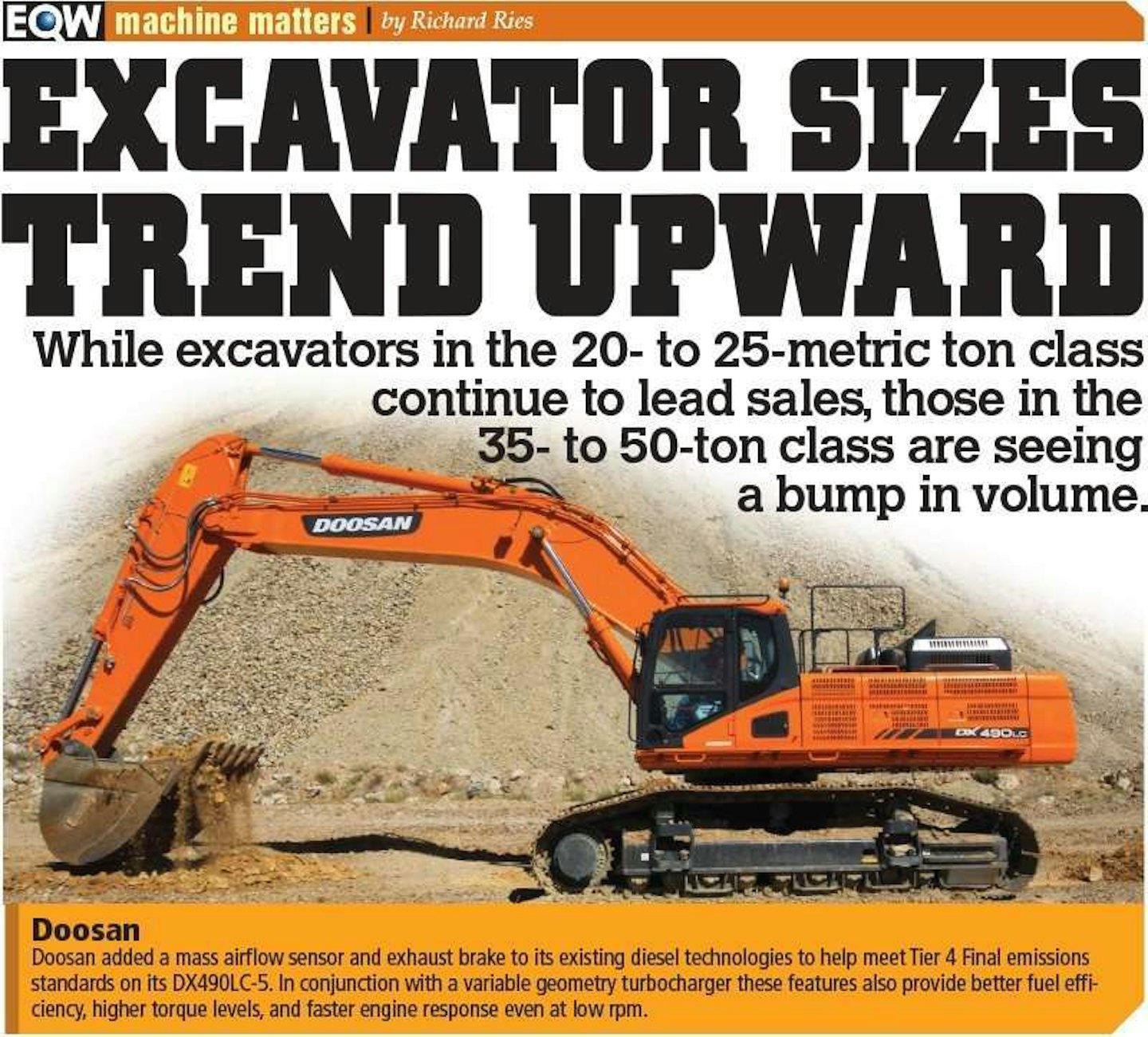 Its more ripple than tsunami, but theres been an increase in sales of excavators toward the upper end of the midsize category. Why? No ones sure.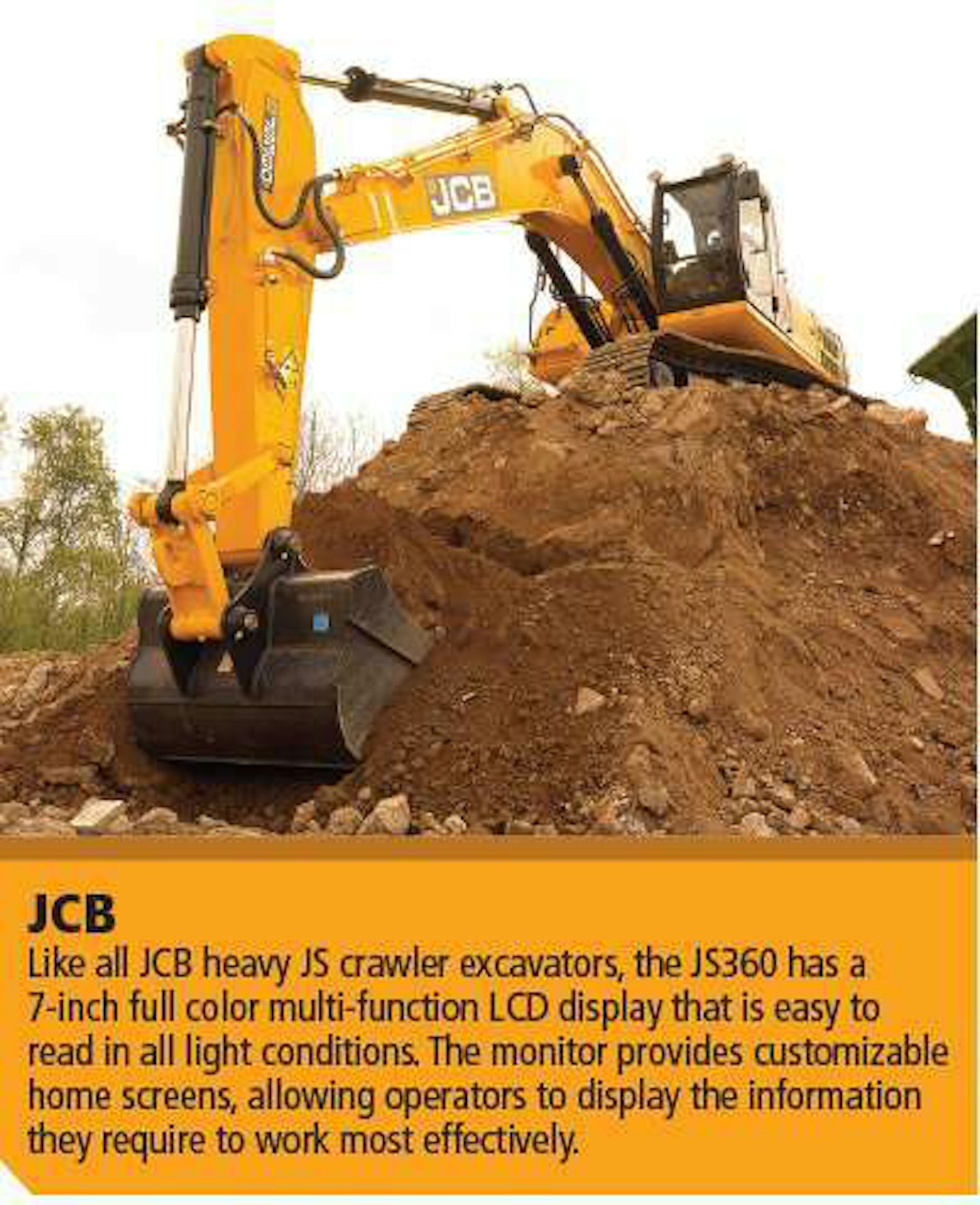 It could be that there are more larger projects, says Kurt Moncini, large excavator product manager for Komatsu America. It could be acceptance of Tier 4 Final technology. It could be aging fleet replacements. Ease of transportability may play a role. While there have been no huge changes in performance there has been an overall leveraging of machine intelligence, but thats true of all size classes.
Some of this shift may result from variations in the rate of recovery of markets, says Rob Palermo, excavator product manager for North America with Volvo Construction Equipment. Buyers of 35- to 50-ton machines are in production, quarries and heavy and highway construction where government money has helped sustain the market.
Shane Reardon, excavator product specialist with Doosan Infracore, also cites a disparity in recovery rates of various markets as a factor. The 20- to 25-ton class used to be one of the largest in volume but that has changed to the 35-ton class, he says.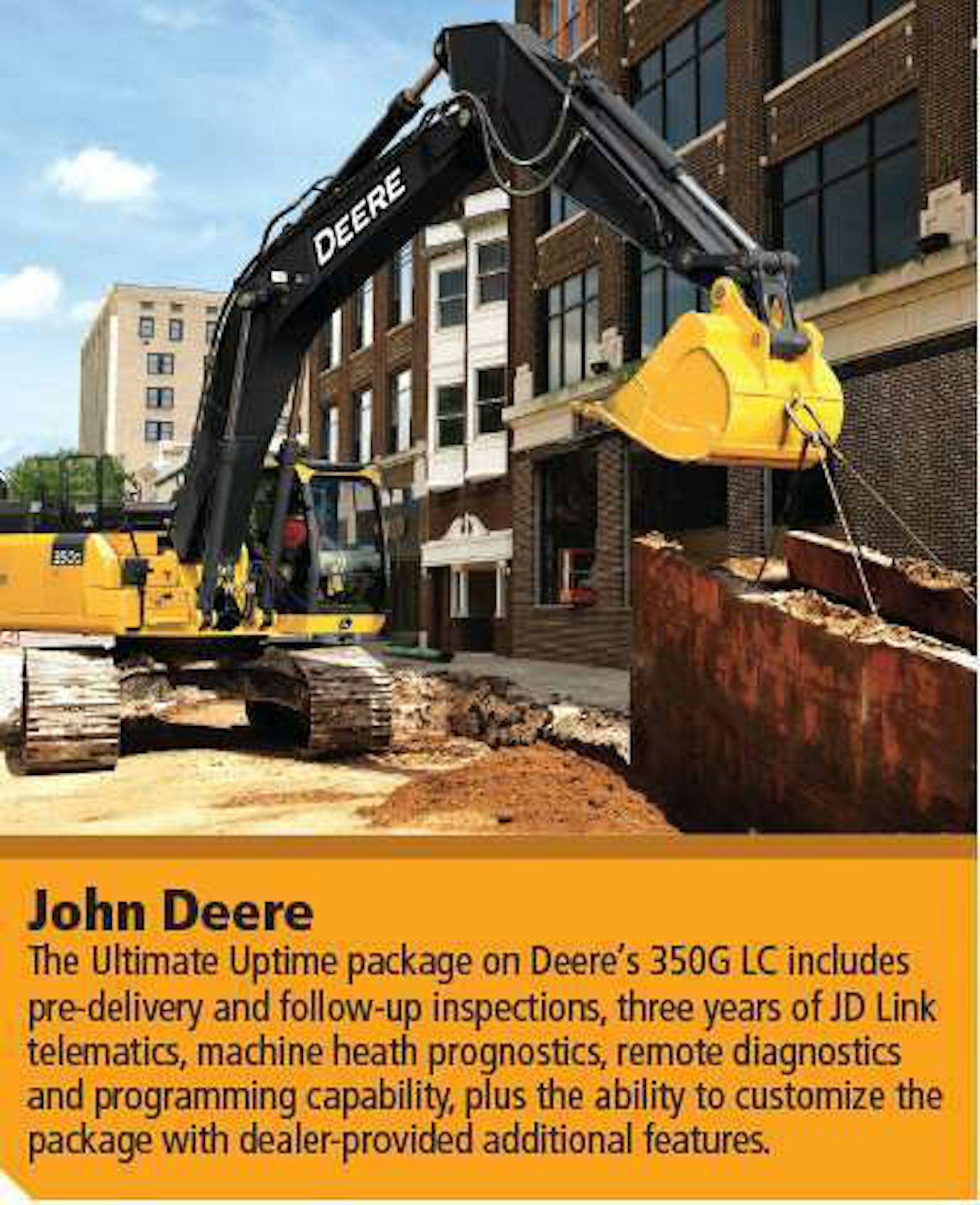 Markets that the 35-ton machines go into have recovered faster and are growing faster than the other size class markets. The single-unit housing market has been slow to recover while commercial construction and infrastructure have been faster to come back. Roads have to be fixed regardless of economic conditions.
While Reardon thinks there will be no pullback in the market for 35- to 50-metric ton excavators, hes not sure whether that size class will continue to grow or merely plateau.
At least one expert says theres been some retreat already. Mark Wall, excavator product marketing manager for John Deere and Hitachi, says that those companies 350 through 470 models are used extensively in pipeline work, which has softened in recent months as oil prices have fallen.
Even so, other markets continue to support sales, especially for the 35-ton machines. Our 350-class machines are the biggest guns you can take to the fight,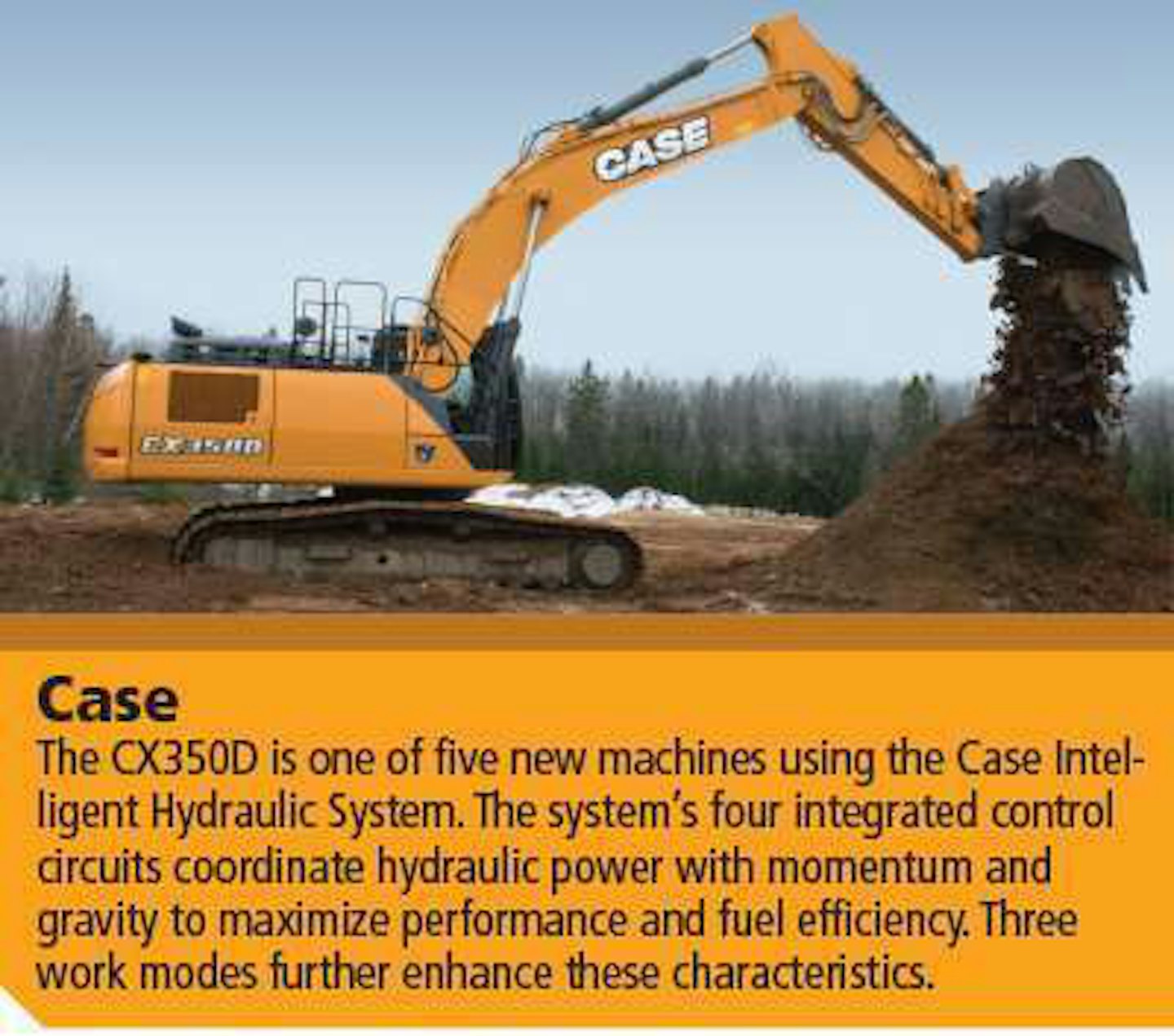 says Wall. They provide the greatest productivity without special permitting for transport and for this reason we expect them to stay strong.
Transportability is crucial as the demand for larger machines continues to grow, says Kevin Grover, large excavator platform manager for Sany America.
Hes seen sanitary sewer lines put in at 30-foot depths to avoid the costs of a lift station. He says the EPA, the Army Corps of Engineers and municipalities are requiring more and bigger retention ponds as development continues.
Because costs are closely watched, productivity is paramount and bigger excavators are in demand for these bigger projects.
We need to help buyers understand that Tier 4 Final technology is not black magic
Utility appeal
Grover says the bigger excavators arent just being used to dig but that the utility applications common to smaller machines are taking hold in the 35- to 50-ton class, as well. It used to be you put a bucket on your excavator and it stayed there for the life of the machine. Now the take rate for attachments and tools in this category is increasing.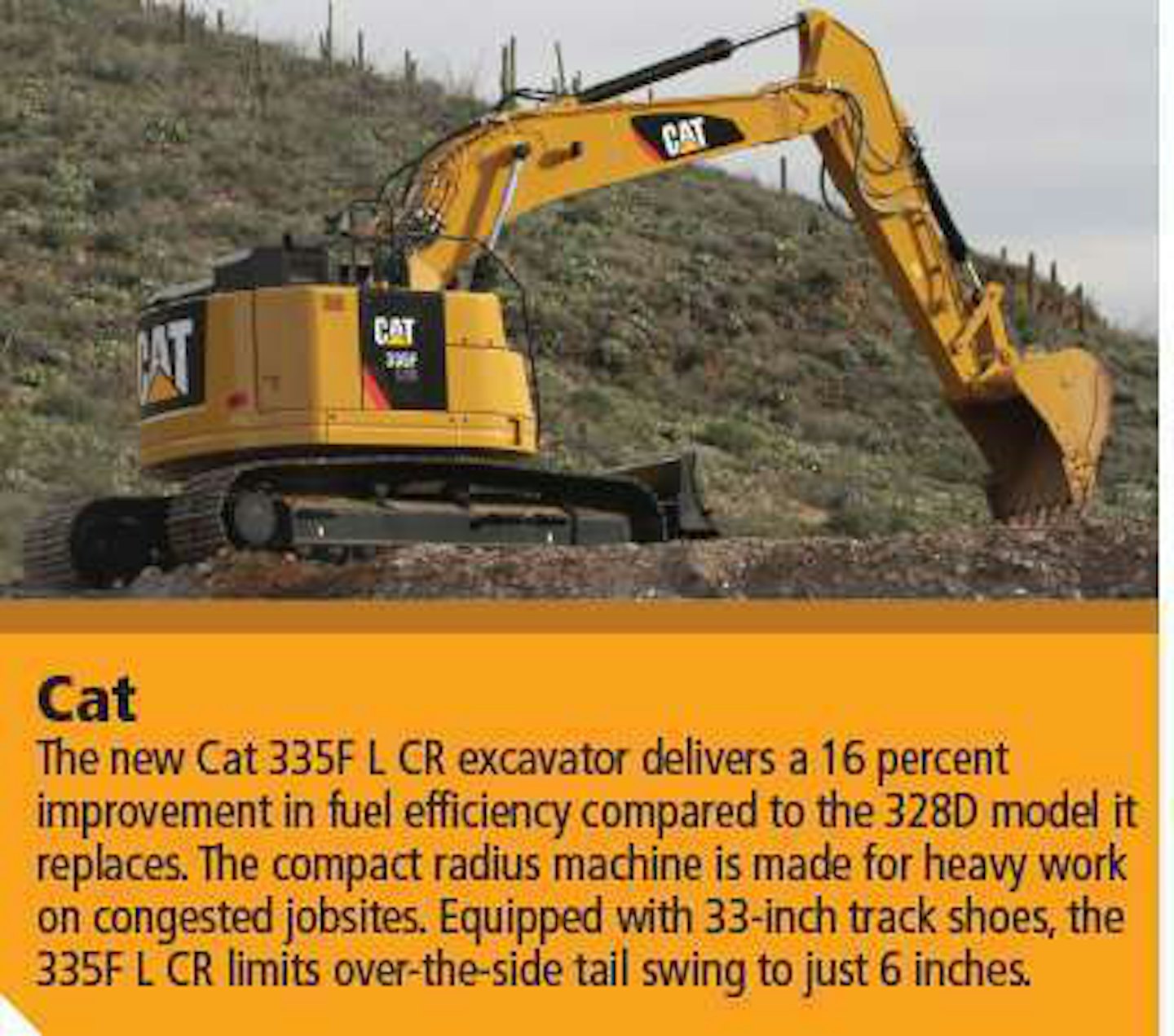 Hammers, shears, clamps and thumbs are especially popular and are becoming available in larger sizes to match the capacity of larger excavators. Grover has seen customers take the arms off their excavators and mount tools to the end of the boom to increase capacity and maximize tool size. Customer appreciation of the flexibility of these machines is increasing, more by word of mouth than media or marketing.
Jake Jeffords, excavator product sales manager for JCB, says manufacturers and dealers need to help customers get more tech savvy to get the full potential afforded by current models.
For example, our rental houses have always said the first thing someone asks when they call in is, What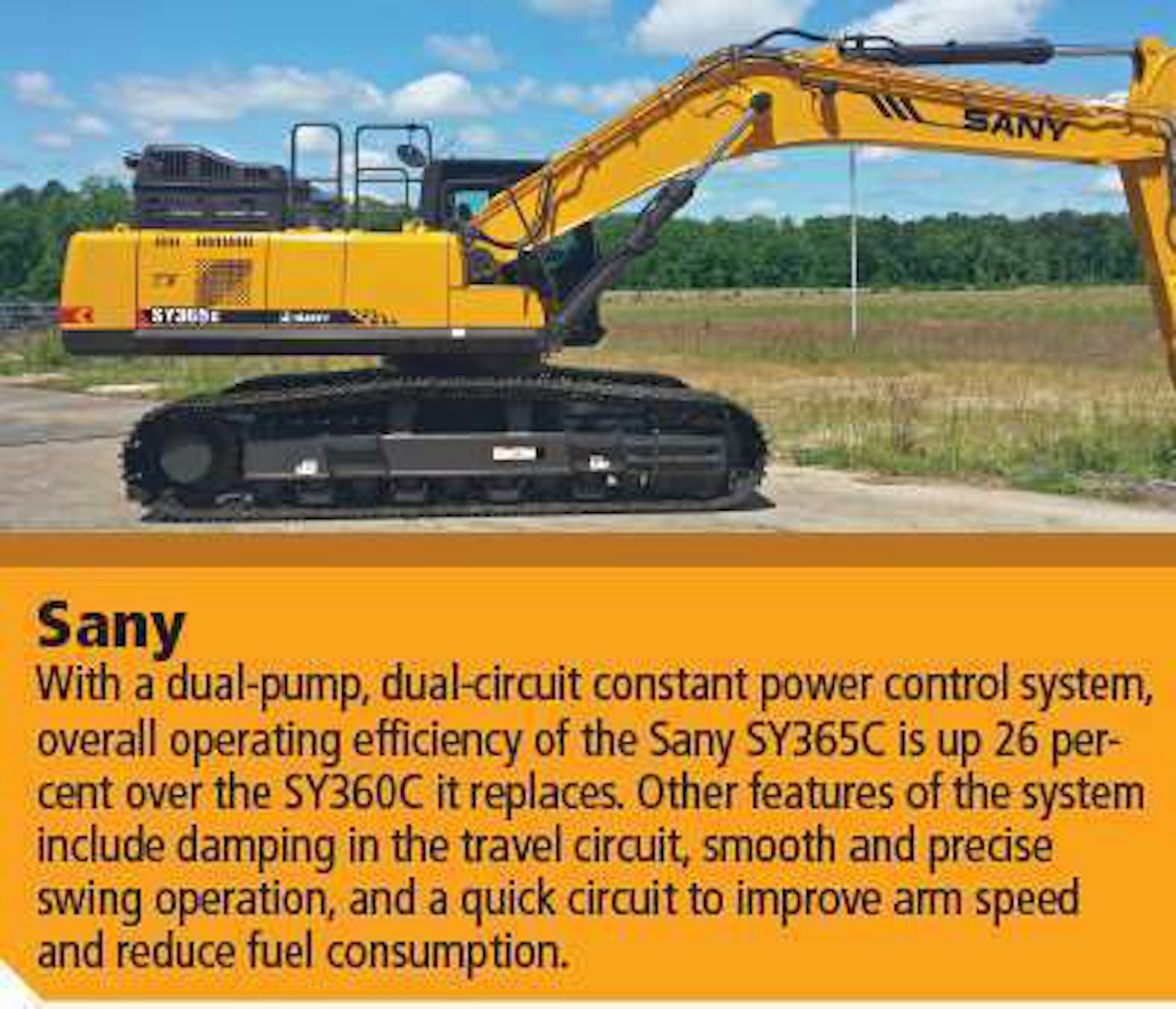 horsepower do you have? While horsepower is important, the customers first considerations should actually be dig depth and transportability given their trailer and tow vehicle. Both manufacturers and dealers will have to do their parts to explain to customers why its important to think beyond horsepower.
Features of Caterpillars new 335F compact-radius excavator include a quick-coupler circuit, an advanced tool control system to maximize its potential as a utility machine and a 7.1-liter Tier 4 Final engine with a high-ambient cooling package. The climate-controlled cab is sealed to minimize noise and includes power outlets for the operation and charging of electronics. On the companys 336F XE, Grade Control and a new integrated payload system are standard.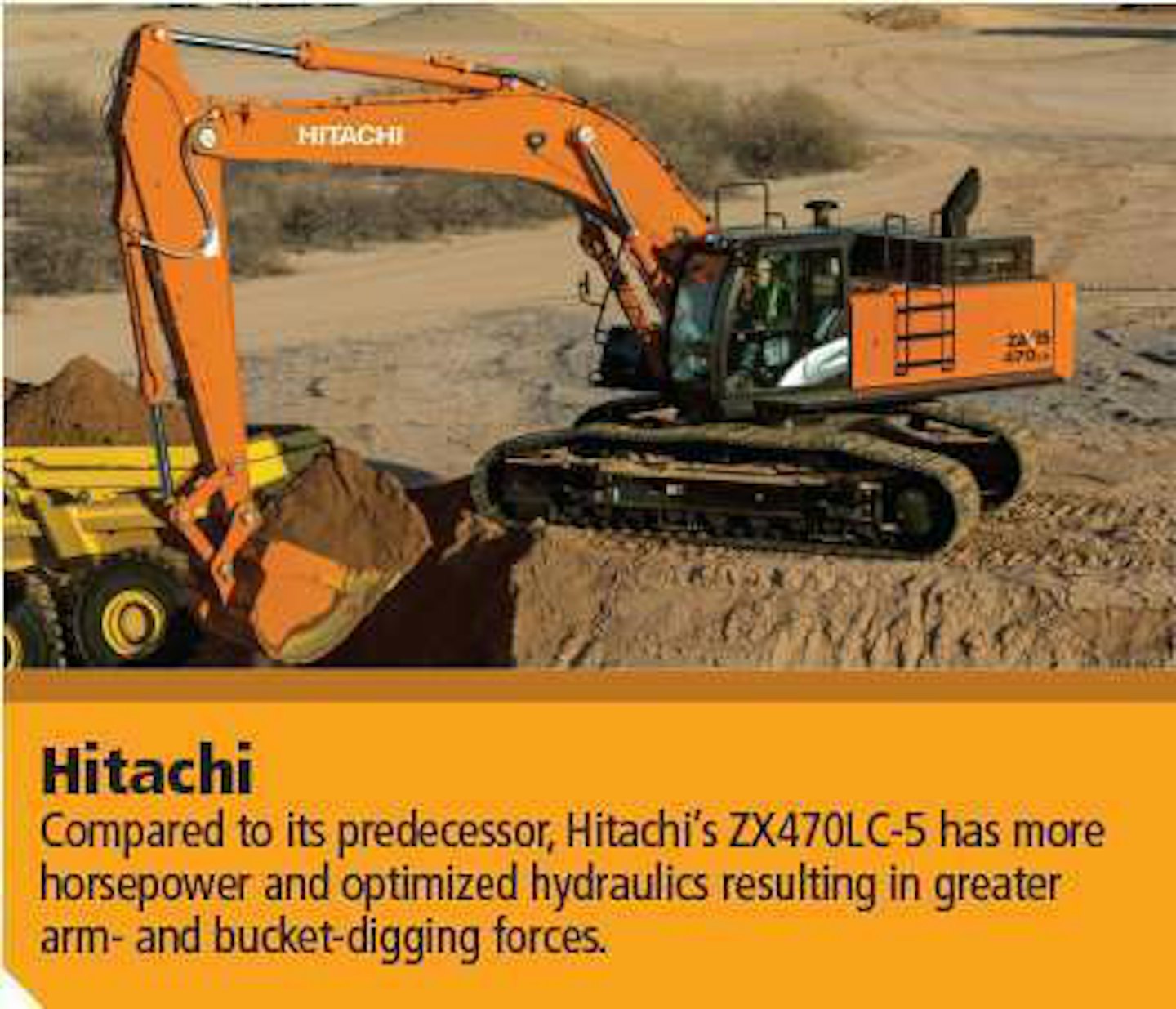 Cat reports the 335F uses up to 16 percent less fuel than the 328D it replaces and can run on biodiesel up to B20. The machine burns under 6 gallons per hour, says Brian Stellbrink, excavator product application specialist for Caterpillar, and its been validated on actual customer job sites using our Product Link telematics.
The 335F is among more than 100 machines in Cats new fuel consumption guarantee program, which gives participating contractors $1 back for every gallon of diesel their new machines burn above benchmarked rates (www.cat.com/fuelguarantee).
Beyond utility applications, the 335F brings another trait up from smaller machinesreduced tailswingwith over-the-side tailswing of just 6 inches.
The 335F is the largest commercially-produced compact-radius machine available today, says Stellbrink. It provides maximum productivity in tight quarters, as when working close to structures or loading trucks in the width of a single travel lane.
Tier 4 Finalagain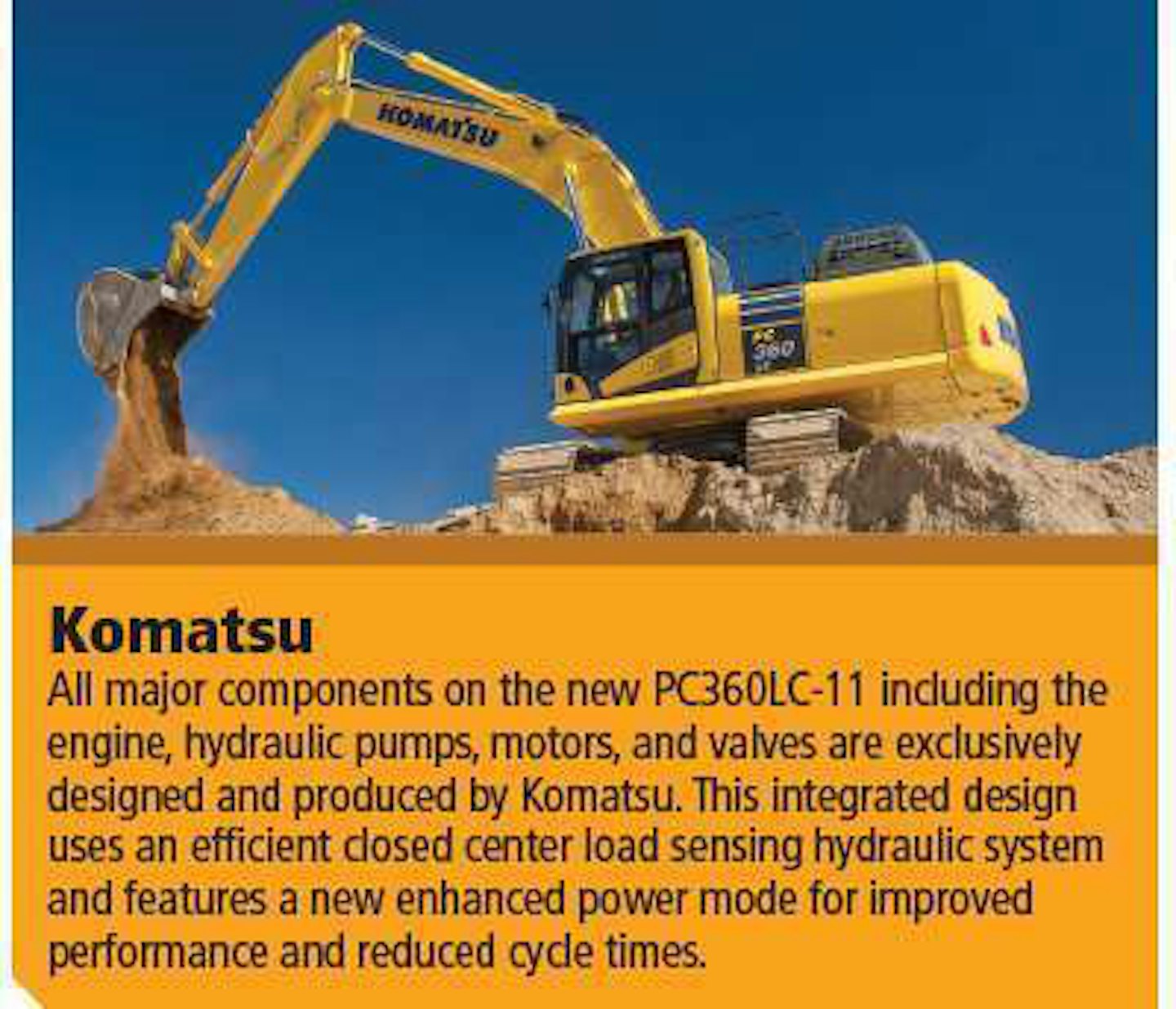 Tier 4 Final is now in place and manufacturers of excavators continue to advise customers on its impact. Three things make Tier 4 Final a bit problematic.
First, there is no single technology for meeting the standard, nor is there a single package of technologies preferred by all manufacturers. The hardware used varies from one OEM to another and often within a single OEMs offerings. Second, specific operational and, especially, maintenance requirements for Tier 4 Final need to be followed. Third, some resistance continues among customers who are reluctant to take on Tier 4 Final technology, although eventually theyll have no choice if they want to update their fleets.
Jeffords understands that thinking. Good or bad, the media and manufacturers have talked a lot about Tier 4, both the technology itself and all the acronyms that go with it. Rather than just talking about DPFs, DOCs and DEF, we as manufacturers need to explain how our technology will help our customers make money. Jeffords says the fundamentals are simple.
Tier 4 Final needs clean fuel, clear-cut maintenance, and an understanding of the unique requirements of the systems used on their specific machines. He also says dealers must be diligent in helping customers to ensure Tier 4 Final works well for them.
We need to help buyers understand that Tier 4 Final technology is not black magic, says Moncini. Its almost business as usual with a few small changes to operation and maintenance.
Chris Wise, sales operations manager with Link-Belt, points out that Tier 4 Final machines can be more profitable than their predecessors.
As this equipment gets more sophisticated in meeting EPAs final Tier 4 certification, the technology is driving down the daily operating costs to run a 35-tonner and I feel thats one of the big reasons this size class is growing.
Machines in the 33- to 35-metric ton class from a couple of machine generations ago used 9 to 13 gallons of diesel per hour to get big jobs done. Nowadays, our 350X4 uses under 7 gallons of diesel per hour, which is verified through our RemoteCARE telematics, and production capabilities have increased by 9 percent. Thats a game changer for our customers in this size machine.
Above and beyond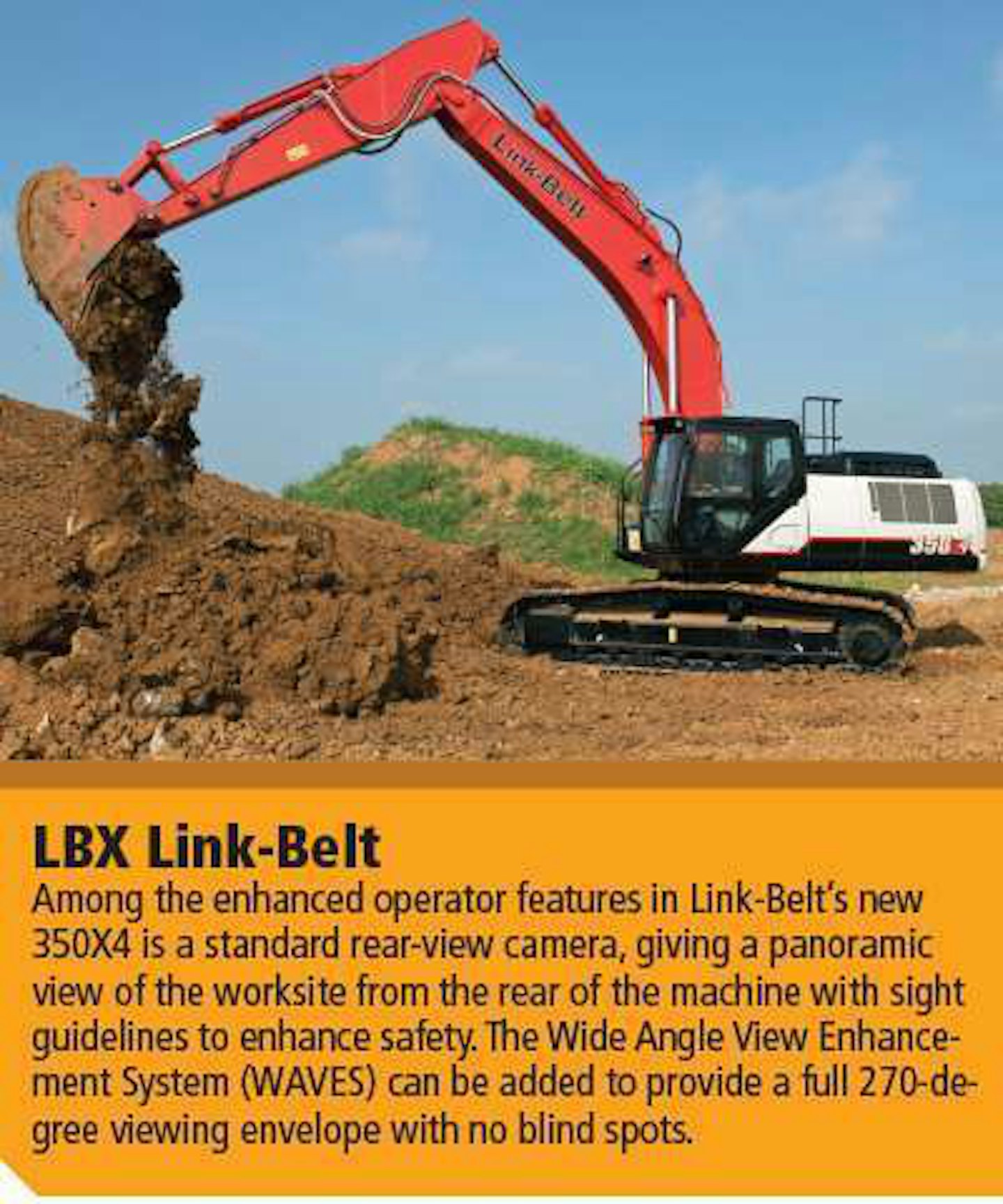 The curve of increasing sophistication of electronics has intersected nicely with the curve of emissions regulations and Tier 4 Final machines provide additional value beyond fuel savings that more than offsets the cost of Tier 4 Final systems. Cases CX350D is one example. With an electronically controlled pump and multiple sensors, cycle times are reduced. Pre-launch testing showed an operator in a production environment could load nearly 6,900 additional trucks per year compared to the CX350C the D model replaces, depending on application and operator proficiency.
With electronic flow management, hydraulic fluid on the CX350D is redirected to a work function instead of having to go back to the tank before going to that work function. These machines use the flow where its needed, when its needed, says Philippe Bisson, brand marketing manager for Case. One of the things we heard frequently during testing is that operators didnt have to wait for the boom as they went from digging to truck loading. Bisson says that historically as hydraulic performance went up, so did fuel consumption and the machines became jerkier. Our Intelligent Hydraulic System improves all three operational aspects speed, fuel efficiency and smoothness.
Another example of the benefits of current technology is Cases optional light package. The package includes six lights: two each front and rear and one on each side. Illumination is similar to daylight and the output from the LEDs is about three times brighter than that of halogen work lights.
Although telematics have high potential to aid in equipment management, customers acceptance and usage has varied widely. To boost acceptance, most manufacturers offer a free telematics subscription with new machines. Link-Belts 350X4 comes with three years of RemoteCARE telematics standard. RemoteCARE allows remote monitoring of location, operation time, idle time, fuel and DEF consumption, periodic maintenance service intervals, system warnings and other information, says Wise. Customers can also set up security features like geo-fencing, curfew restrictions, remote lock down, and trace mode to better protect their investment.
Komatsus KOMTRAX provides tracking of machine performance by individual codes. Those codes can be assigned to a number of parameters including operator, application, job location, or shift.
Electronics come into play before the customer ever takes delivery of a new excavator in the form of sophisticated manufacturing and testing procedures. Volvo, for example, uses advanced welding techniques and ultrasonic testing which, combined with frames of high-tensile steel, booms with large cross sections, heavy-duty X-frame undercarriages, and other design features, allows them to offer a lifetime frame and structure warranty on their machines, including excavators.
So whats the future of 35- to 50-ton excavators? Customers are savvy and know how to get the best return on their investments, says Wall. The 350 class especially offers excellent productivity, a full complement of standard features, the flexibility to dig, load and place materials, all while retaining relatively easy transportability. These are the reasons this class, and especially the 35-ton machines, will remain popular.