Search all Equipment Experts Listings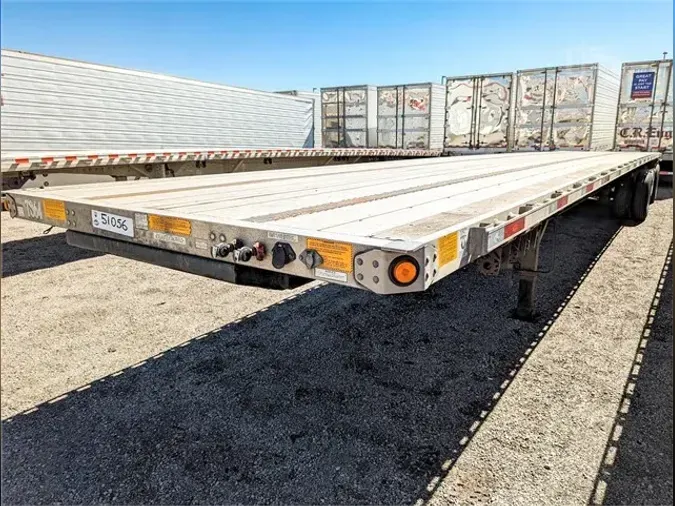 2019 UTILITY For Sale
Stock#: 51056
VIN#: 1UYFS2484K5748306
2019 UTILITY For Sale
Stock#: 51056
VIN#: 1UYFS2484K5748306
Equipment Specification
Description
For sale:2019 Utility Flatbed Trailer with 3 Convenient Tool Boxes (60x24x24)Introducing a versatile and dependable 2019 Utility Flatbed Trailer that comes fully equipped with three spacious tool boxes, each measuring 60 inches in length, 24 inches in width, and 24 inches in height. This trailer is designed to cater to your hauling and storage needs with exceptional efficiency and convenience.Key Features:1. **Sturdy Construction:** Crafted with durability in mind, this flatbed trailer is constructed from high-quality materials that ensure reliable performance even under heavy loads. Its robust frame and reinforced structure make it suitable for a wide range of hauling tasks.2. **Ample Cargo Space:** The flatbed design offers ample cargo space, allowing you to transport various items, equipment, and materials with ease. Whether you're hauling lumber, machinery, or other sizable cargo, this trailer provides the space you need.3. **Three Expansive Tool Boxes:** Equipped with three generously sized tool boxes, each measuring 60x24x24 inches, this trailer provides secure and organized storage for your tools, accessories, and supplies. The tool boxes are strategically placed on the trailer, ensuring quick and convenient access to your equipment whenever you need it.4. **Lockable and Secure:** The tool boxes feature sturdy locking mechanisms, adding an extra layer of security to your valuable tools and belongings. Rest easy knowing that your equipment is well-protected during transportation and storage.5. **Smooth Towing:** The trailer is designed for smooth towing and easy maneuverability. Whether you're navigating busy city streets or tackling rugged terrains, this trailer's well-engineered design ensures a stable and controlled towing experience.6. **Versatile Applications:** Ideal for a variety of purposes, including construction projects, landscaping jobs, agricultural tasks, and more. With its flatbed design and spacious tool boxes, this trailer adapts to your specific needs with remarkable versatility.7. **2019 Model Year:** This trailer is from the 2019 model year, which means it benefits from modern design and manufacturing advancements. It has been well-maintained and is ready to serve you reliably for years to come.Don't miss out on the opportunity to own this 2019 Utility Flatbed Trailer with three convenient 60x24x24 tool boxes. Whether you're a contractor, tradesperson, or enthusiast, this trailer offers the perfect combination of hauling capacity and storage convenience. Contact us today to schedule a viewing and experience the functionality and quality of this impressive trailer firsthand.
Unit of Measurement
Machine Current Location:
Equipment Insights
$35,900
Previous

(09/22/23)
$32,900
Current
About the Dealer
HOME OF THE LEGENDARY 1580 EVO EDITION® The 1580 (Fifteen-Eighty) Utility Trailer corporate family is the official group of Utility Trailer brand semi-trailer dealerships that serve the transportation industry along Interstates 15 and 80. We offer semi-trailer sales, rentals, repair, and replacement parts for many makes and models. Our headquarters is conveniently located at 4970 West 2100 South in Salt Lake City, Utah.
View more listings from 1580 Utility Trailer
Contact by Text Message
A Virtual Assistant will relay your contact information and message to the dealer.
Listing ID: 368368226012017