Search all Equipment Experts Listings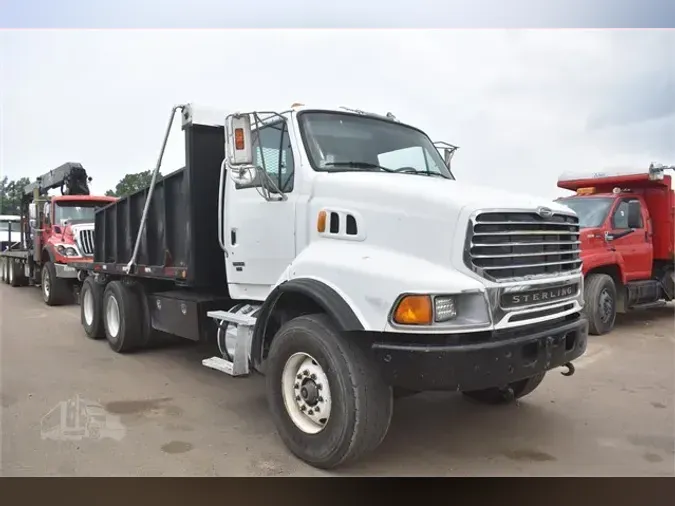 2007 STERLING L9500 For Sale
419,851 mi
Stock#: 07STRL419FLATDUMP
VIN#: 2FZHAZCV77AV53015
2007 STERLING L9500 For Sale
419,851 mi
Stock#: 07STRL419FLATDUMP
VIN#: 2FZHAZCV77AV53015
Equipment Specification
Description
nice truck, runs great, partial flat bed, partial enclosed with opening gate. fork lift package, air seat, double frame, full locking rears,
Unit of Measurement
Drive( Include Lift Axles):

Gross Vehicle Weight Rating:

Class 8: 33001 pounds or greater

Rear Axle Weight( Include Lift Axles):

Transmission Manufacturer:
Front Axle Weight( Incl. Twin Steer Axles):

Gross Vehicle Weight( Include Lift Axles):

Rear Axles( Include Lift Axles):
Truck History Report
| | Type | Date | State | Report | Location | Details |
| --- | --- | --- | --- | --- | --- | --- |
| | Inspection | 03/24/2021 | FL | 1421000400 | LAKELAND | Walk-around Inspection |
| | Crash | 03/09/2018 | FL | FL8717296908 | W/B STATE ROAD 618(CROSSTOWN EXPRESSWAY) | Crash |
| | Inspection | 06/22/2011 | FL | 0340001909 | North Port | Walk-Around Inspection |
About the Dealer
Welcome to Don Baskin Trucks Sales LLC! We are your source for Quality Trucks. Financing available for Trucks, Trailers, Construction Equipment and Agriculture Equipment. We offer Conventional Sleeper Trucks, Conventional Day Cabs, Dump Trucks, Cab & Chassis Trucks, Concrete & Mixer Trucks, Roll Off Trucks, Garbage Trucks, Water Trucks, Lowboy Trailers, Car Carrier Trailers, Double Drop Trailers, Drop Deck Trailers, Dry Vans, Dump Trailers, Flatbed Trailers, Hopper and Grain Trailers, Horse Trailers, Live Floor Trailers, Livestock Trailers, Log Trailers, Open Top Trailers, Pole Trailers, Reefer Trailers, TAG Trailers, Tank Trailers, Vacuum Trailers, Water Trailers, Attachments and Components, Construction Equipment, Agriculture Equipment and Much More! We Buy, Sell and Trade.
View more listings from Don Baskin Truck Sales LLC
Contact by Text Message
A Virtual Assistant will relay your contact information and message to the dealer.
Listing ID: 362413214531705