Search all Equipment Experts Listings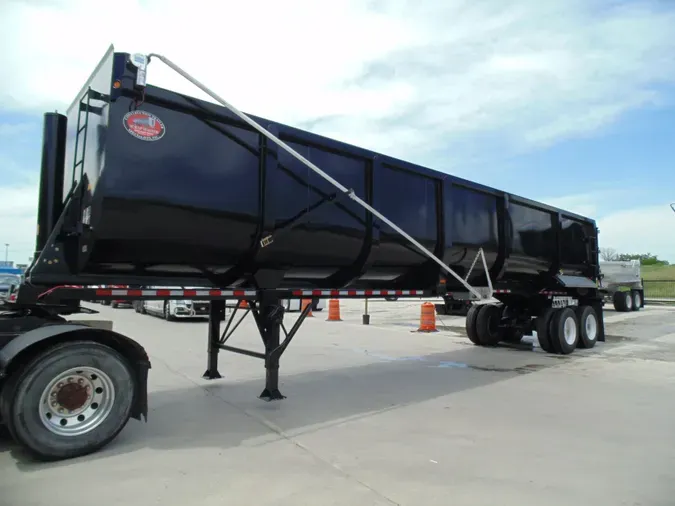 2024 CTS EHRD40-76 For Sale
Stock#: 60539
VIN#: 5TU344022RS000067
2024 CTS EHRD40-76 For Sale
Stock#: 60539
VIN#: 5TU344022RS000067
Equipment Specification
Description
40 length 102 wide and 76 side height has a capacity of 64.867 Cubic Yards.Single point suspension keeps all 8 tires on the ground. Price includes Gate switch kit, not installed. AR 450 tub that can withstand constant use. Barn door style tailgate features a rotating rear mud flap and door that sits flush with tub so there is no obstruction with the ground. Shipping weight of 18,300 gives you a payload capacity of 43.200-lb based on a 18,500-lb tractor. Stop by for a look, and as always, financing is available at competitive rates! Our price includes FET, many of our competitors do not.
Unit of Measurement
https://brucknertruck.com/single-item/trailers/#5TU344022RS000067
About the Dealer
Bruckner's is one of the largest and oldest Mack and Volvo dealers in the US. We offer OEM and aftermarket parts for most truck makes. All 22 service locations are Uptime certified to get our customers back out on the road. We offer finance solutions to get you the most competitive rate and terms available. Our Leasing department offers predictable transportation costs, admin relief, and contract maintenance. We are proud to represent Mack Trucks and Volvo Trucks, the only truck manufacturers that assemble 100% of their trucks, engines and transmissions in the USA.
View more listings from Bruckner Truck Sales
Contact by Text Message
A Virtual Assistant will relay your contact information and message to the dealer.
Listing ID: 5TU344022RS000067